5 Best Wire Stripping Machines of 2023 – Review & Buying Guide
Wire stripping machines help remove insulation from cable wires to leave them bare for soldering, electrical connection, or recycling. The best wire stripper tools should have a sturdy construction, superb quality blades, versatility, and fast performance.
Read on for a detailed survey of the five best wire stripping machines and a free buying guide.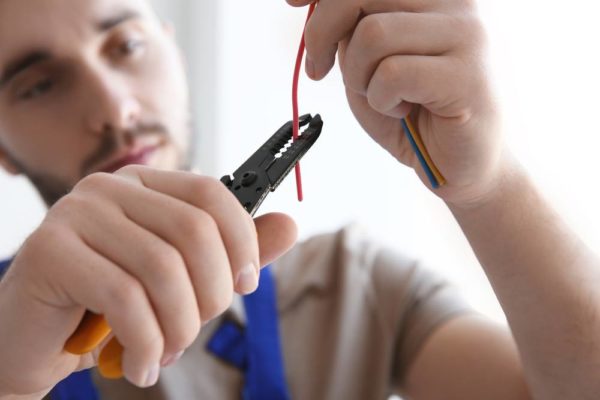 Wire Stripping Machine Buying Guide
With so many models of wire peeler machines in the market, it is easy to get confused about what to consider when making your purchase decision. I have been there too. I have used so many wire strippers that worked excellently in the first few weeks only to become cranky after a short time.
In hopes of saving you time and money, here are the critical factors to consider when buying a wire stripping machine:
Go for automatic tools if you want speed and high productivity
An automatic wire peeler can be a time saver. The machine takes in and strips the cables in a single motion, leading to a larger volume of production.
The disadvantage, however, is that an automatic tool can only handle a limited range of wire sizes. If you are dealing with an extensive range of wire sizes, you will be better off with a manual wire stripper.
Choose a manual wire stripper for versatility
Guess what? Sometimes, as a cable recycler, you will have to work with wires of varying thickness. In that case, your wire peeling machine should allow you to adjust the blade tension depending on your wire sizes. That is only possible when working with a manual wire stripper, with which you should be able to split both insulated copper wires and coaxial cables.
The manual machine can also act as a wire cutter. The main drawback is that the stripping action takes plenty of time and might be exasperatingly taxing on your part.
For the best of both worlds, find a hybrid machine
If you want the benefits of a manual wire stripping machine minus the drawbacks of time and energy inefficiency, find a hybrid device. These automatic wire stripping machines feature a hand crank for manual operations when you need speed. Some manual tools can also be attached to a power drill for automated functions.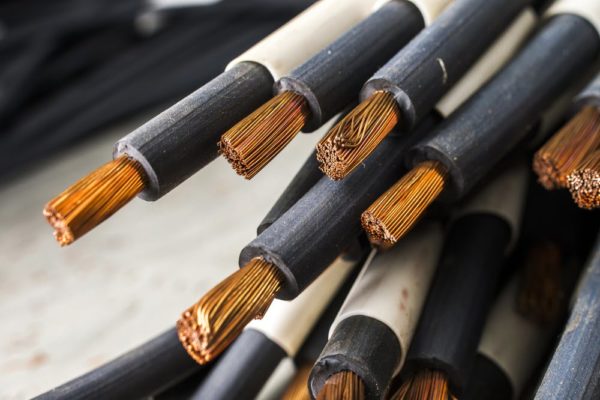 Find a device with many channels
Some wire stripping machines have a single hole that can only accommodate a single size of wires. The best buy would be a wire stripper with many channels so you could feed different sizes of wires into it. You should be able to adjust the pressure on the cutters to allow for the different insulations and coatings in the wire types that you handle.
Your best wire stripper should have adjustable blades
Adjustable blades accommodate stress-free working with wires of different insulations and thickness. With a manual wire stripper, you adjust the blades by hand, whereas the function is incredibly effortless in automatic machines.
It would also be wise to choose a device with replaceable blades. This will make it easier to maintain their cutting performance; you can simply remove them for sharpening, and then replace them.
Portability matters too
If you intend to be moving around with your wire peeling machine, consider a model that is lightweight and portable. In most cases, manual wire strippers are more easily portable than automatic machines.
On the contrary, if you are going to use the machine in the same place all the time, consider a larger tool that you can mount to a workbench. But their size has to match their capabilities.
The Best Wire Stripping Machines
Last update on 2023-09-28 / Affiliate links / Images from Amazon Product Advertising API

Editor's Comments
This wire stripper mounts to a desktop, which lets users operate it with ease and improved balance and stability. The device works by connecting to a drill and could thus prove efficient when stripping a large volume of copper wires.
The machine can strip both rubber and plastic insulation from wires. Regarding efficiency, the manufacturer has promised the ability to strip up to 450 inches of wire per minute. Connecting to a drill automates its functionalities, and may enable you to strip all your wires at once.
The wire stripping action happens within the unit, safeguarding users from sharp blades. Unlike thermal wire strippers, there is no smoke or acrid smell of burning plastic with this machine. Wire sizes compatible with the Steel Dragon Tool WRA15 range from 3 mm to 25 mm. You should thus find this device readily suitable for the types of wires you work with.
One worrying concern to watch out for is the speed settings for the drill. It would help to find a drill with variable speed settings so you can get a reliable feeding and stripping action with the machine.
I would also be wary about using a cordless drill with this machine; you need a corded and powerful drill for a glitchless performance. Finally, it's a little disappointing that you have to keep readjusting or centering the cutting wheel, as this wastes your time.
Pros
You can easily mount it on a bench for ease of use
You can connect it to a powered drill for automatic stripping action
Cons
Struggles when stripping wires that are smaller than ten gauge
Wire often jumps off the track

---
Sale

StripMeister Original Drill-Powered Wire Stripper Machine - Manual...

Ultra-Grip Wire Stripper Technology: Our stripping machine improved with ultra-grip wire feeder technology. This technology massively increases torque, reduces slippage and straightens mangled wires...
Portable Wire Stripper: You can bring this wire stripper machine where all the scrap wires and cables need to be stripped. The tool is lightweight, portable, and can easily fit in a bag or at the back...
Drill-Powered Wire Stripping: Got a hand drill at home? Pair it with the StripMeister original wire stripping machine and you've got a powerful tool that will go through various types of wires, from...

Last update on 2023-09-28 / Affiliate links / Images from Amazon Product Advertising API

Editor's Comments
If you need to ramp up the speed of your wire stripping job, you would want a device with full automation capabilities. The Stripmeister machine features such advanced mechanisms according to the manufacturers. It can work on wire sizes between 18 and 250mm.
How does the Stripmeister deliver automated functionalities? It is with the use of the Romex slot, which streamlines feeding. The manufacturer says this can save you up to 33% of your time and can strip wires of varying insulation thickness.
The anatomy of the Stripmeister wire stripping machine includes an aluminum construction. This material makes it both lightweight and considerably sturdy. The blades and feeder drives are made of stainless steel, which you might find practical for high performance and durability.
The machine weighs 3.8 pounds and could thus be readily portable. It features a flat and broad base and comes with screws for mounting on a desk for smoother operations.
The most impressive quality about the Stripmeister wire stripper, in my opinion, is the indicator that shows the blade's depth. With this feature, one can set the right blade height for seamless stripping on all wire sizes.
Speed and blade height adjustments are a breeze. Although you might have to select a slower speed for non-metallic sheathed wires, the operation is still faster than when doing it manually.
It's also a good thing that the device comes with an extra blade to save you from downtime when you dull the original one that it came with.
Pros
Can cut versatile wire sizes
Comes with an extra blade at no cost
Cons
Its Romex slot does not live up to the claims

---
Hardin AMT-HD-1270 WS-1270 Manual Cable and Wire Stripper, Small, Red

With the help of adjustable blade and roller, you can easily remove the insulation from most of the cable wire, enhance your stripping efficiency
The mount is allowing you to mount the machine on your workbench which provided a stable working environment for you
Wire Cutting Range (mm): 0.51 mm to 17 mm | Wire Cutting Range (inches): 0.02" to 0.669" | Wire Cutting Range (AWG): 24 AWG to 6/0 AWG.

Last update on 2023-09-28 / Affiliate links / Images from Amazon Product Advertising API

Editor's Comments
If you are not seeking an immediate return on investment in commercial projects, you can consider manual wire trippers. The Hardin WS-1270 Manual Wire Stripper works on all cable shapes and is compatible with wire cutting sizes between 0.02″ and 0.669″.
Like with the earlier reviewed devices, this machine is easily mountable to a workbench for a stable wire peeling experience.
Its design features rollers and blades that can be adjusted separately. This engineering permits extensive compatibility with different wire sizes and cutting ranges between 24 AWG to 6/0 AWG.
The device weighs 3.9 pounds, making it one of the most easily portable models in the market. The mode of operation is simple, according to the product specs. All you have to is feed the wires into the machine through the guide rollers.
What's more, the Hardin WS-1270 Manual Wire Stripper could serve you for many years owing to its sturdy construction. It has a robust steel frame with a black powder coating finish, which are potential indicators of durability.
Now, working with this machine may mean that you have to resharpen the blades continually; they quickly become dull. But that's not to say this a significant downside; dull blades are to be expected with nearly all wire strippers.
It's not all hunky-dory with the Hardin WS-1270 Manual Wire Stripper, however. The biggest concern here is that the wire slips out of the grip every two feet or so. You would need proper lubrication and newly sharpened blades to attain your desired performance.
Pros
Simple design
Readily mountable on a workbench
Durable with a solid build
Best for small wires and cables
Cons
The retainer bolt on the blade is defective
The dull blades make wire stripping an arduous task

---
Model WS-212 Wire Stripping Machine - Copper Stripper By BLUEROCK...

9 cutting channels, cut different wire types and sizes without constant adjustment (including Romex)
2 cut and 2 feed rollers pull wire in automatically and cut thicker wires on both top and bottom in a single pass
Spring suspension allow for wire imperfections and consistent cutting pressure

Last update on 2023-09-28 / Affiliate links / Images from Amazon Product Advertising API

Editor's Comments
Looking for more power and efficiency in your recycling job? You could use a wire stripper where you don't have to keep adjusting the settings for different wire sizes. The BLUEROCK Tools Model WS-212 Wire Stripping Machine offers a higher level of streamlining, according to the product specs. Users might even be able to cut two wires at a single go.
This machine runs on a 2HP motor, so you should be able to expect excellent performance. The device features nine channels of cutters and operates at a cutting speed of 75 ft. per minute.
If you have used other wire strippers, you probably know that it eats majorly into your time when you have to keep adjusting the blade. The BLUEROCK Tools Model WS-212 makes things easier with its two sets of rollers and cutters. You can change the tension on the blade depending on the wire size, a feature that could help extend the blade life.
This is a benchtop wire stripper that also comes with a universal mounting stand. You should, therefore, be able to attain balance and stability when working with this machine.
Even so, you can expect some challenges working with thinner wires. It's hard to find the right blade depth without having to splinter the cable into several pieces, which ultimately makes your work more stressful.
Pros
Adjustable tension prolongs the life of the blade
Accommodates different wire sizes
Can cut two wires simultaneously
Cons
It's a bulkier model
It jams on thicker wires

---
Happybuy Automatic Electric Wire Stripping Machine...

Superior Construction: Constructed from solid aluminum alloy, this wire stripper can withstand rigorous environments and easily endure years of heavy use. Equipped with high hardness blades to ensure...
Wide Compatibility: The electric motor powers drill-driven technology while the adjustable blades and rollers fit all wire sizes with diameters from 1.5mm (0.05") up to 25mm (0.98").
High Stripping Efficiency: This wire stripper features a 180W powerful motor, motorized to save you time, effort, and money. The gearbox leads to fast stripping speed. It creates a fast stripping...

Last update on 2023-09-28 / Affiliate links / Images from Amazon Product Advertising API

Editor's Comments
This manual wire stripping machine from Vevor features ten cutting channels and ten cutters; as such, this wire stripping tool should deliver the needed stripping capacity for large projects. The wire sizes accommodated range between 1.5 mm and 20 mm.
There is no automation; it's a hand-cranked cable splitting machine, so speed may not be its best offering. Nonetheless, you can expect smooth stripping for cable shapes, given that the blades and rollers are made to be adjustable.
The Happybuy cable stripping machine can remove both rubber and plastic from copper wire to double the value of your scrap wire.
Beware that this machine is pretty heavy, weighing 52.6 pounds. Even so, its full body steel construction could mean that you get many years of use from it.
I like the fact that the blades on the Happybuy cable stripping machine have been enclosed for user safety. You might also appreciate the mounting holes that make it a cinch to attach the device to the workbench.
Pros
It has a wide cable stripping range
Guarded blades for safety
Cons
Too heavy, limits portability
No automatic function

---
The Best Pick
The BLUEROCK Model WS-212 is the best wire stripping machine of the year. It's designed for power and high productivity, given its full automation and the ability to simultaneously strip two wires.
Unlike the competitive tools in this review, once you configure the right settings, your wire stripping action will proceed uninterrupted. The manufacturer-stated cutting speed is 75 feet per minute. For a person looking to maximize earnings from recycling copper wires, this speed could prove essential.
The powered wire stripper runs on a 2HP motor and has nine channels of cutters. Its two sets of rollers and cutters are independently adjustable depending on the size of your cables. A flexible blade tension helps to boost the blade's performance durability.
You are also guaranteed balance and stability in your operations, given that the machine is mountable to a table or workbench. These features and more make the BLUEROCK Model WS-212 our most recommendable wire stripping machine of the year.
Last Updated on March 26, 2020 by Tom Bradly