5 Best Digital Torque Wrenches of 2023 – Review & Buying Guide
The right amount of tension means the safety and compliance of your designs and repair jobs. Acquiring the best digital torque wrench could help you set the bar higher this year with regards to the quality in your shop.
In this review, we sample the five best digital torque wrenches of the year and guide you in how to pick the right one.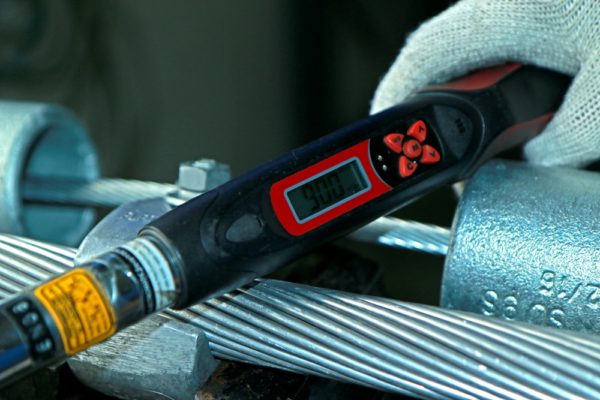 The Best Digital Torque Wrench Buying Guide
I like the accuracy and simplicity of digital torque wrenches. It is easier to get the right tensioning on your screws, which results in top functionality in all kinds of applications. They work like a charm in my auto repair shop.
The advantages of digital torque wrenches include:
The programmable settings take the guesswork out of torque measurements
Torque alerts help you attain accurate tensioning for the safety and performance of your contraptions
You can read and monitor torque readings on the LCD in all units of measurement
They have high reliability and ease of use with low maintenance requirements
But how did I buy the best digital torque wrench?
Whether you are fastening aircraft parts or tightening the nuts on a piece of furniture, the workings of a digital torque range are the same across the board. Accuracy, ease of use, and versatility for me were the key factors for my buying decision.
Read on for the full scoop and some advice as you choose.
Get a product with reliable alert features
Most digital torque wrenches have an alert feature for when you reach the optimal tensioning degree. The alert could be a blinking LED light, handle vibration, or both. Find a product whose alert features are visible or audible enough to help you achieve accurate tensioning.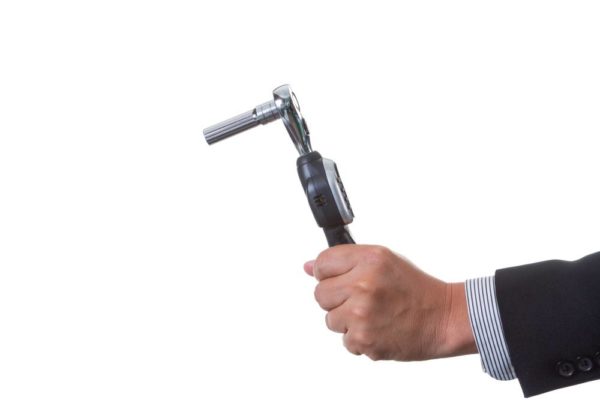 Look for multidirectional tensioning
Some torque wrenches only work in the clockwise direction. This limits usability when working with the right hand or left hand in small places.
When you buy your digital torque wrench, investigate its performance in both clockwise and counterclockwise directions. A multidirectional tensioning device can be used by both left-handed and right-handed people and improves usability in all settings.
Seek handles that are comfortable all the way
I can work with my digital torque wrench all day. The handle is designed for comfort and "fatigue dampening." I chose a product with a non-slip grip surface, so I can use it comfortably even when my hands are oily.
The gear fits right in my hand with minimal strain on my palm. As such, the chances of hand injuries are very slim. Always choose rubber or rubberized handles.
Versatile units of measurement
The other critical thing when buying a digital torque wrench is the units of measurement that the device is capable of. Ensure that you get more than two units of measurement (at least) for torque. That can save you from having to do lengthy conversions that may also be prone to errors.
The torque units in digital torque wrenches include inch-pounds, feet-pound, newton-meter, kilograms per centimeter, and kilograms per meter.
High accuracy level
Under-tensioning or over-tensioning your bolts can make them susceptible to faults. The result could be accidents and safety or performance issues in your application. Torque accuracy should, therefore, be one of your prime considerations when buying digital torque wrenches.
The threshold for accuracy is +/-4%. If your applications demand finer adjustments, then this figure should be lower at +/-2% clockwise and +/-3% counterclockwise.
Scale readability
The best digital torque wrenches of 2020 have LED-lit displays to help you accurately see your torque calibrations. As much as you want to ensure high visibility in the dark, remember to also go for a high-contrast LCD for easy visibility in the bright daylight.
A storage case could also come in handy
A storage case helps you keep your investment in good condition when it's not in use. I have found that torque wrenches that come with a storage case clock in many years compared to those that don't. A storage case also makes it easier to carry the device around.
Auto shut down feature
These devices are powered by batteries. Like all cordless devices, battery life is always a challenge. For that reason, superior brands have invented and implemented an auto-shutdown feature on their wrenches to help you save power.
The device powers down after five or so minutes of inactivity. I have found that this feature dramatically improves battery life in my digital torque wrench. Consider such features in your torque wrench as you make your purchase decision.
The Best Torque Wrenches of the Year
GEARWRENCH 1/2 Drive Electronic Torque Wrench - 85077

72-tooth ratchet mechanism with a 5° swing arc allows you to turn fasteners in tight spaces
Torque accuracy of +/-2% CW and +/-3% CCW between 20% and 100% of wrench capability
"Target Torque Alert" gives a warning as you approach the target torque; vibrating handle, buzzer, and solid LED light indicate when target is reached

Last update on 2023-12-01 / Affiliate links / Images from Amazon Product Advertising API

Editor's Comments
A 72 tooth ratchet mechanism on this torque wrench could deliver just the right force you need to fasten your contraptions with minimal effort. The product also features a 5° swing arc that you could successfully leverage when working in small spaces.
There are five torque measuring units on its digital display. These include Ft-lb, Nm, in-lb, Kgf-m, and Kgf-cm. This torque measuring versatility makes the device useful in many settings.
I also like that it eliminates guesswork with a buzzing alert that lets you know when you are approaching the set torque target. The handle vibrates, and an LED light blinks, guiding you so that you don't under-torque or over-torque a fastener.
There is some assurance about bolting accuracy here with regards to your target torque settings. The product specs state that the torque wrench has a torque accuracy of +/ 2 percent clockwise and +/ 3 percent counterclockwise. This degree of accuracy could be pivotal in reducing the risk of snapped fasteners or damage to your workpiece.
You get an acceptable torque range with this digital wrench, in my opinion. The lowest force is 30 Nm, while the highest possible is 340 Nm. That means that the GearWrench 85077 could deliver optimum performance in anything from simple to heavy machinery and appliances.
Pros
Three torque alert settings
Five different units for measuring torque
Calibration and the alert system works in both clockwise and counterclockwise directions
Cons
Sucks up battery power unsustainably
The screws come loose after a short time of use

---
Sale

ACDelco ARM601-3 3/8" (3.7 to 37 ft-lbs.) Digital Torque Wrench with...

[Advanced Technology]: 2 to 37 foot pounds torque range with LED flashing/ buzzer alarm when torque is reached. Easy to read LCD display with measurements (kg-cm, N-m, in-lb. ft-lb)
[Multiple Setting Functions]: Torque, Measurement, and, Peak & Trace, Mode Settings. (Torque setting range: 10% of max torque value. Measuring range: 2 to 37 ft-lbs.)
[Quality Assurance]: Meets or exceeds ASME B107.14-2004, ISO 6789 standards, individually serialized with matching certificate of calibration traceable to N.I.S.T.

Last update on 2023-12-01 / Affiliate links / Images from Amazon Product Advertising API

Editor's Comments
Like the GearWrench product, here you also have a device that alerts you when you reach the perfect torque for your nuts and bolts. It has a buzzer alarm system, and if that goes unnoticed, there is an LED blinking light thingamabob. These features could help you attain the right tightening of bolts while avoiding thread damage.
One possible drawback is that the torque range in this device is only four to 99 ft-lb. That's a smaller range compared to what the GearWrench provides. It limits the versatility of the device in mechanical applications. Even so, you get torque measurements in all formats, including kg-cm, N-m, in-lb, and ft-lb on an LCD.
The degree of torque accuracy here is similar to what you get with the GearWrench: ± 2% clockwise and ± 3% counterclockwise. You should, therefore, find that this wrench is dependable in applications where bolt tensioning accuracy and safety are critical.
I like the way the handle feels slip-resistant and well balanced. That means it could significantly save your physical energy when delivering the tension needed on your fasteners. There is a layering of comfortable rubber-like material on the handle to protect your hands against injury and fatigue.
The device is powered by AAA batteries. Like the first product in our review, the batteries run out fast. You might want to pack extra batteries when you head out to work with this device.
Pros
Considerably accurate torque calibration
A reversible ratchet system for agile versatility
LED and buzzer alert system for accurate tensioning
Cons
It doesn't come with batteries
The LCD is not backlit, so you may strain to read

---
Craftsman 3/8-in. Dr. Digi-click Torque Wrench, 5-80 Ft. Lbs.

Use the Craftsman 3/8-in dr digi click torque wrench for tightening and adjusting various mechanical
With an LED backlit screen, it's easy to see every readout, even in the darkest garage
The digital-click torque wrench converts from ft. lb. to in. lb. and to Nm simply by touching a button

Last update on 2023-12-01 / Affiliate links / Images from Amazon Product Advertising API

Editor's Comments
The Craftsman 3/8-inch Dr. Digi-click Torque Wrench should work well for beginners and simple everyday devices. But for professionals making or repairing heavy machinery, the Craftsman torque range could be extremely limiting.
This digital torque wrench has a small tensioning range of between five and 80 ft-lbs. Nonetheless, it boasts a sturdy build quality along with reasonable pricing. Those are the reasons why it is part of our top 2020 list of digital torque wrenches.
It comes with an LED-lit LCD, unlike the ACDelco ARM601. That means easier readability for you and the attainment of precise tensioning even in dark garages.
I also like the way that the readings convert from in-lb to ft-lb and Nm at the touch of a button. This means that whatever standards of torque measurements you are used to, you could work effortlessly with this tool.
Beware, though, that backlit LCDs drain power like a thirsty horse at a watering hole. You will want to make good use of the auto-turn off feature (which is included). It saves battery life by switching off the device after five minutes of inactivity.
Other remarkable features here include an ergonomically comfortable handle and digital click alerts. The handle design may help to reduce physical strain and hand injuries. The digital click works like a buzzer to let you know when you attain the target torque level.
Pros
A backlit LCD for easy reading
A click alert for accurate tensioning
Comfy and non-slip grip handle
Cons
Limited torque range; the device might potentially snap when used in tougher jobs

---
Last update on 2023-12-01 / Affiliate links / Images from Amazon Product Advertising API

Editor's Comments
The tensioning range here is 10 to 100 ft-lbs. That makes this torque wrench preferable in small jobs. For those working where more force is required, choices like the GearWrench 85077 could be the best for safer and optimal functioning.
Even so, there are features that point to higher levels of usability with this device. The torque wrench uses an LED screen that provides precise readings of torque measurements.
You can also pre-calibrate it to a desired tensioning force within the range. There is an alert system that will let you know when you attain that level of torque to prevent over and under-tensioning.
The tension system comprises of a button socket with a quick-release mechanism. These features could help you switch between sockets with flawless ease. I also like the rubberized non-slip grip on the handle; it makes it painless to work with the wrench for longer periods of time.
You might also appreciate the sturdy and durable build. The CDI Drive Computorq 3 feels firm and robust. It should have the capacity to serve you for many days to come.
Pros
Accurate torque calibrations
Clear LCD readings
Built for ergonomics
Cons
It's hard to put the batteries in place
The alert system is not loud enough

---
Last update on 2023-12-01 / Affiliate links / Images from Amazon Product Advertising API

Editor's Comments
The Kobalt 856838 is another small digital torque, providing you with a tensioning scale of between 5 and 100 ft-lbs. Nonetheless, you may find that this range delivers more versatility compared to what you get with Craftsman 3/8-inch Dr. Digi-click and others.
The accuracy level on this device is +/-3 % on both clockwise and counterclockwise movements. It may not be as accurate as the GearWrench or the ACDelco models reviewed earlier, but I find that its performance is just fine for small jobs.
You can also expect an alert system that notifies you when you reach your set torque level. The included LCD display has five button controls that you can use to set torque levels and toggle between different units of measure.
The Kobalt torque wrench shows torque readings in different units, including ft-lb, N-m, in-lb, and kg-cm.
Pros
Auditory and visual torque alerts
Considerably accurate torque range
Clear LCD readings
Cons
The handle and battery case feel cheaply designed
Limited torque range for larger jobs

---
The Best Pick
The GearWrench 85077 1/2″ Drive Electronic Torque Wrench is the pick of the bunch. You may find this to be the workhorse that makes it possible to attain reliable tension with little effort. The wrench has a 72 tooth ratchet mechanism to ensure this.
Its five-degree swing arc makes it possible to work with screws even in hard-to-reach places. The device provides torque readings in all standard units of measurement. It also features a buzzing alert and blinking LED feature to let you know when you get to your set torque.
GearWrench has the largest torque range in the review (30 to 340 Nm) and the highest tensioning accuracy of +/ 2 percent clockwise and +/ 3 percent counterclockwise. These features make it our top recommended digital torque wrench of 2020.
Last Updated on July 6, 2020 by Tom Bradly