5 Best Cordless Ratchets of 2023 – Review & Buying Guide
A cordless ratchet delivers the nifty functionalities of a ratchet while allowing the user to take their tasks anywhere. You get the ability to turn and twist your bolts without breaking a sweat, and you can work anywhere and anytime.
These tools save your energy and time and might be instrumental in optimizing your productivity in work environments. Read on to discover the five best cordless ratchets of the year, as well as a helpful buying guide to aid you in your decision-making.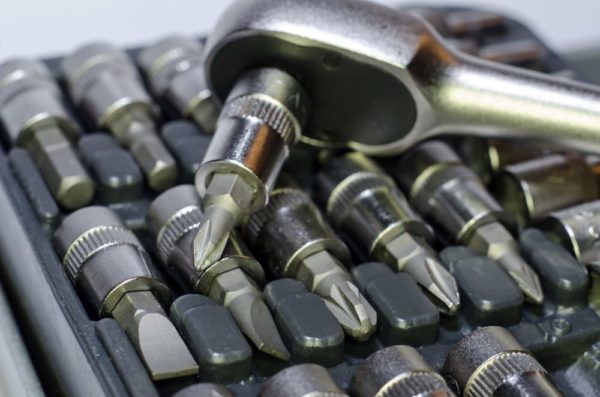 The Cordless Ratchet Buying Guide
As a professional mechanic, I can tell you one thing: getting an A-grade type of cordless ratchet is not an easy task. You will always have to compromise one thing over another. Understanding the details of your job and the features of the devices can help you make better decisions.
My devices often worked so wonderfully at first. Then within a few months, the motor would burn up or the ratchet bowl would break. These were the machines advertised to have hundreds of foot-pounds of torque but would soon start to act cranky after handling 50 ft-lb bolts.
In time, I learned how to sniff bloated figures a mile away. I also learned that there are many other things to consider in a cordless ratchet, apart from power. Here are my two cents:
Torque matters but it's not everything
Torque is a metric for the amount of force needed to move an object around an axis. Where a machine needs the bolts to be extremely tight for safety purposes, you need a ratchet with the highest torque for the job. Most devices have this power ranging between 35 ft-lbs to 90 ft-lbs. Anything higher might be too good to be true.
Power and torque have to be proportionate
Even as you consider the torque, you also have to look at the device's power. Ultimately, the force on the ratchet depends on how much juice it gets from the battery, and the efficiency of its motor. A 12-volt battery isn't sustainable for a torque ratchet that handles 90 ft-lbs. For the latter, you might have to go with a 20-volt model.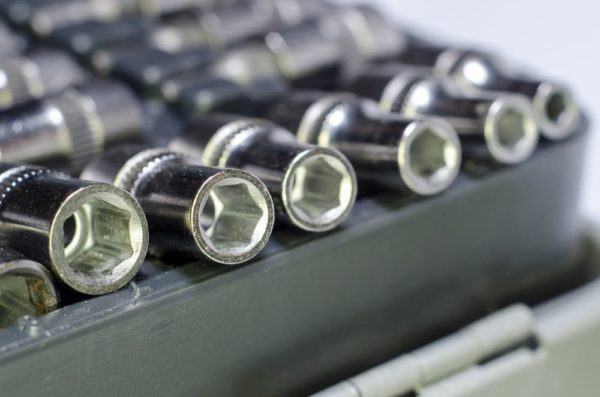 Consider your job requirements
When looking at a cordless ratchet and its torque and power, consider the demands of your task. For DIY activities around the house, excess power might be a waste because these tools are costlier too. On the other hand, in professional settings, a machine that yields below 30 ft-lbs of torque could inhibit your productivity.
Reliable battery life
Cordless ratchets are battery-powered. Be sure, however, to inspect the type of battery your machine uses before making your purchase. Find a device that uses long-lasting batteries that are fast charging as well. Lithium-ion seems to be the battery of choice in the best cordless ratchet models.
Ease of use! Ease of use! Ease of use!
Ease of use is everything when working with handheld tools. The design should be comfortable to handle when you have to work with it all day long. Poorly designed cordless ratchets will have a slippery handle or a large grip area that puts a lot of stress on your hand and wrist. Avoid such.
Find a versatile tool for convenience
Do you need more control in your tightening and loosening activities? Go for a machine with variable speed control. This feature may also help you minimize overheating and power usage by selecting a lower speed setting.
Remember also to consider the head profile of the cordless ratchet: the smaller, the better. Machines with a big head may make it hard to work in tight spaces.
The Best Cordless Ratchets 2020
Ingersoll Rand R1120-K1 1/4" 12V Cordless Ratchet Kit

Kit Includes - (1) R1120 Ratchet, (1) BL1203 12V Lithium-Ion Battery, and (1) IQV12 BC1110 Charger
All-metal gear train for long life and durability
Compact and durable motor delivers up to 30 ft-lb of torque - with the ability to handle additional manual torquing when needed

Last update on 2023-12-01 / Affiliate links / Images from Amazon Product Advertising API

Editor's Comments
The Ingersoll Rand R1120-K1 Cordless is recommended if you are after power. This device yields a torque of up to 30 ft-lbs of force, which means your work could become incredibly easy, even when dealing with stubborn nuts and bolts.
If the motorized torque turns out insufficient, Ingersoll has included the ability to supplement the force manually. That sounds like good news for this product as it's a reassurance of power and performance.
Another remarkable quality with the Ingersoll Rand R1120-K1 cordless ratchet is its full metal construction. The device might last longer than its rivals on the market, many of which feature plastic and other fragile materials.
Now, being a cordless ratchet, you would expect that it comes with a battery pack. Yes, it does. The included lithium-ion battery supplies 12 volts of steady current to the device.
It also comes complete with a charger. The lithium-ion battery is one of the longest-lasting batteries on the market, which translates to minimal downtime and steady productivity for you.
But it's not all tickety-boo with this model. First off, it's a little wider at the nose, which implies that it might not easily get into small spaces. Additionally, the grip handle has no ergonomics—it might be a little challenging to work with this tool for long periods of time due to fatigue and discomfort.
Pros
Packs impressive power – 30ft-lbs of torque
Full metal construction makes it robust and durable
Durable battery
Cons
No ergonomic handle
Troublesome gear
Cons

---
Milwaukee 2457-20 M12 Cordless 3/8" Sub-Compact 35 ft-Lbs 250 RPM...

RECESSED FORWARD - BACKWARD SWITCH on the back of the head prevents you from accidental actuations in the middle of an important job
LOW PROFILE HEAD DESIGN allows you to work in an engine bay without issue
ONBOARD FUEL GAUGE: Lights on the side of the unit will let you know how much power you have left

Last update on 2023-12-01 / Affiliate links / Images from Amazon Product Advertising API

Editor's Comments
The Milwaukee 2457-20 M12 cordless ratchet could be the right choice for you if versatility is what you seek. The device has variable speed control, which means that you will be in charge of every minute during the loosening/tightening process.
Its power output, or torque for that matter, is 35 ft-lbs, making it a tad more powerful than the Ingersoll Rand R1120-K1 cordless ratchet. Where there might have been flaws in the latter, Milwaukee has included exciting features on their model.
For starters, they have located the switch to the back of the head, something that any handyman would appreciate. This design direction prevents accidental starting of the machine when it's not in use.
And while the Ingersoll model seen earlier had a larger head profile, Milwaukee has designed this model with a smaller head profile. You will likely be able to work with ease in small spaces.
What I like most, however, is the included battery indicator. Blinking lights on the side will let you know how much power you have left. You could, therefore, plan your work and charging schedule appropriately.
You might also be pleased to know that this cordless ratchet does not overheat, according to the manufacturers. It has a smart chip interfaced with the battery, which reportedly prevents the machine from receiving power overloads and overheating.
Please note that durability may not be among the many positives you get with this machine. Unlike the full metal construction on the Ingersoll, the Milwaukee 2457-20 M12 cordless ratchet mixes plastic and metal parts. Trouble may knock on your door when the plastic parts wear out.
Pros
35 ft-lbs of torque
Variable speed control
Battery indicator
Smaller head profile
Cons
Breaks down after a short time of use

---
Sale

Last update on 2023-12-01 / Affiliate links / Images from Amazon Product Advertising API

Editor's Comments
The ACDelco Cordless G12 Series mostly stands out for its ergonomics. It features a slim overall body design that can make it possible to work in tight spaces. The grip area is anti-slip and soft with a rubber-like material. It is also lightweight and has a balanced feel when holding it.
Power is also guaranteed here. You get 59 ft-lbs of torque, according to the product specs. Where the Ingersoll and Milwaukee models promised some efficiency, the ACDelco cordless ratchet promises superb efficiency.
The machine uses a 12-volt motor powered by a lithium-ion battery. This battery could be long-lasting and fast charging, as with the products reviewed earlier.
Additionally, ACDelco has seemingly gone a step further to ensure an excellent output with their machine. They have used a brushless motor that reportedly delivers 50% more performance than the standard engines. Indeed, many experts concur that brushless motors are several times more efficient.
Another great quality about the ACDelco cordless ratchet is its full-frame metal construction. Apart from the handle's exterior, the rest of it is fashioned out of a steel alloy. The device should thus serve you well for many years to come.
Beware, though, that the power in this machine may not live up to expectations. It works as expected when tightening bolts, but power seems to be insufficient when loosening tightly screwed nuts. An included power protection feature appears to cut all current to the motor when it gets to near peak performance.
Pros
Powerful brushless motor
Ergonomic design
Variable speed control
Cons
Power doesn't live up to expectations
Overheating issues

---
Sale

AOBEN Cordless Electric Ratchet Wrench Set, 3/8" 12V Power Ratchet...

⚡ POWERFUL TORQUE - AOBEN electric ratchet wrench offers 12 Volt Max motor and plenty torque at 40ft-lbs to remove or install bolts (or nuts). Includes 2 battery, 1 charger and 8 bolts.
⚡ SUPERIOR FASTENING SPEED- Ratchet wrench set superior fastening speed: produces 280rpm with a variable-speed trigger for excellent control.
⚡ LED LIGHTING - LED light on the front of the unit lighting the workplace for you in the dark. Lights on the side of the unit will let you know how much power you have left.

Last update on 2023-12-01 / Affiliate links / Images from Amazon Product Advertising API

Editor's Comments
I would say that the AOBEN 3/8″ 12V Electric Ratchet is made for the weekend DIY worker that needs more power and versatility. You get 35 ft-lbs of torque here. And to help you keep working with minimal downtime, the machine comes with two lithium-ion batteries.
It's the affordability of this machine that makes it DIY friendly, but for professionals looking for cost savings, there might be unique value in this gizmo as well. Why is that so? Well, 35 ft-lbs of torque is not something I would complain about. Additionally, with a ratchet speed of 280 RPM, all your bolt tightening and loosening jobs might be a breeze.
Other professional-friendly features on this device, in my opinion, include the included LED light on the front, which helps you see when working in dimly lit areas. Similarly, a light indicator lets you know how much battery power you have left so you can schedule your charging or get the spare battery in time.
Like with the Milwaukee model reviewed earlier, the switch on this cordless ratchet is located at the back. The design prevents accidental starting or stopping of the machine in the middle of your operations.
Pros
Packs considerable power
High speed
Light indicator
Comes with two batteries
Cons
Not ideal for heavy-duty jobs
Tends to break down after a short time of use

---
Sale

Last update on 2023-12-01 / Affiliate links / Images from Amazon Product Advertising API

Editor's Comments
Professionals that need more power may find the AIRCAT 805-HT High Torque 3/8″ Cordless Ratchet to be a quintessential acquisition. The machine has a torque of 130 ft-lbs, and if it is as good as it sounds, you should be able to solve all your bolt tightening and loosening problems.
You might also appreciate that this machine works noiselessly. The maximum sound output, in this case, is 84 decibels according to the product specs, giving you the ability to work comfortably using this ratchet.
The AIRCAT 805-HT High Torque 3/8″ Cordless Ratchet is ergonomically designed too. It has a slim head profile for effortless operations in tight spaces. The handle grip area is rubberized for comfort on your hands and wrists. The handle area is narrow, which also minimizes strain on the user's arm.
The motor speed, in this case, is 180 RPM. With this AIRCAT device, you will hopefully finish your job much faster compared to other tools in the market.
Despite its positive qualities, you might find this device to be heavier than the other reviewed items. It weighs 3.3 pounds. For an average person, lifting that weight with one hand all day may sound like a tall order.
Pros
Sufficient power for tightly fastened bolts
Variable speed control
Ergonomic design

---
The Best Pick
The Milwaukee 2457-20 M12 Cordless Ratchet is our pick of the bunch. The machine yields a torque of 35 ft-lbs. Even though that appears to be less than some other tools in the review provide, it's a sure deal. The Milwaukee ratchet similarly comes with variable speed control, helping you take full charge of every step in the bolt tightening and loosening process.
Other superior features include a back position switch that prevents accidental starting. A smaller head profile makes it easy to work in smaller spaces, unlike the Ingersoll model. You also have a battery indicator here that lets you monitor the power levels as you work. This critical feature is missing on the AIRCAT and ACDelco cordless ratchets in the review.
Milwaukee has also put measures in place to prevent overheating. The device features a smart chip that links to the battery to prevent excess power from reaching the motor. This feature, which is not included on the AOBEN 3/8″ 12V Electric Ratchet and the others, helps to prolong the machine's life.