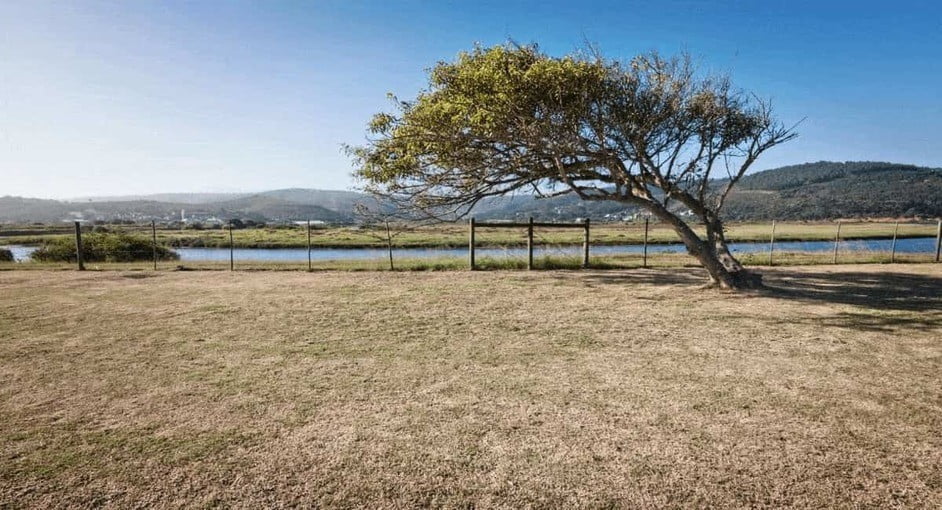 How to Fell a Leaning Tree in the Opposite Direction in 6 Steps
One thing you should never ignore is a leaning tree, especially one that is growing close to your property.
A leaning tree can be a mishap waiting to happen. If it is not taken down immediately, it can become a serious problem and can cause grave damage to property and even lives.
This is not to say that every leaning tree should be cause for alarm and panic. All we're saying is you shouldn't turn a blind eye to a leaning tree. Some trees naturally lean and are pretty safe, but others will require immediate felling to either save the life of the tree or to prevent accidents from happening.
In this article, we'll show you how to spot the difference and how to fell a leaning tree in the opposite direction.
How Worried Should You Be About a Leaning Tree?
As we've mentioned earlier, not every leaning tree should cause worry. Sometimes trees lean to get more sunlight as they grow taller, while some trees just lean naturally.
Once you've noticed a lean in your tree, the first step is to determine whether the lean is risky or perfectly safe. You do this by:
If you're still not sure after all these tips, contact a professional arborist.
What Causes a Tree to Lean?
Some causes of a leaning tree can be natural or unnatural. While it's completely normal for a tree to lean, knowing the cause can come in handy, especially when considering other corrective methods.
Trees that have a natural lean, especially at a young age, may not require felling. They can easily be replanted with a better structure. Trees that lean because of uneven weight distribution can easily be braced. Determining the cause of the lean will help you determine whether the tree should be felled or not.
Should You Cut Down Your Tree Yourself?
The essential step is to determine if you are up to the task of cutting down your own tree. Consider these factors:
How to Fell a Leaning Tree in the Opposite Direction
Felling a tree is the process of cutting down a tree and placing it in a spot of your choice. Even though it's faster to fell a tree in the direction of the lean, felling in the opposite direction has many benefits.
First, felling a tree is safer for the buildings and structures around the leaning tree. It is also safer for you, the tree cutter. Before you can begin felling a tree, you should take a look into these precautionary steps, which includes getting the correct tools, materials, safety gear, etc.
Tools and Materials
Safety Gear
1. Have a good assessment of what you're working with
Before you begin working, you need to determine the center of gravity. Don't worry, this doesn't require taking out a measuring tape and using complicated formulas.
This is basically figuring out if the tree branches lean over a structure or anything that can be damaged. You need to figure this out in order to control the direction of the fall and ensure that it doesn't damage anything, including yourself!
2. Cut the branches
Do this to reduce weight on the tree or remove branches that are leaning over things that can be damaged. Use a ladder to do this and be careful while using a chainsaw. It is advisable to have an assistant to help you do this.
3. Take note of the back lean
Back-leaning trees can be difficult to work with, especially in heavier trees. But there's a method that will ensure the task becomes as easy as possible.
A back lean is found in trees leaning away from the intended direction it is meant to fall. The back lean is the distance between the point of the intended fall and the apex of the planned undercut. The apex is the front of the hinge and the pivot point for the falling stem.
The weight of the tree must be brought over this pivot point before the tree will fall. Now, what we're aiming for is to take the back-leaning tree toward the opposite direction (the intended direction). We'll do some calculating to make sure we have a pretty accurate idea of how much back lean you need to overcome.
After you've figured out the direction the tree is to be felled, that's when you begin the calculations with these easy steps:
4. Make the undercut
The next step is to make cuts to create a wedge piece toward the direction of the lean. Use an axe or a chainsaw appropriate for the size of your tree to make the undercut in the opposite direction of the lean. Make sure you already know some chainsaw safety rules before attempting to use one.
You'll make two cuts, one at a 90-degree angle and the other above the first cut. Your second cut should be slanted in order to make it meet with the first.
After this, a notch in the shape of a triangle will be removed and your job will become much easier. Make sure you're not cutting above one inch of the tree's thickness.
5. Start felling
The good news is that we're almost at the end of this process and no more calculations are required of you.
The next thing to do is to start cutting. It should be at least an inch over the direction of the notch. This is the point where the tree can fall at any time, so make sure you have all your concentration on the tree.
6. Steer clear
When the tree starts falling, your safety should be your priority so make sure you already have a safe position where you can stay away from the tree. This is the last step.
Conclusion
Learning how to fell a tree in opposite directions is pretty easy -– just as long as you're not doing more than you can handle and you have a very vast knowledge on how trees can be cut down. All you need to do is choose a day when there are calm weather conditions and then get down to business.
However, if you cannot safely cut the tree without hurting yourself or damaging anything else, it would be better for you to get the services of a professional.
Last Updated on April 30, 2022 by Tom Bradly