Best Waterproof Tape of 2023 – Reviews & Buying Guide
There are no limits to what you can do with a good waterproof tape. They are a quick fix to plumbing issues, broken toys, wardrobe malfunctions, and many other objects and equipment.
The right tapes help to fully remedy ruptures and tears; they can save you time and money. Tag along as we explore the best waterproof tapes on the market for the year 2020.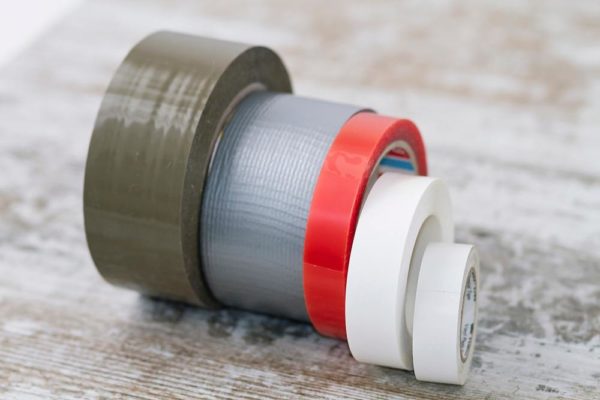 Best Waterproof Tape of the Year Buying Guide
DIY is my second name, and I can tell you this: not every repair job requires a plumber. Not every broken screen needs a replacement, either. If you live in a cash-crunched economy like ours, you learn to appreciate the benefit of an excellent waterproof tape.
I have used waterproof tapes on almost every application at home, and I can't even keep track of how much I have saved—it's a lot. But for reliability on your critical appliances, the tape must be of the best quality. Here is what to consider when buying water-resistant tape:
Long-lasting adhesiveness
There are many waterproof tapes on the market. Nevertheless, not all these tapes can remain watertight for long. Some types of tape absorb water over time; then they become dowdy and fall off. And your pipes start leaking once again.
So, one reassurance you must look for in any waterproof tape product is high tensile strength. That means the material used is strong enough and will never permit water absorption.
Flexibility and ease of use
Some tapes might be waterproof, which is good, but at the same time, they pose several problems for the users. That is because these are inflexible tapes that cannot be used on curved surfaces. They are challenging to unspool because they cannot stretch freely.
You might end up wasting a lot of tape material when working with such products. Find a tape that is flexible and stretches with ease.
Material make
The popular waterproof material in tapes is rubber, which happens to be wear-resistant, waterproof, and works well in extreme temperature environments. It is, therefore, an exemplar of what the right waterproof tape should be.
Depending on your intended use, there are various materials to choose from, including flame resistant PVC for electrical insulation or micro-pore paper for medical-grade tapes.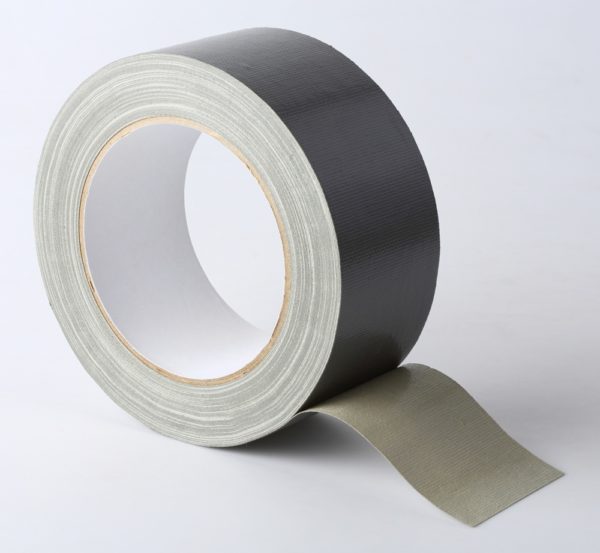 Durability and resistance to wear
How long can the tape hold until it tears off? This type of durability has nothing to do with the tape's adhesive strength but its structural strength. The right material is robust and puts up well to abrasive and high-impact environments.
Neatness during use
What some tapes leave behind can be an eyesore—stains and markings. If that is a bother, find a waterproof tape that uses clear adhesives. I often find crystal clear tapes to be the best for most of my repair jobs, where I don't want anyone to notice the repairs.
Size and surfaces of use
Waterproof tapes come in various sizes. Some can be too thin to seal your items effectively. Medium is the right size for versatility and efficient sealing.
The right tape should have the same adhesive qualities on all textures and types of materials, whether rough or smooth, dry, or wet.
The Best Waterproof Tapes of the Year
Gorilla Crystal Clear Repair Duct Tape, 1.88" x 18 yd, Clear, (Pack...

Crystal Clear Gorilla Duct Tape is a heavy-duty, all-purpose tape that is weatherproof, air tight, crystal clear, and can be torn by hand
Crystal Clear Gorilla Duct Tape is ideal for thousands of uses and sticks to almost everything—the uses are virtually endless
It can be used for patching smooth surfaces, it sticks to rough & uneven surfaces and can even be used to seal and protect surfaces

Last update on 2023-12-01 / Affiliate links / Images from Amazon Product Advertising API

Editor's Comments on Gorilla Crystal Clear Duct Tape
The Gorilla Crystal Clear Duct Tape prides itself on being an "all-purpose waterproof tape" that is also "clear and airtight." These are the manufacturer's descriptions, and if they hold water, then you got yourself a tape that will be handiest in aesthetic repairs.
Sometimes fixing cables or appliances with tapes distorts their appearance in a major way. Clear tape is subtle. It helps you fix a breakage without shouting to the world that "here is another penny-pinching bit of patchwork on my appliances."
The Gorilla Crystal Clear duct tape could be helpful when fixing car lights, screen doors, or mirrors –virtually any application where you don't want the homely conspicuousness of tape.
The tape, which can be torn by hand, can similarly find use on your cracked pipes and plastic cans. They also say that it sticks on smooth surfaces with ease, which could be an advantage when working with glass or other similar materials.
You might also be pleased to know that Gorilla tape does not change color upon exposure to UV rays. That cannot be said for many other types in the market.
How long does it retain adhesiveness? That likely varies on a case-by-case basis. But one thing the manufacturer has assured us is that the product is made with a heavy-duty adhesive layer that resists all forms of water ingress. Long-lasting may be the phrase to describe what you can expect.
Pros
Clear; keeps repair works unnoticeable and elegant
Strongly adhesive
Water-resistant and UV resistant
Can attach even to smoother surfaces
Will attach to most surfaces
Cons
Rolls might be smaller than expected
Need a blade to cut the tape rather than tear
May not perform well upon exposure to heat

---
Sale

TradeGear Electrical Tape (10PK) Assorted Matte Rainbow Colors –...

HIGH-QUALITY PVC ELECTRIC TAPE: Each electric tape in this 10 Pack is made from heavy-duty, industrial-grade PVC and is flame retardant, resistant to acids, alkalis, UV, oil, abrasion, and moisture....
PERFECT FOR ALL KINDS OF ELECTRICAL WIRING: Whether you are a professional electrician, engineer, or a DIY'er, this electrical tape is just what you need. It is ideal for all wiring projects and...
600V, 80 DEGREES MAX RATING: TradeGear's flame retardant PVC electrical tape is rated for a maximum of 600 Volt operating voltage and 80 °C (176 °F) operating temperature. This is well within most...

Last update on 2023-12-01 / Affiliate links / Images from Amazon Product Advertising API

Editor's Comments on TradeGear Electrical Tape
TradeGear Electrical Tape is a waterproof tape specifically designed for electrical applications, according to its makers. It's also branded as a flame-retardant tape, which could be good news for those looking to use it on circuitry and appliances where heating is guaranteed.
This electrical tape is made of industrial PVC material, which is a flame-resistant material. The PVC tape likewise puts up well to alkali, acid, oil, and moisture exposure. The brand confirms that they have the UL certification for this product, which can be a good thing for engineers that have to prove compliance.
TradeGear tape comes in a wide array of colors. I find that that's thoughtful for electricians and engineers who need to color-code cables and wires to improve personnel safety. These tapes are rated for voltages of 600 and temperatures of up to 80 degrees Celsius.
That means, therefore, that you may be able to use them as cable insulation in your meter boxes or when connecting spliced wires in your electronics. You get to keep your components moisture-free.
The adherence quality of this tape is good, which means that you can find this tape useful for a variety of jobs, such as when packing for a move or sealing a broken or cracked window pane.
Pros
Made for electrical applications
Color-coded for easy wiring operations
High voltage and temperature rating
Waterproof, with considerable tensile strength
Cons
This tape may not stick well to non-electrical components
The adhesive it uses has a bad odor

---
Sale

Last update on 2023-12-01 / Affiliate links / Images from Amazon Product Advertising API

Editor's Comments on Transpore First-Aid Tape
Unlike the Gorilla Crystal Clear and the TradeGear Electrical waterproof tapes, the 3M Transpore is a first-aid tape. Having a well-stocked first-aid kit is a must; this tape may be ideal in sealing up cuts from accidents and speeding up the healing process.
The 3M Transpore is branded as a medical-grade waterproof tape. In other words, you can use it to fix your wound dressing and not worry about water making its way in, to where it hurts or causes problems.
The other advantage of having this item in your first aid kit, if you ask me, is the fact that they have made it latex-free and hypo-allergenic. That means you can cover up those cuts, keep them clean, and minimize infections without having a nasty reaction.
Pros
Strong adhesive
Medical-grade and waterproof for first-aid operations
You can use it on other break-fix applications
Cons
Thinner than most people would like
You have to remove it carefully; it can worsen your injury when you rip it off

---
Last update on 2023-12-01 / Affiliate links / Images from Amazon Product Advertising API

Editor's Comments on ProTapes Pro Flex Tape
ProTapes Pro Flex is an all-weather tape made out of Butyl rubber material. The synthetic material is reportedly an effective water repellant with similar resistance qualities when it comes to chemicals and air. This tape might, therefore, be a nifty acquisition for windshield repairs and other applications.
One additional advantage is that Butyl tapes leave no mess behind. That can be a good thing, especially if you want to maintain the aesthetic qualities of your repaired objects. Its low-temperature capabilities mean that this tape should work well in below-zero temperatures as low as -40 degrees, according to the manufacturers.
Apart from outdoor applications, ProTapes Pro Flex Flexible Butyl Shield Repair Tape can be used to fix vents, AC systems, seams, and other similar surfaces. I like the fact that it is flexible and easy to stick on dry surfaces. It conforms to all shapes, which means that it could deliver high performance on your piping and other curved items.
Please note that due to the super sticky nature of the adhesive used, this tape can be a little challenging to work with. Unspooling it is not a simple process; you might end up tearing it the wrong way and wasting it when it sticks where it shouldn't.
Take your time, or else you are in for a frustrating experience. One thing that you can be sure of, though, is that ProTapes Pro Flex provides a long-term solution.
Pros
The Butyl technology can be incredibly adhesive
May be used in extreme temperature applications
High tensile strength, with a structure that assures durability
Cons
Hard to unspool—it feels overly gummed up
Requires meticulous working; after it sticks on a surface, it can be hard to get it off

---
Last update on 2023-12-01 / Affiliate links / Images from Amazon Product Advertising API

Editor's Comments on X-Treme Tape
The X-Treme Tape is made of TPE and silicone rubber formulations, according to the manufacturers. Therefore, you might expect the same adhesive properties vis-à-vis the ProTapes Pro-Flex. These include reliable performance in extreme temperatures, water-resistance, and imperviousness to chemicals.
The rubberized tape, in this case, is made to be self-fusing, which means that upon application, the bonds between the adhesive and your object gets stronger with time. The self-fusing property can be a godsend in applications where the effects of impact or temperature cause other types of tape to start to wear off.
The X-Treme tape's stated temperature tolerance level is 500 degrees Fahrenheit maximum and -60 degrees Fahrenheit minimum. You may, therefore, be able to successfully use it on all kinds of electrical and housework repair jobs. When used in electrical insulation, the voltage level specified is 400 V.
Furthermore, the X-Treme tape should also yield high performance in sandy areas prone to wear and tear. The rubberized silicone material used features a tough exterior that will likely provide a lasting fix to your broken items. If you are looking for tape to save you from overspending on broken plumbing fixtures, I would say go with X-Treme.
Pros
It has self-fusing properties
Made of thick, robust, and durable rubberized silicone
Puts up well to extreme temperature conditions
Can be used as an electrical insulation material as long as the voltage is below 400
Cons
Challenging to work with
Only available in black

---
The best pick
The Gorilla Crystal Clear Duct Tape stands out as the best waterproof tape of the year. It is a crystal clear tape that would prove useful in applications where aesthetics matter a great deal. The material is made to be airtight and waterproof, which means that the product will likely serve you well for a long time, even in moist environments.
Usage is easy. Unlike many of the reviewed items, the Gorilla Crystal Clear tape can be unspooled by hand. You can also expect a straightforward application process that saves time; it meets expectations on all kinds of surfaces.
The material used is said to be resistant to UV radiation. That means that, unlike several other tapes on the market, the Gorilla Crystal Clear can retain its original appearance for a long time. These qualities, combined with its heavy-duty adhesive nature, make the Gorilla Crystal Clear the best waterproof tape for general applications in 2020.
Last Updated on June 5, 2020 by Tom Bradly