Best Mini Torch Flashlights of 2023 – Reviews & Buying Guide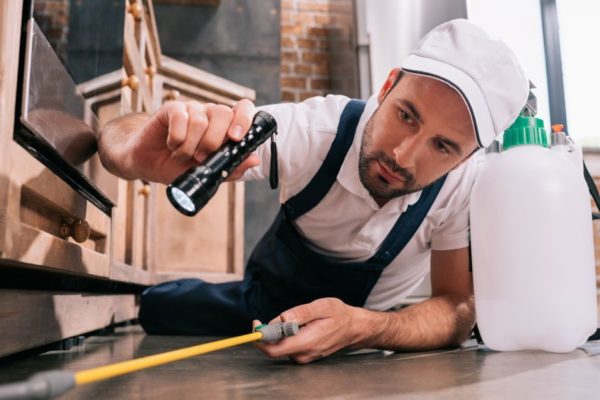 A high-quality mini torch can be very convenient in a lot of different ways. They are light, compact, and easy to take with you wherever you go.
It pays dividends to have one lying around just in case there's a blackout, or for the day that you adventurously embark on a camping trip. In these instances, a mini torch is a must-have tool.
This review samples some of the best mini flashlights in the market to help you make the right buying decision.
Best Value
Best Overall
RovyVon A3 Compact EDC Flashlight, 350 Lumens, High CRI USB...
ThruNite TN30 Portable Compact Flood Flashlight 3200 Lumens 3 Cree...
MecArmy SGN3 160 Lumen Micro Sized LED Rechargeable Keychain...
Best Value
RovyVon A3 Compact EDC Flashlight, 350 Lumens, High CRI USB...
ThruNite TN30 Portable Compact Flood Flashlight 3200 Lumens 3 Cree...
Best Overall
MecArmy SGN3 160 Lumen Micro Sized LED Rechargeable Keychain...
Last update on 2023-12-01 / Affiliate links / Images from Amazon Product Advertising API
The mini torch buying guide
If you have ever had your torch quit on you, as it's happened to me many times, you will understand the importance of shopping for the right light. Reliability can be hard to find when brands want to make a quick buck. Here are a few things to consider when buying a flashlight:
Long-range vision is ideal for the outdoors
If you are after a mini torch for camping, hiking, or other nightly outdoor endeavors, you will need to get a flashlight that enables an extended range of vision. Choose a torch with a luminous capacity of up to 1000 lumens but not falling below 300 lumens (a lumen is a unit that measures the total brightness of light). For indoor use, medium to the short range of vision is okay
For a mini torch that you intend to use indoors, say when the power goes off, you won't necessarily need it to be immensely bright. 100 to 300 lumens is okay. Such capacity will work just fine in the garage or in your backyard.
Choose a torch that uses lithium batteries
The brightness and reliability of a mini flashlight largely depend on the batteries it uses. Generally, mini flashlights use AA or AAA batteries (C and D battery are large and therefore used in the giant spotlights). What matters most here is the battery type.
If you need to get the most run time out of your torch, consider switching to lithium batteries. They hold their charge much longer than alkaline batteries. Remember also that alkaline batteries fare poorly in the cold, and won't therefore be reliable outdoors.
A rechargeable torch is much better
A rechargeable mini torch is the most reliable. They run on rechargeable lithium-ion batteries. You can charge the flashlights via an adapter from the mains or any other power source. That means that you won't have to shop for batteries anymore. However, the run time of such a mini torch might be low compared to a battery powered type.
The build of the mini torch should be hardy
Mini torches go through all types of abuse from falls to packing in tight spaces. These devices are also what we whip out when even when it is raining, while we guard our phones with our lives. This treatment isn't necessarily unfair, provided the torch is sturdy, durable, and weatherproof.
Titanium is the best material you should want on your mini torch. However, because such models tend to cost an arm and a leg, an aluminum alloy torch should suffice. Plastic is generally known to be unreliable, but hardy, shock resistant plastic might disprove that.
Lighting technology
There are different types of lighting technology used in mini torches, ranging from incandescent to halogen and LED. Each one has its upsides and drawbacks.
Incandescent: these bulbs light by passing an electric current through a tungsten filament in the presence of argon or argon. Incandescent bulbs are fragile and tend to heat fan as with low run time.
Halogen: These bulbs work by passing current through tungsten in the presence of halogen gas. Unlike the incandescent bulbs, halogen bulbs last longer because the tungsten atoms are recycled back on the filament. However, these bulbs also generate a lot of heat.
Xenon Bulbs: Xenon bulbs work in the same was as halogen bulbs, but they use xenon gas and can burn for longer.
LED: The preferable lighting technology you should want in your mini torch is LED. LED burns for longer and produces more light than incandescent and halogen bulbs. LED light bulbs are available in various colors.
Best Mini Torches
Last update on 2023-12-01 / Affiliate links / Images from Amazon Product Advertising API
The RovyVon Aurora A3 Aluminum is a compact flashlight of about 2 inches in length and width. It weighs just 0.49 oz. For that reason, the mini torch can fit in your wallet, or you can hang it on your keychain and never bogged down.
This pinky sized torch has a brightness of 350 lumens. This luminosity is excellent for the days that you find yourself out late on a winter night. This brightness can reach as far as 80 meters.
Another notable feature of the Aurora 3 is that it comes with different light settings. These include a dim mode for reading, a medium strength beam for general use and a high beam for the outdoors. It is easy to change between these lighting modes by using the side switch on the mini torch.
The Aurora A3 is rechargeable, running on A3 130mAh lithium battery. Charging takes no longer than 45 minutes via the supplied micro USB cable. The 550-lumen beam downgrades to about 65 lumens after 2 minutes. At that rate, the torch lasts for 38 minutes more before it cools down. This length of time is acceptable for a mini torch.
Most importantly, the mini torch has a water resistant IP65 casing with a sturdy aluminum body. That allows you to use this torch outdoors even when it rains. The material is also tolerant of rough handling.
RovyVon Pros & Cons
Pros
Pros
High brightness (350 lumens)
A long run time (40 minutes)
Durable, sturdy and weatherproof materials
Super small and super light
Different lighting modes
Cons
Cons
The brightness downgrades after a short time
The on and off button lags
No products found.
No products found.
The Olight S1A Mini EDC torch weighs 0.8 oz. and is not longer than 3.1 inches. This compact design makes it highly portable and convenient for emergencies. Its build and performance is an upgrade on the Olight S15 Baton.
The mini torch can run on any AA battery. When you use the supplied rechargeable lithium batteries, the mini flashlight is capable of producing 600 lumens. This feature makes the mini torch useful for outdoor purposes.
Its TIR lens together with a CREE XM-L2 LED means that you can get high beams with a wide hotspot. The high beam can reach a distance of 118m, making this torch an ideal tool for campers. The torch has a run time of 12 minutes, falling short of the RovyVon Aurora A3's 40 minutes. The 600-lumen brightness downgrades to 300 lumens after one minute.
However, just like the Aurora A 3, the S1A Baton has different brightness levels for versatile purposes. The design of the torch is hardy too, comprising of an aluminum alloy body and a scratch resistant Milspec type-III hard anodized finish.
Olight Pros & Cons
Pros
Pros
It comes with inbuilt timers for 3 minutes and 9 minutes
Compatible with many AA batteries
Thermal protection to prevent heating
Brighter beam (600 lumens)
Range of illumination longer than what you get with the Aurora 3
Versatile brightness settings
Cons
Cons
Doesn't have a pocket clip as in the case of the Aurora A3
Run time comparatively lower
No products found.
No products found.
This mini torch weighs 3.93 ounces and is not longer than 5 inches, which is about the size of an adult palm. You will be able to slip it into your pocket when traveling, and not have to worry about additional bulk. It comes with a pocket and a pocket holster for that.
If you are after an all-rounder mini torch that can deliver in all purposes, then you might like the versatile brightness modes of the Nitecore MH23. These include the Turbo setting that gives out 1800 lumens, high for 760 lumens, mid for 260 lumens, low for 55 lumens and ultra-low which is only 1 lumen. When the blackout hits, these settings will enable you to light your home and preserve the battery as needed.
Additionally, the torch runs on rechargeable 3500mAh batteries. The highest brightness setting might be able to light up the furthest end of your home (270m away). Users can get maximum run times of 300 hours on the ultra-low mode, and 30 minutes on the turbo mode. Average brightness settings will give you 2-3 hours of use. This run time is higher than what you get with the Aurora 3 and the Olight S1A.
The Nitecore MH23 torch features an aluminum body. Its design is weatherproof. When it comes to charging, you can plug it on the mains, a power bank, a laptop port or a solar panel. Because of that, this torch can be used on the go without worrying about power sources.
Other feature of note in the Nitecore MH23 includes a charging indicator light that will let you know if charging is successful, battery charge indicator that shows the amount of power remaining when in use and the locator beacon that flashes so the torch can be visible in the dark.
Nitecore Pros & Cons
Pros
Pros
Numerous lighting modes
A bright beam of up to 1800 lumens
Long run time (2.5 hours on average)
Compact design with a holster and a pocket clip
Cons
Cons
Brightness is not consistent
Hard to toggle between different brightness modes
Last update on 2023-12-01 / Affiliate links / Images from Amazon Product Advertising API
This mini flashlight weighs just 1.25 pounds with a length of 7 inches and about half that size in width. The torch delivers 3200 lumens at its highest brightness setting. This brightness is an unprecedentedly high for a mini torch, more than what you get with the earlier models in this review.
ThruNite MINI TN30 uses rechargeable lithium-ion batteries. These tend to last longer even though they might take longer to charge. Also, the torch has four brightness settings with an average run time of 3 hours.
The mini torch has what the manufacturer calls intelligent temperature control. The light autonomously cuts down its current consumption when the LED temperature passes the 80-degrees mark. This design detail will help to prevent overheating, which subsequently increases the lifespan of the torch.
Because of the orange reflector, the light is more diffused, resulting in a wide beam. A wide beam is more useful when you want to light up a wide space. One other great feature with the ThruNite MINI is the low-voltage indication that updates you on charge status.
ThruNite Pros & Cons
Pros
Pros
High luminosity (3200 lumens)
LED light plus temperature control mechanism
Diffused beam for high visibility
Low voltage indicator
Cons
Cons
No pocket clip or holster
The mini torch tends to overheat
Uses a neutral white LED engine that is a little dimmer than cool white LED
Last update on 2023-12-01 / Affiliate links / Images from Amazon Product Advertising API
Rounding up the list of best mini torches is the MecArmy SGN3. This mini torch is micro sized but packs power that matches up to the bigger models in this review. The product weighs 1.28 ounces and has a length of no more than 2 inches. The construction of the torch features a cast alloy casing that is resistant to scratches.
Its design and compactness make it resemble a flash drive that can light up. You can hang it on your keys and take it wherever with you. You will be able to get 160 lumens of brightness from its CREE XP-G2 LED technology. This degree of luminosity is tolerable for indoor use. 
Because the torch pairs up the LED with an SMO Max Reflector, you will be able to get a high beam distance of up to 40 m. Despite its ultra-compact nature, this performance measures up to the other torches in this review.
More still, the MecArmy SGN3 mini torch runs on three separate LED engines. The primary LED is white and sits at the core of the light, surrounded by UV and red LEDs. This mix up of lighting colors might help to improve night vision.
The MecArmy SGN3 uses one rechargeable 280mAh lithium battery supplied with the torch. You can charge it via a micro USB charging cable. The power source can be a wall outlet or any other port. It takes about 1.5 hours to attain full charge. The run time for the torch is 1 hour at full brightness.
MecArmy Pros & Cons
Pros
Pros
A bright beam casting as far as 40m away
Compact design for everyday use
Numerous LED color options
Cons
Cons
The UV light doesn't work well
The torch sometimes turns itself on and therefore drains power without you knowing
The best pick
The No products found. stands out from the rest in this review. It's compact and lightweight (3.93 ounces) and comes with a pocket holster and clip for easy carrying around.
The Nitecore has several brightness settings, the highest being 1800 lumens and an average run time of 2 hours. This run time and luminosity are higher than what you will get with the other mini torches in this review.
You can conveniently charge this torch from any power source including wall outlets, laptops and power banks. A battery charge indicator will update you on the amount of power remaining when in use.
Last Updated on November 21, 2019 by