Ryobi P271 Cordless Drill Review: How to Buy the Right Drill for the Job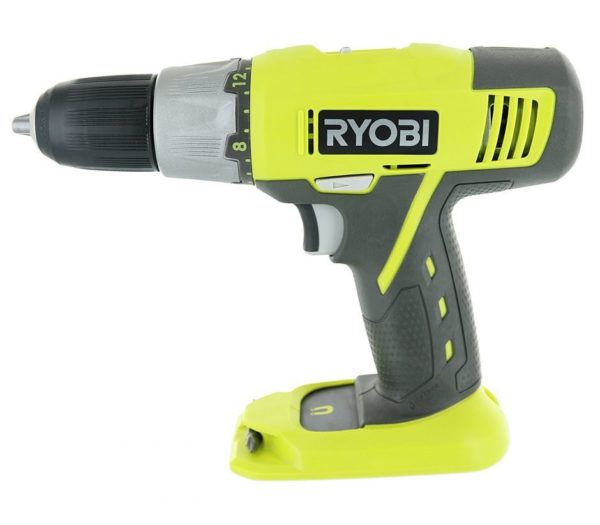 Drills are a necessity in life. They are a reliable ally in the battle against mechanical impossibilities. Whether you are a professional contractor or an enthusiastic DIYer at home, you will need a powerful tool for fastening nuts or drilling holes in the making of your creations.  Anyone would agree that finding the best power tool in the market is like searching for a needle in a haystack.
Way back when I was starting as a woodworker, it was not easy to find a drill driver that was well balanced and capable of drilling straight. I had to carry around heavy power tools with a compromising performance and a short battery life. I often had to use two or more drill drivers at the same time.  Products like the Ryobi P271 were not yet in the market, but they would have been a great help.
In this page, I will be going into all the details and Ryobi reviews that you will need to make an informed purchasing decision.
Ryobi P271 One+ 18 Volt Lithium Ion 1/2 Inch 2-Speed Drill Driver...
EASY BIT CHANGES with the 1/2 inch keyless chuck. Switch bits simply be retracting the cuff
CONTROL YOUR TORQUE with the 24-position clutch attached to the 2-speed gearbox to suit a variety of hole drilling and screwdriving needs
CONVENIENT STORAGE with the magnetic bit holder so you can keep all of your drill bits and additional screws in one place
Last update on 2023-06-02 / Affiliate links / Images from Amazon Product Advertising API
What to consider when buying a drill
Intention of use
When deciding which drill to buy, you will need to consider how you intend to use the drill driver. For general household activities like hanging pictures or putting up shelves medium power is okay. If you are going to be drilling or driving screws through robust masonry and woods, you need a high powered tool.  You should also factor in the weight and size of the drill. Lightweight drill drives are always a better option, allowing you to work for longer without fatigue.
Free movement when working
You can choose either a corded or cordless drill. Cordless drills are the new cool because you can work without necessarily being close to a wall socket. You will be able to use the drill on the roof for instance, or when working on outdoor furniture further from your home.
Drill type
Drill drivers offer the versatile functionality of a drill and screwdriver all in one. They can tighten and loosen screws on a wide range of materials.  Drill drivers are cordless, offering load speeds of up to 3200rpm.
Combi drills are like drill drivers, but they can dig into much more robust materials.  The rotating drill bit has metal discs that click in and out driving the drill forwards. Some models also feature brushless technology. Such motors enable more driving and drilling power with less heat generated.
SDS Drills are ideal for working on masonry and concrete. SDS drills have a hammer part that beats the drill bit, helping to dig through more hardened materials. The hammer tool is removable when you want to drill through light materials. SDS drills are bulkier.
Hammer drills are like SDS drills. They are powerful and work by delivering successive blows in hard materials like masonry and rock.  Unlike in SD drills, with hammer drills, you will not be able to use the hammer function without rotation.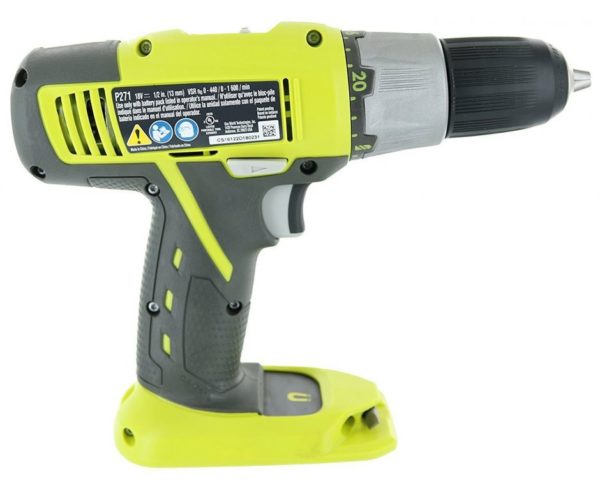 Power
The other key factor to consider when buying drills is power. Cordless drill power is measured in volts.  The most potent models run on up to 20 volts of electricity. Be aware though that tools with more voltages tend to be heavier, compromising on comfort. For home use, a drill drive in the range of 12-16 volt is ideal.
Speed
For industrial-scale projects, a drill with high speed is ideal for keeping things moving faster. Also, you will find that some drills come with two-speed options, a higher one for drilling, and the lower one for loosing or driving screws. For the drilling function, a speed of 1000 rpm would be perfect.
Clutch
Find a drill with an adjustable clutch. This feature helps to guard against deforming screws or driving them too deep into the material. An adjustable clutch helps you to control this on every type of project.
Chuck
This is the part of the drill that contains the bit.  The chuck could be of any size ranging from 1/4-inch to 1/2-inch. The latter is the most preferred chuck width for intensive drilling/driving needs. On the other hand, a 3/8-inch chuck offers the versatility of both small and heavy bits.  Most chucks are operable with a key, but they can also be keyless. Keyless chucks are the most preferable.
Battery capacity
Cordless drill drives run on batteries. The battery power is in amp hours (Ah). A higher amp hour figure often means more power that will enable you to work for long before the battery drains out. A high voltage drill also has more torque strength to dig through robust materials.  Tougher jobs will consume more juice than light projects.
Today most cordless drills drivers use lithium-ion batteries. They are lighter, environmentally friendly, and more effective than other battery types.  You will be able to charge the batteries whether they are full or empty. They also don't self-discharge, that means you can store a fully charged drill for a long time, and it will still have power when you are ready to use it.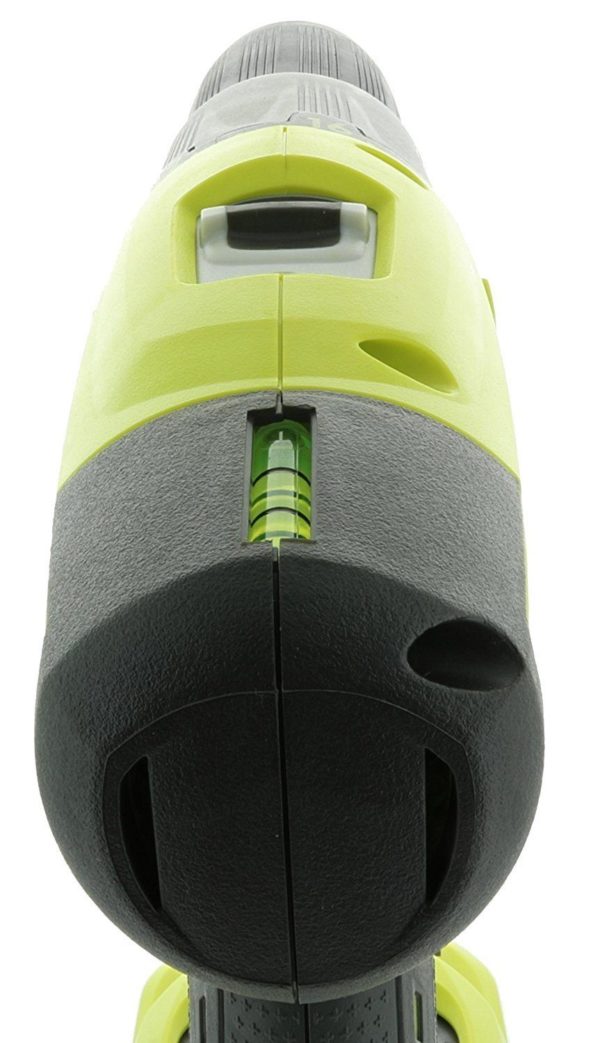 Torque
The torque is the twisting or driving force of the drill, measured in newton meter (Nm). Find a drill type that enables you to adjust the torque setting as per the nature of materials.
In case of heavy materials like brick, you will need to find a drill with a high torque setting. For materials such as wood and plasterboard, you will need to work with a low torque setting to minimize the risk of damage.  The more torque setting a drill has the better.
Impact energy
Impact energy is a measure of the force the drill's hammer has. It is measured in Joules, and a higher rating often means more powerful blows that speed up the drilling action.
Charge time
Different drills use different types of batteries with varying times of charge.  The charge time of a drill drive battery depends on its size and power. Find a drill with the shortest charge time if you want to expedite your DIY tasks. Depending on the intensity of your work, you can elect to get a spare battery.
Vibration Dampener
Choose a drill with vibration dampeners to absorb the energy from the friction and heat generated from the drilling action. Vibration dampeners will make the tool comfortable to work with, apt from extending its lifespan.
Ryobi P271 Review
The P271 is a cordless drill/drive with many intuitive features. It uses a ½" keyless chuck and Is compatible with a broad variety of bits.  The drill driver comes with 24 clutch settings, a speed adjusting trigger, and a 2-speed transmission for accurate drills. For more accuracy, the makers have added a spirit bubble at the top of the drill to help you balance ad drill /drive screws in a straight line.
Ryobi P271 Pros & Cons
Pros
Pros
Highly versatile
Easy to change bits with the keyless chuck
Magnetic bit holder for orderliness with your drill bits
Rubber pistol for a firm anti-slip grip
2-speed gearbox
Top-mounted bubble level for accuracy
Lithium-ion batteries have a long battery life
Cons
Cons
The chuck becomes loose on continued
Could have been fitted with light for visibility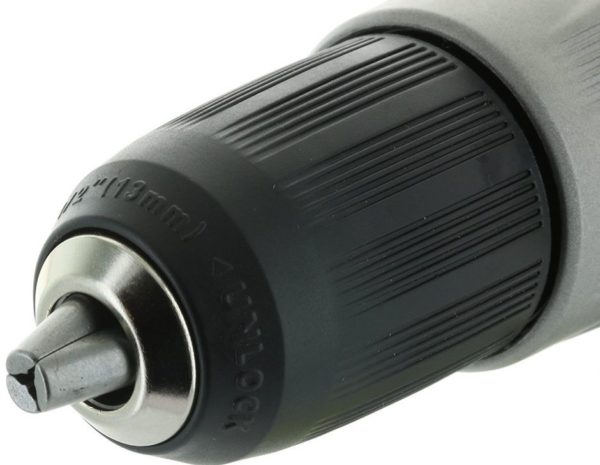 The design
The Ryobi 18-Volt, 1/2 inch Drill-Driver has a well-balanced design. It is a compact drill driver that is easy to carry around without fatiguing your arms. It weighs only 3 pounds, which is light enough for long hours of use in a day. Storage is easy, and you don't need a big workspace to use it either.
The fact that it features a keyless chuck makes changing bits a straightforward process. You can also lock the drill chuck using one hand, which is an advancement from many cordless drills that require two hands.
Battery power
The Ryobi drill driver doesn't come with batteries, which can be a downside for many. Be that as it may, the tool is compatible with 18 V batteries, which can be lithium-ion or NiCad. Lithium batteries are long lasting and suitable for those projects that take longer to finish.  The P271 drill drive is Ryobi One+ compatible meaning it can share cells with other Ryobi range of tools like weed whipper, inflator or impact wrench.
The drill capacity
There is a pop mounted spirit level to increase the accuracy of the drilling action.  You will also get the chance to choose the appropriate speed enabled by the 2-speed gearbox. This feature allows you to choose a speed that works comfortably with all material types. It has onboard bit storage with a magnetic holder to help you stay organized with your bits and screws.
The P271 is a drill driver type that is suitable for a wide range of jobs, including drilling into hard or soft surfaces and driving screws. The 24-setting motor enables for easy customization of the drill power and its spinning torque.
The Ryobi P271's two-speed transmission gear enables speeds of 440rpm on the lowest end and up to 1600rpm on the highest end. These are top speeds that allow a fast operation regardless of the toughness of the materials. The torque is 340 inch-pound when setting at the highest rate.
Performance
The drill driver performs better at general small jobs around the home. The fact that it is cordless is a big plus making it easy to move around freely.  The trigger is highly responsive to a slight squeeze. The speed will enable you to finish your drilling or screwing tasks in the shortest time possible.
The other area where the Ryobi drill driver scores highly is its computability with lithium-ion batteries.  It is a fresh breath from the NiCad technology. Lithium batteries can keep their charge for longer, and they are also lighter in weight. In my experience, whenever NiCad batteries died, I had to rebuild the battery packs each time. Lithium batteries have eliminated that inconvenience.
Ryobi Reviews
Most users have left positive Ryobi reviews about the Ryobi P271 power tool.  The most significant convenience for many is the longer lasting lithium-ion batteries, alongside the One+ compatibility of the drill. The 24 setting motor and two-speed gear transmission are also some of the things that users love about the Ryobi drill/drive.
Last Updated on August 7, 2020 by Tom Bradly