Best Electric Screwdrivers of 2023 – Review & Buying Guide
With the best electric screwdriver, you can be anything … within reason. You can be a master DIYer, a highly productive woodworker, or a mechanic with dependable turnaround times.
Electric screwdrivers are battery-powered, making them a convenient solution for fastening/loosening bits in any location.
This review explores the best electric screwdrivers on the market and the buying criteria that will earn you the biggest bang for your buck.
How to Buy the Best Electric Screw Driver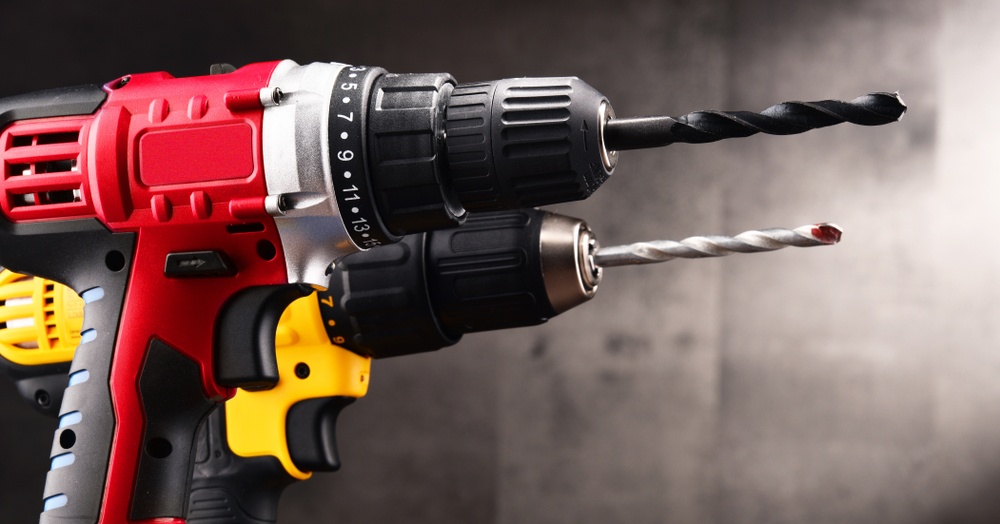 When I was diagnosed with carpal tunnel syndrome, I was sentenced to early retirement. And anytime something broke, I was forced to call the repair guy. I was forced from the top of the ladder as a flourishing woodworker down to … well, somewhere not at the top of the ladder.
But I didn't quit, for I knew I had to keep up the trade somehow in order to support my family and maintain my passion. Among other approaches, I transformed my toolbox, replacing heavy tools with their lightweight and user-friendly counterparts.
Electric screwdrivers save my hands every day. They save my bacon too. Here is how to buy the best electric screwdriver.
Assess your budget
How is your cash or credit situation looking? Electric screwdrivers might seem like small products with inconsequential financial outcomes, but if you are financially conscious, every dollar counts.
You might want to consider low-priced electric screwdrivers, but at the same time, you want to be sure you don't end up with cheap features and cheap performance.
Research and then research some more
Back in the day, I used to buy items by brand name. After countless disappointments, I developed the wits to research features and performance instead of gullibly trusting that the biggest brands are the best.
The long and short of it: you may find the best deal of your life from the least known brands.
Calculate the ROI and use cases
How much do you have to gain from the choice you go with? Will the performance and durability work well for you in the workshop?
If you aren't certain about these two things, you are possibly pouring money down the drain.
Ask those you trust
You may consider reading online electric screwdriver reviews as the best buying approach, but it may not necessarily be so. It's hard to verify the objectivity of all these reviews, and some brands have deep pockets to buy positive comments.
Instead, consider asking a friend or a fellow professional when buying electric screwdrivers and other work tools.
Technical considerations when buying an electric screwdriver
High torque: This is the driving or loosening power measured in newton-meter (NM). Torque is directionally proportional to performance. If you are working with softwood and similar materials, low torque screwdrivers will work just fine.
Fast speed: Drilling, fastening, and loosening speed is measured in rotations per minute (RPM). You may want to consider high-speed screwdrivers, but the caveat is that speed is inversely proportional to torque. In most cases, high-speed screwdrivers have the least torque.
Battery performance: The best screwdriver models have a battery capacity ranging from 3.6 volts to about 12 volts. Anything less leads to unreliable performance. Choose a high capacity battery to minimize "battery down" interruptions.
Size and ergonomics: The best screwdrivers are lightweight, around two pounds and below. They will also have a non-slip soft-grip handle. In some models, the handle is designed for pivoting to give you flexibility in tight working conditions.
LED lights and battery indicator: The best screwdrivers have lights for working in the dark. They also indicate battery life so you will know when you need to charge them.
The Best Electric Screw Drivers of the Year
Pink Power PP481 Electric Screwdriver

Sale

Pink Power 3.6V Cordless Electric Screwdriver Rechargeable Electronic...

All inclusive screwdriver set: Each screwdriver set includes (1) PP481 electric screwdriver, (1) charger, an 11 piece bit set, a drill bit adapter, and a full three year warranty that protects against...
Pivoting handle for tight workspaces: This 3.6V power screwdriver utilizes a patented pivoting head which enables it to fit into tighter workspaces. Use as a right-angle screwdriver (pistol grip), or...
Built in LED work light: The LED work light allows user to see into dark or confined workspaces. This hand tool is great for fixing loose screws, installing small light fixtures, hanging pictures or...

Last update on 2023-09-30 / Affiliate links / Images from Amazon Product Advertising API

Editor's Comments
Here is to girl power! Not so many power tool brands out there are dedicated to fulfilling the requirements of a female woodworker, constructor, mechanic, or DIY enthusiast. Could this screwdriver from a little-known brand be the game-changer?
The Pink Power PP481 is a pink and stylishly designed electric screwdriver that's branded as a screwdriver for women. But the female-friendliness is not just in color.
This is a lightweight fastening machine, weighing just one pound. That means that you don't need burly biceps to wield it all day long.
I also appreciate how the grip handle is soft and non-slip. This likely translates into a powerful tool that can take care of your hands while giving you the driving force you need in your tasks.
The handle is supposedly designed to rotate, leading to excellent flexibility when working in tight spaces.
The screwdriver runs on a 3.6V battery. Its cordless design means that you could take it with you anywhere your work takes you for dependable assistance in your projects.
The Pink Power PP481 is designed with a ¼" chuck that should be able to accept any bit size. You stand, therefore, to derive maximum usability from this tool regardless of what task lies before you.
Be warned, though, that the drilling force on this device may not meet your expectations. The motor can only power the device to 200 RPM of speed, which means that you may need to hammer in the bits before engaging the Pink Power.
But I like that they have included a battery gauge to let you monitor power levels. It also features LED lights for unhindered operation in dim conditions.
Pros
Female-friendly features including design and weight
Ergonomic pivoting handle
Easy to use
Cons
Not enough torque
It's not a drill

---
Tacklife Electric Screwdriver

No products found.

Editor's Comments
The Tacklife Electric Screwdriver is another electric screwdriver with great potential. Like the Pink Power PP481, it is only made for screwing, but there are some subtle differences here that could be what you need.
For starters, this model is lighter than the first entrant in our review. It weighs 350 grams, so I would boldly recommend this one for the ladies and people with carpal tunnel or arthritis. Less weight means minimal hand strain.
Like the Pink Power PP481, this is a cordless electric screwdriver powered by a 4V battery. The battery it comes with can supposedly support the fastening and loosening of more than 200 screws per charge.
In this case, the torque is 4 NM, which makes it a considerably powerful tool for various projects. The handle is similarly small and designed to deliver comfort and flexibility, potentially in small spaces.
Like the Pink Power model, the Tacklife Electric Screwdriver features battery life indicators that can help you track power consumption. You can use that to plan for the next charge cycle.
Also, the included LED lights should make it possible to work in the dark with this screwdriver.
Is it designed for righties and lefties? Unfortunately not. Also, the indicator lights might not work as expected when charging. Finally, you might find that you have to apply substantial physical force when tightening screws with this product.
Pros
Well designed for both genders
Good battery life
Can be charged with a USB from your PC
Cons
Not enough driving force
May not be powerful enough for your projects

---
Hychika Electric Screwdriver

Cordless Screwdriver, HYCHIKA 4V 2.0Ah Electric Screwdriver...

🌟[MAX TORQUE 6N·m WITH SUPER POWER AND QUICK CHANGE CHUCK] The maximum torque of our electric screwdriver is 6 N·m and is suitable for screwing and drilling in the home. The 1/4inch quick change...
🌟[WITH CHARGING ADAPTER AND 2000mAh BATTERY] our electric screwdriver cordless if featured with battery.The 2000mAh battery offers great capacity and longer life. The USB micro charging cable and...
🌟[36PCS ACCESSORES WITH RATCHET WRENCH]our electric screwdriver Comes with 36pcs accessories are suitable for fastening and loosening all furniture screws. The ratchet wrench is suitable for narrow...

Last update on 2023-09-30 / Affiliate links / Images from Amazon Product Advertising API

Editor's Comments
The Hychika Electric Screwdriver stands out from the Pink Power PP481 and the Tacklife Electric Screwdriver with a high torque of 6.5 Nm. That makes it a potentially useful screwdriver for both DIY and professional operations.
The other advantage is that it functions both as a screwdriver and a driller. That means you get the most value from it for productivity and return on your investment.
The package includes 36 screwdriver bits and one drilling bit. Like the Pink Power PP481, this appliance runs on a 3.6 V battery and has a motor that can supposedly yield 6.5 Nm of torque for effortless bit driving/loosening.
Additionally, you get the versatility of charging it with a standard DC charger or a USB cable, depending on what's more convenient for you. It comes with accessories for both options.
Like with the earlier reviewed screwdrivers, the Hychika Electric Screwdriver comes with LED lights for easy operations in dim conditions. Be warned, though, that there are no battery life indicators. The batteries could die in the middle of your operations, leading to unplanned downtimes that you might find frustrating.
But you might appreciate the way the handle flexibly pivots to help you work in tight spaces. If that doesn't sweeten the deal for you, they have thrown a ratchet wrench into the package. In a sense, you get more for less.
Pros
It's a screwdriver that also functions as a driller
A ratchet wrench is included for your nuts and bolts
More torque
Flexible handle for working in tight space
Cons
No battery life indicator
The drill bit is a bit finicky

---
Black Decker BDCS20C Screwdriver

Sale

Last update on 2023-09-30 / Affiliate links / Images from Amazon Product Advertising API

Editor's Comments
Black & Decker is a reputable power tool brand, but does that automatically make its electric screwdriver the best? Let's see.
The BD screwdriver runs on a 4V battery that leads to about 180 RPM of fastening/loosening speed. It has a 3.95 NM of torque, making it a considerably powerful screwdriver for professional and DIY operations.
You also get an ergonomic handle with an inline trigger function for comfort and ease of use. Beware, though, that unlike the Pink Power and others seen earlier, the handle doesn't rotate. It might be challenging to work with this screwdriver in small spaces.
One other good thing about the BDCS20C is that it's a lightweight screwdriver weighing only one pound. That means less hand strain for both men and women looking for ease of use.
The package comes with one screw-driving bit and a single charger. Note, however, that no battery indicator lights are included, making it hard to track battery usage. There are also no LED lights for working in dimly-lit conditions.
You might also find that the design of the trigger, instead of helping with usability, tends to hinder speed and performance.
Pros
It is lightweight and powerful
Customer service and long warranty
Cons
No lights and battery indictors
Direction switch awkwardly positioned

---
DeWalt DCF610S2 12-Volt Max Screwdriver Kit

Sale

Last update on 2023-09-30 / Affiliate links / Images from Amazon Product Advertising API

Editor's Comments
DeWalt, another reputable brand, and its DCF610S2 electric screwdriver could have the potential to meet your work and home use needs.
This screwdriver uses 12-volt batteries, driving a maximum speed of 1050 RPM. The resultant torque is 80 in-lbs, making this the most powerful electric screwdriver in our review.
As far as its design, the DCF610S2 has little similarity to the Pink Power, the Tacklife, and the Hychica models earlier reviewed. You get a screwdriver with a permanent pistol grip, but it won't bend to your will when its time to use it in tight spaces. That's a bit of a bummer.
Even so, this is a compact electric screwdriver weighing only 2.2 lbs. You could handle this all day without breaking a sweat, depending on how physically fit you are.
Unlike the Black & Decker model that we put in the spotlight a short while ago, there are LED lights included for working in the dark. But there are no battery indicator lights, and that's another drawback.
The package includes a ¼-inch chuck that can work with one-inch bits. Nonetheless, this device doesn't come with any bits, which means you will probably end up spending more on this than on the other models.
Pros
Lightweight
Powerful and speedy
LED lights
Cons
No bits in the package
No pivoting mechanism

---
The Best Pick
When it comes to power and brand reputation, the DeWalt DCF610S2 carries the day with its 9 Nm of torque. You may need that power for speed and efficiency in DIY and professional applications. But for the biggest value for money, versatility, and usability, the Hychika Electric Screwdriver is the best choice.
The Hychika Electric Screwdriver has many things in common with the Pink Power PP481 and the Tacklife Electric screwdrivers. The similarities include its lightweight design and an ergonomic pivoting handle for easy use in tight spaces.
What makes it stand out from all the rest, though, is its considerably larger torque of 6.5 Nm, its multifunctionality as a driller, and the fact that the package comes with a ratchet wrench for use on bigger nuts and bolts.
For both DIY and professional users, Hychika Electric Screwdriver has the most potential for a bigger ROI.
Last Updated on January 6, 2021 by Tom Bradly