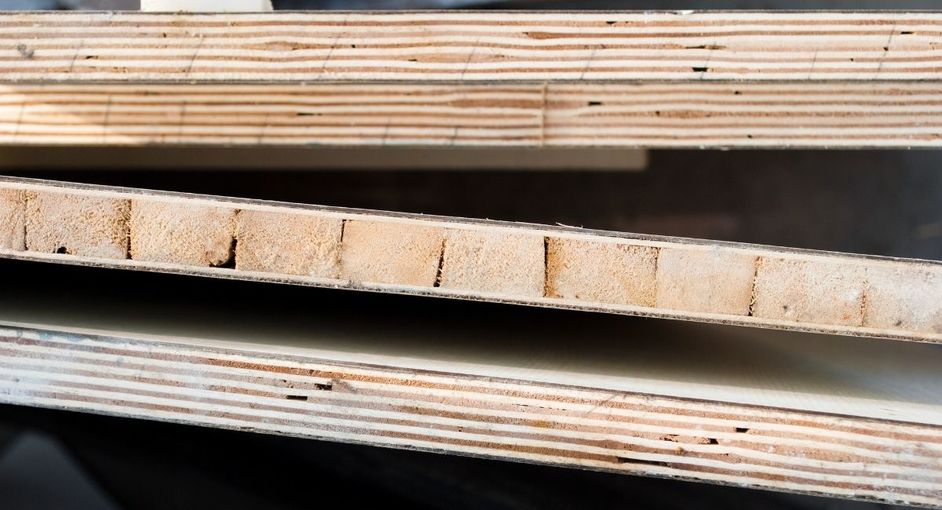 Plywood Vs Plyboard: What's the Difference?
Are you planning a project that will need the use of construction materials? Then you will need to choose between plywood or plyboard. These two goods resemble each other and are utilized for a range of construction works.
Plywood and plyboard are not the same product, and we might confuse them with each other. On the one hand, plywood is durable, hard, water-resistant, and great for construction. It is used both inside and outside of buildings and homes.
On the other hand, plyboard is less strong than plywood, though it will not stretch or deform and has a smoother surface, making it perfect to construct longer furniture and other aesthetic items indoors.
What Is Plywood?
Plywood is one of the most popular construction materials for features such as moisture resistance and high durability. Despite its strength and versatility, plywood is cost-effective and long-lasting for small firms.
Plywood is used in everything from kitchen cabinets to floors and walls to furniture. Due to a lack of economical and dependable alternatives, the usage of plywood will only increase as the worldwide market expands.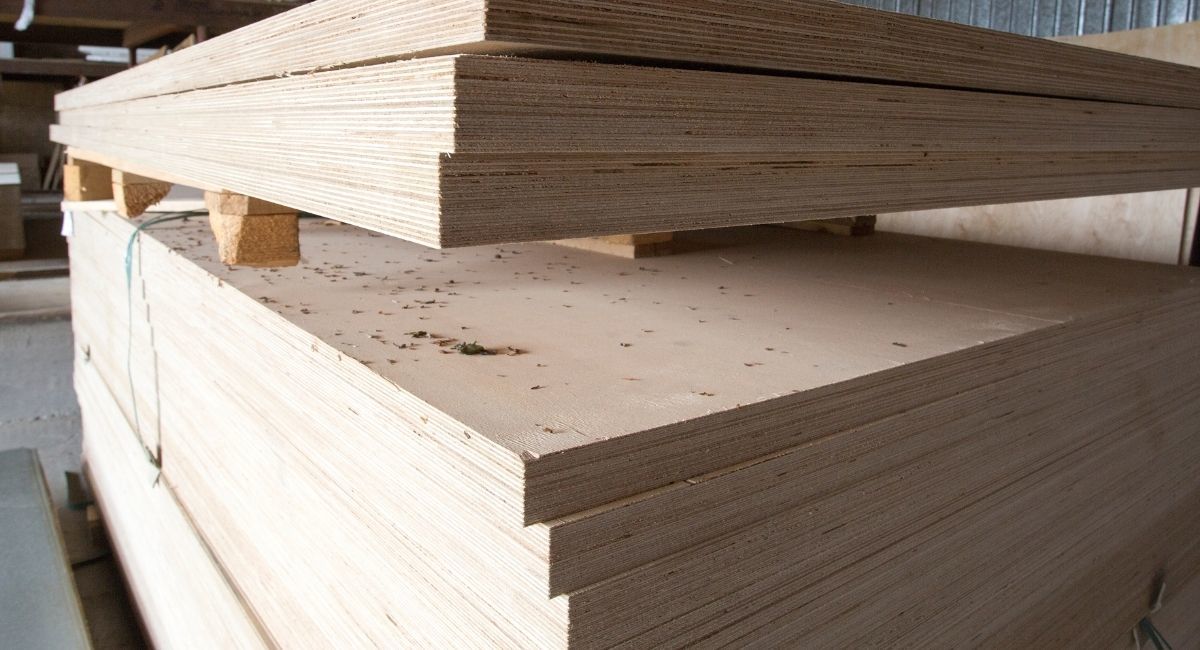 How Is Plywood Made?
Plywood is built of softwood or hardwood, and in most cases, a combination of the two. Hardwoods from maples, oaks, ash, and mahogany are mainly used. Softwood is obtained from trees such as cedar, pine, and redwood. In addition, composite plywood is created with a solid wood core and a wood coating on both sides.
To increase dependability and longevity, additional materials are added to the front and back, including fiber paper, cloth, plastic, and metal. These give plywood its desired qualities including moisture resistance, corrosion resistance, and abrasion resistance.
Marine Plywood
Although the term indicates that marine plywood is water-resistant, it is not. Marine plywood is a great choice to make boats and other related components. It is built of high-quality hardwood and is sealed with waterproof adhesive. Since it hasn't been chemically treated, it's very susceptible to water leaks.
When you pick better quality varieties, you will get durable, lightweight plywood.
This is commonly used in long-lasting outdoor furniture, making the finished product a better choice for usage in marine areas after being treated with a powerful protective coating.
Shuttering Plywood
Shuttering plywood is a thick hardwood with a smooth surface that covers both sides. It is commonly applied in building applications like cement formworks.
Shuttering plywood is so thick that it includes at least eight or nine sheets of densely packed inner boards, which are pressed together with the help of high-pressure machines at extremely high temperatures. The outcome is a plywood type that is durable and dense.
This process prepares the plywood for utilization as a ceiling, wall, pillar, drain, or roadway. Shuttering plywood is intended for heavily loaded applications that require bearing large loads such as those experienced during concrete pouring.
Uses of Plywood in Construction
Plywood is most commonly used in structural applications. Structural plywood is most typically used for beams and signboards. It is inherently resistant to stress and exposure to different elements.
Plywood can be found in boxes, baskets, interior constructions, and outdoor furniture. For wall and roof bracing, structural plywood is mostly used.
There are many varieties of plywood on the market, with A-grade being the most popular. It is not unusual for incredibly tough boards to resist continuous boiling without subsequently decreasing. For instance, marine plywood is produced using weatherproof and boil-proof glues.
B-bond type structural plywood is also very common. This reduces durability, yet the material is strong enough to be used in external door casings and concrete formwork.
C-grade plywood isn't sanded and is prone to have a few small flaws that need attention. C-plywood is utilized in applications where look and durability are less critical, like subfloors and garages.
D-grade plywood, which is un-sanded and guaranteed to contain faults that haven't been fixed, is at the very bottom end of the scale. D-grade plywood can be distinguished by visible discoloration and sanding flaws.
To save money, manufacturers tend to combine several types of plywood all together. The most common example is BC-grade, which is a combination of B-grade plywood on one side and C-grade plywood on the other.
What Is Plyboard?
Plyboard is made out of glued-together softwood strips that form the core. The softwood strips are coated on both sides with hardwood or software coating sheets. Under high temperature and pressure, the sheets are bonded to the softwood strips to make plyboard.
The size of the particles that make up the plyboard, the glue that keeps it together, and the density of the board all influence its quality. Because plyboard is produced from a variety of wood scraps, its quality can vary greatly.
Smaller particles improve the board's quality, density, and weight. Medium-density fiberboard is one of the best types of plyboard, but it can be quite heavy, making it difficult to hang big cabinets.
Plyboard is also simply fleeced or scratched, but if it is coated with wood veneer or laminate, this is less of a concern.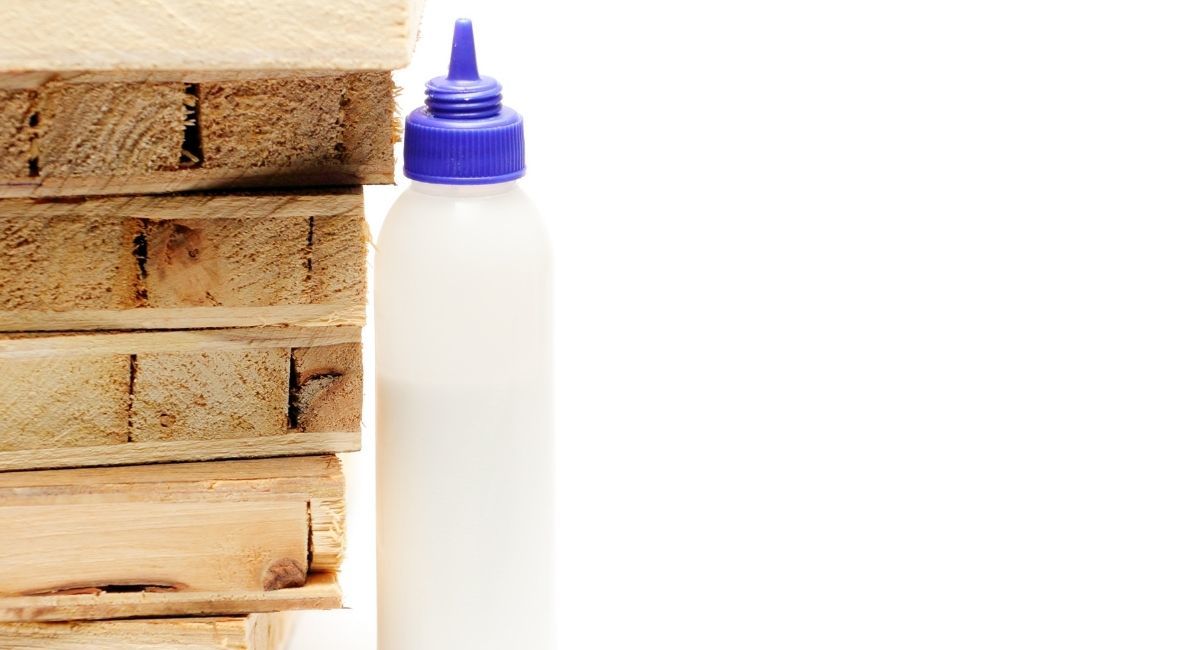 How Is Plyboard made?
Plyboard is made up of three layers, the first of which is a veneer sheet that covers both sides of the plyboard. Plyboards are usually manufactured in 5 layers, with two veneer sheets on each side for added rigidity and one veneer sheet sandwiched between the wood stripes. Plyboards come in a variety of widths and thicknesses.
Plyboard can be easily cut with standard woodworking equipment without the risk of splintering. It features little gaps that cannot be seen through the naked eye. Using hardwood strips instead of softwood strips will considerably improve its strength.
Uses of Plyboard in Construction
Considering the nature of the adhesives employed, plyboard is mostly utilized for interior applications. However, unlike chipboard, plyboard has better structural stability and strength.
It is best suited to applications with no secondary supports, such as doors, shelves, tables, paneling, partitions, or kitchen worktops.
Plyboard can also be used as a veneering base, however, the edges must be lipped with solid wood. After a moderate sanding, it can be painted, but the edges will still need lipping or filling and sanding.
Plyboard is useful for tall furniture pieces. It is less prone to bending than plywood. It should be utilized for wooden constructions that require longer lengths of wood.
Bookshelves, tables, benches, wardrobes, doors, and wall panels are examples of such projects.
Plywood Vs Plyboard: Strength
When compared to other materials, plywood has a longer lifespan and can produce high-quality items. However, plyboard is comprised of softwood strips, so it is weaker than plywood. You don't need to be concerned about utilizing plyboard for longer tables, shelves, and benches.
Plywood and plyboard are used for comparison purposes such as furniture, shelves, doors, and paneling. If you purchased a bookcase and it arrived in pieces, some of those components are most likely made of plywood or plyboard.
They are finished differently and are both used to cover bigger portions of furniture such as doors, shelves, paneling, and tables.
Plywood Vs Plyboard: Material
Plywood is a sheet material made of thin layers of wood cemented together using an adhesive. It is classified into several categories according to the wood used to construct it, including hardwood, softwood, alternative core, and poplar ply. Shuttering plywood and marine plywood are two popular forms of plywood.
Plyboard is composed of a core formed of hardwood strips or blocks that are sandwiched between two layers of plywood and cemented together under high pressure. Softwood is commonly used in plyboards.
Plywood Vs Plyboard: Characteristics
Plywood is less prone to water damage and is more resistant to cracking. It is consistent in length and width and may be lacquered, painted, veneered, and laminated with ease. Long pieces of plywood, on the other hand, tend to flex toward the center. When sliced, plywood will also splinter significantly.
Because plyboard is known to hold moisture, it is more prone to water damage. It's more rigid than plywood and less prone to bending. It is dimensionally stable and resistant to breaking.
Unlike plywood, it does not split when cut and is easier to work with. It's available in a variety of finishes, including plastic laminates, wood veneers, and so on. It is also paintable and polishable. Because its core is comprised of softwood, plyboard is lighter than plywood.
Plywood Vs Plyboard: Maintenance
Both plywood and plyboard are long-lasting and easy to clean. Unless you are using Marine Plywood, it is best not to expose any of them to much water.
Both materials require little maintenance.
Plywood Vs Plyboard: Surface
While plywood is normally stronger, plyboard surfaces are smoother. This is because the cross-grain surface that provides plywood its strength also prohibits finish materials like decorative laminates from being properly dispersed.
Although sandpaper may be used to smooth down plywood, it cannot equal the surface smoothness provided by particle boards.
Plyboard's smoother surface permits decorative laminates and other finish materials to make the end product seem more attractive.
Plywood Vs Plyboard: Screw-Holding Capacity
Plyboards are far better than plywood in terms of screw-holding capabilities. They can retain nails quite well and are hence utilized to make personalized furniture. They are also utilized as the core in flush doors, where screw holding capacity is critical.
Because of the cross-layered veneer design, the plywood's screw holding capacity is outstanding, though the hinges are difficult to remove.
Plywood Vs Plyboard: Flexibility
Paint, veneer, and laminate can all be applied to the plyboard. They're also available in laminated and veneered varieties.
Plywood is simple to paint, veneer, and laminate, and is also available in laminated form.
Plywood Vs Plyboard: Price
Despite all of the advantages that plywood has over plyboard, the latter is less expensive, and therefore more popular among furniture producers and homeowners.
Plyboard is often half the price of plywood or solid wood. Price appears to be one of the most important concerns when embarking on any project with engineered wood products.
Plywood Vs Plyboard: Resistivity
When working on a project that will be exposed to a significant quantity of moisture, it is advisable to utilize plywood rather than plyboard.
While normal plywood isn't completely watertight, plyboards suffer worse since they swell and expand with moisture.
When this happens, plyboards lose the majority of their strength. Plyboards that are swollen with moisture become heavier, and this increases safety risks.
Some Advantages of Plywood
Plywood has come a long way ever since its appearance in the early twentieth century. For so many years, plywood has been seen as just a substitute for real wood. Today, plywood is the preferred building material for many builders and homeowners.
Here are some of the significant advantages:
Appearance
In terms of aesthetic appearance, plywood seems to be genuine wood because it is generally covered with natural wood. A strong veneer would make it look much better.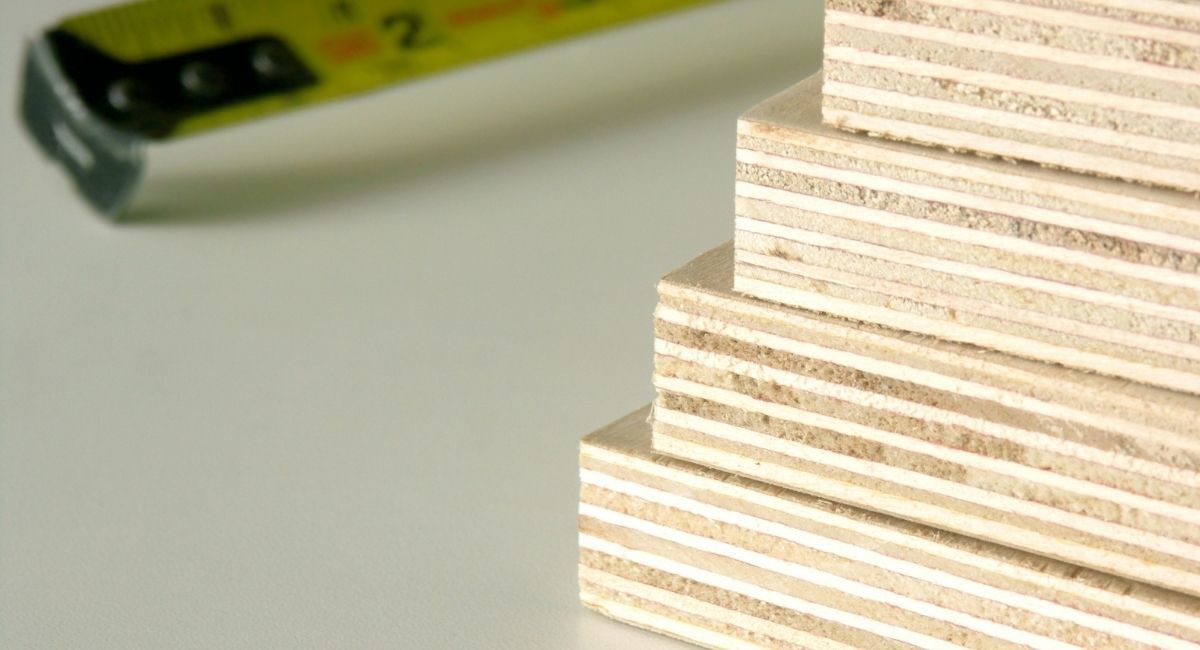 Durability
Plywood has consistent strength regardless of direction. This, along with the use of high-quality veneers and adhesives, makes plywood very resistant to sharp blows and other forms of harm.
It is an extremely durable engineered wood product.
Strength
Plywood is considerably stronger. Whatever weaknesses genuine wood has in terms of strength, plywood has practically eliminated them all.
Because of the structure of plywood, its strength is evenly distributed, whereas solid wood is stronger along the grain.
When veneers and high phenolic adhesives are placed on plywood, it becomes substantially stronger.
Lightweight
Another great advantage of plywood is its light weight. A single piece of solid wood would not be large enough for you to construct furniture. Standard plywood sheets come in huge proportions.
Wood products of such scale can surely be used for a variety of purposes.
Eco-Friendly
Plywood is one of the most eco-friendly items ever made. It is made from wood, but it takes less wood to make a usable sheet than actual wood items.
As a result, more timber is saved, making plywood a more eco-friendly product. This is critical in light of the current ecosystem situation and global environmental issues.
High Coverage
Plywood is present in huge sizes and has a square foot surface advantage over solid wood.
A single sheet of standard plywood would be adequate to cover a certain space. There will be no spaces or unequal ends, and waste will be minimized.
Major Similarities Between Plywood and Plyboard
Both plywood and plyboard come in panels and are widely accessible at lumber and home improvement stores. You can use either for interior design tasks like furniture and cabinetry.
However, because they are not malleable, they cannot be utilized for applications that require a curved edge, or that require routing to produce grooves. Plywood and plyboard are only appropriate for flat surfaces such as cabinet doors or tabletops.
If you desire a wood-finish effect for your project, you may prime and paint them or apply a veneer laminate to the surface. Both may be sawed and sliced using conventional instruments like a circular saw or jigsaw.
They also respond nicely to adhesives such as contact cement and liquid nail treatments.
Major Differences Between Plywood and Plyboard
A plywood panel shows the grain features of the wood, but a plyboard panel does not. As a result, if you use a plyboard and want the grain to show, you must add a veneer laminate sheet to one or both sides of the panel.
Because plywood has a smooth surface, it does not require sanding. If you want to prevent sanding, use A-grade plywood on the side of the panel that will be visible.
There is no grading on the plyboard!
Composition
Plywood is a sheet material comprised of thin layers of wood glued together. We can define ply as a multilayer of timber Veneer that has been adhered layer by layer.
There are various compositions based on the wood used to create it, including hardwood, softwood, alternative core, and poplar. Shuttering plywood and marine plywood are two well-known types of plywood.
Plyboard is made by stacking wooden blocks that have been veneered. It is constructed out of a center formed of hardwood strips that are positioned edge to edge between two layers of plywood that are then glued together under great pressure.
Uses
Different types of plywood are best suited for specific applications. Commercial Shuttering Plywood is used for Carcass and most interior design work such as TV units, cupboards, closets, and so on. It is rather hefty. Marine plywood is used in areas that are susceptible to moisture, for example, the restroom and the kitchen.

When building furniture, plyboard is usually preferred over long pieces of wooden sheets because it is firmer and less prone to bending.
Plyboard is commonly used for structures, long bookshelves, tables and chairs, single and twofold beds, settees, and long divider boards. It is lightweight and excelled to work with both interior and exterior doors.
Resistance
Plywood is less susceptible to water damage and is not prone to cracking. It is homogeneous throughout its length and breadth, and it may be lacquered, painted, veneered, and layered easily. Long pieces of plywood, in general, tend to twist in the center. When sliced, plywood will also chip severely.
Plyboard is particularly vulnerable to water damage since it is known to retain moisture. It is more rigid than plywood and less prone to bowing. It is also more stable and resistant to splitting. It does not require any cutting and is not at all difficult to deal with.
It is available in a variety of finishes, such as plastic coverings, or wood facades. It, too, can be painted and cleaned. Because the center is composed of softwood, the plyboard is lighter than the plywood.
Conclusion
Kitchen cabinets that are opened and closed often throughout the day require a stronger material, so if strength is an important aspect of your project, plywood is the material to choose.
Long projects require plyboard instead of plywood because plyboard does not sink or droop in the center the same way as plywood. Just keep plyboard things indoors, because they are not water-resistant.
An outdoor table can be built of plywood, while an inside table can be made of plyboard!
Plywood is made of hardwood, whereas plyboard is built out of a softwood core. For this reason, plywood outperforms plyboard in terms of strength and durability.
Last Updated on April 30, 2022 by Tom Bradly