5 Best Wood Burning Tools & Pyrography Pen Kits of 2023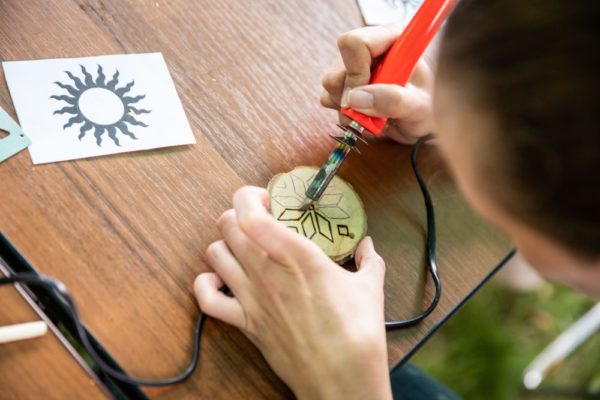 Pyrography is an art of the ages. The simple wood decoration relies on heated metal tools to achieve sketches and tones of varying finesse. The art of woodburning requires attention to detail as well as dependable tools; anybody that practices the craft would concur.
The biggest challenge is finding not only the right tool for precision and accuracy but also a pyrography pen kit that's comfortable to work with for longer periods of time.
Walnut Hollow Creative Versa Tool with Variable Temperature Control...
Dremel 2000-01 VersaTip Precision Butane Torch Portable Micro Torch...
Razertip Dual Burner with Large Skew Pen and one HD cord
TRUArt Stage 1 Wood and Leather Pyrography Pen - Best Woodburning and...
Darice Woodburning Creativity Set
Walnut Hollow Creative Versa Tool with Variable Temperature Control...
Dremel 2000-01 VersaTip Precision Butane Torch Portable Micro Torch...
Razertip Dual Burner with Large Skew Pen and one HD cord
TRUArt Stage 1 Wood and Leather Pyrography Pen - Best Woodburning and...
Darice Woodburning Creativity Set
Last update on 2023-09-28 / Affiliate links / Images from Amazon Product Advertising API
Like most other wood burners, I didn't put enough thought into my first pyrography pen kit. I was yet to decide whether woodburning would be my cup of tea. Having to switch between tips and wait for heating and cooling in between was the most frustrating part of it.
As for the craft, it was a worthwhile hobby with the potential to supplement my woodcarving business. I knew I had to find the best pyrography pen kit.
Even for beginners, your woodburning gizmo could be the determining factor as to whether you pursue the craft or quit it altogether. As you graduate to professional-looking designs and turn the hobby into a cash stream, you will want a kit for efficiency, accuracy, and comfort.
Here are some of the buying lessons I learned through the difficult road that created a master wood burner out of me.
How to Buy the Best Wood Burning Tools & Pyrography Pen Kits
There is an endless array of products out there … enough to throw anyone into confusion. You have to know what you are looking for, and online research is where to start.
Performance
As stated earlier, the right pyrography pen should augment your performance. You should be able to work much faster without having to wait long for the pen point to heat up when starting or cool down when changing tips.
Watch out for marketers that try to convince you to go for tools with a higher power. The pens will heat up fast, that's guaranteed, but you risk burning the material you are working with. The ideal pen strikes a balance between heating and cooling.
Heat control
I would recommend pens with variable temperatures so you can experiment with different types of wood and other materials. You will also benefit from increased versatility with your design strokes.
Pyrography pens with variable temperatures often have finer tips that can help you achieve precise details. The handles are much smaller, and the heating and cooling time is shorter.
Accuracy
The ergonomics of the pen you choose significantly determine the outcome of your creations. The right pen comes close to the working surface so you can achieve detailed brush strokes. The ideal pyrography pen kit would also come with different tips to afford you the needed flexibility when working with bolder and finer lines.
Comfort
How is the grip? Is it something you can hold for hours on end without your fingers feeling fatigued or getting all trembly? Unlike other woodworking endeavors, pyrography is a time-intensive art. Comfort should, therefore, be amongst your top priorities when buying woodburning kits. Test to get a feel of it before whipping out your wallet.
Tips
There are woodburning tools with fixed tips, designed for faster heating and achieving design consistency. Others with polished tips will help you attain more refined details on your project. Non-polished tips are handiest when making rough textures and etching.
The long and short of it is that different kinds of tips serve unique purposes. The best pyrography pen kit should have interchangeable tips so you can fully exercise your creativity. Switching between tips on the go can make your artistic pursuits even more compelling.
Cost
You can even find a $20 woodburning tool for beginners, yet you can also find kits that cost as much as $200 for professionals. Quality and price go hand in hand. Typically, cheap pyrography tools end up offering mediocre performance when it comes to heating and cooling speed. They are less accurate and less versatile.
On the other hand, expensive tools are built for quality. They will serve you longer, and they come with advanced features to help you create masterpieces.
Accessories
Some woodburning tool kits come with stencils, colored pencils, and instruction booklets to help you achieve perfection in this undertaking. For beginners, instructional booklets may help you better take care of your pyrography pen and tips for durability and top performance.
Heat protection
Wood burning occurs at between 750 to 1050 degrees Fahrenheit. When you plug the device in, the tip gets extremely hot. The right woodburning equipment should be designed with enough insulation material on the grip handle. They should also come with a stand to rest the pen on when not in use, so you don't accidentally burn your workpiece or worktable.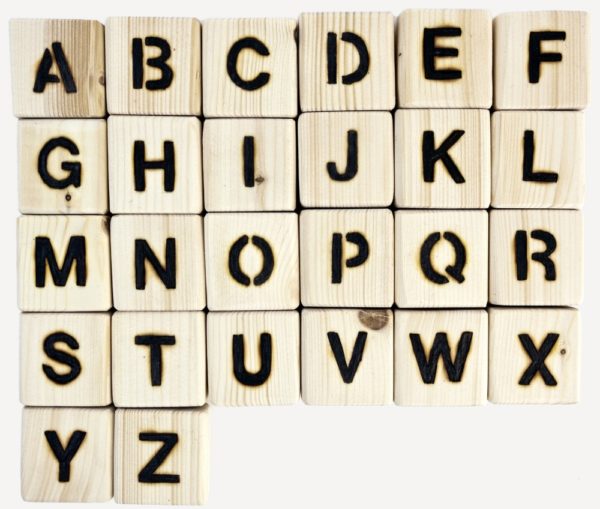 The Best Wood Burning Tools & Pyrography Pens Kits in the Market
Walnut Hollow Creative Versa Tool with Variable Temperature Control...
Wood burning tool with variable temperature control and 11 points: Cone Point; Shading Point; Universal Point; Mini Universal Point; Tapered Point; Calligraphy Point; Hot Knife Point; Soldering Point;...
Tool features a comfort grip for extended use and a stand to protect your worksurface from heat
Includes storage case with lead-free solder for use with the soldering point and complete instructions
Last update on 2023-09-28 / Affiliate links / Images from Amazon Product Advertising API
Editor's Comments
For a beginner in pyrography, Walnut Hollow has some of the features that you might find worthwhile, without busting your budget. Its variable temperature control might allow you some desirable flexibility when working with both hardwood and softwood.
The woodburning tool flaunts an ergonomic design; you should find its grip handle ideal for long periods of use. The heat shield is also helpful for protecting your hand as you work.
The Walnut Hollow Creative Versa woodburning tool comes with interchangeable pen tips. This will give you versatility, depending on the type of art you want to imprint on your workpiece.
You can use the pen not just for woodburning but for stamping, carving, and soldering as well, according to the manufacturers. The Walnut Hollow Creative Versa tool can supposedly be used on other materials, including leather, plastic, and cork.
The other remarkable thing here, in my opinion, is that the pen kit comes with a tool stand. You can rest your pen on it between working sessions so that you don't inadvertently damage your furniture.
Pros
Versatile temperature controls for your needs
An included tool stand
An ergonomic grip with heat protection
Multiple point heads for different types of wood art
Cons
Short power cord
The tip loses heat in between strokes

---
Dremel 2000-01 VersaTip Precision Butane Torch Portable Micro Torch...
Cordless butane soldering torch ideal for wood burning, pyrography, soldering, shrinking, cutting, heating, and other hobby & craft projects
Integrated ignition trigger with safety lock for easy start up, no independent ignition tool required. Safety lock prevents accidental ignition
Variable temperature control for precise control. Allows you to adjust the temperature and size of the flame. Operating temperatures of 1022° F - 2192° F
Last update on 2023-09-28 / Affiliate links / Images from Amazon Product Advertising API
Editor's Comments
The Dremel 2000 Versa woodburning kit comes with 14 pieces. You may be able to accomplish any project with this tool kit, from burning to shrinking, soldering, heating, and cutting, given its five different tip choices.
The Dremel soldering torch has variable temperature; you can choose the right heat needed for your kind of project or wood type. Making gradients requires less heat than basic outlines, for instance, while hardwoods need more heat than softer woods.
You might find its temperature control to be more useful in these scenarios compared to the Walnut Hollow wood-burning tool.
The self-ignition feature is for effortless starting, allowing you hands-free operation. There is also a safety lock feature that's subjectively a thoughtful inclusion for heat protection.
Whereas the previous entry came with a tool stand, this model features a protective cap for sealing the tips after use so you don't accidentally burn yourself. There is also a storage case for the components for your convenience.
Pros
It is versatile for working on different projects and materials
The self-ignition trigger makes your work easier
Variable temperature for your various projects
Cons
No tool stand
Butane refills are costly

---
Razertip Dual Burner with Large Skew Pen and one HD cord
10 amp output provides the fastest tip-heat recovery in the industry
ideal wide-range temperature control: won't scorch wood at "1" through to "red-hot" at 10
super-flexible adapter cords (in standard or heavy-duty) will accept most any brand of pen
Last update on 2023-09-28 / Affiliate links / Images from Amazon Product Advertising API
Editor's Comments
This Razertip model has versatile temperature controls, giving you the flexibility needed for different types of wood-burning artistry, including soldering and cutting. The Razertip Dual Burner could be the right tool for professionals, given its advanced features.
For starters, the woodburning tool plugs into two burners at once. You can interplay between the burners by simply touching the switch. There is a moment of downtime when switching from one heater to the other, but the manufacturer assures that it's just a few seconds.
Given that the tips heat faster than other models in this review, you may be able to change them seamlessly without creating inconsistencies in your burning. For your multi-layered and encompassing work, the temperature control in this model has been refined with precise markings from 1 to 10.
The model comes with numerous pens and tip combinations, which you might find extremely useful for different types of pyrography. I would choose the Razertip Dual Burner over the others because it is readily compatible with additional tips, including the DIY variety—a boon for advanced pyrography, methinks.
Pros
It's feature-packed and versatile for advanced designers
Expeditious and accurate temperature change
Compatible with an endless range of tips
Cools down fast
Cons
No heat protection for your fingers
The tips tend to overheat when working with larger designs

---
TRUArt Stage 1 Wood and Leather Pyrography Pen - Best Woodburning and...
We fully understand the processes involved in woodburning including the effect high heat has on brass. As brass softens because of the heat, excessive pressure causes it to bend and eventually...
For US/Canada/Mexcio - 110V ONLY. Using with any other voltage voids the product warranty. This 30W pen heats quickly and has excellent heat retention. Use 30W for woodburning and 15W for leather...
TRUArt Superior-quality pen features a stainless steel barrel integrated with heat and impact resistant rubber. The lightweight pen is easy to handle. Makes it perfect for precise results. You will...
Last update on 2023-09-28 / Affiliate links / Images from Amazon Product Advertising API
Editor's Comments
TRUArt takes pyrography a notch higher, one might say, with its sturdily and ergonomically designed pen, tips, and stamps. The user-friendly pen design could enable you to work for longer and more precisely than the previously reviewed models.
If your project requires the use of multiple tips, a slow-heating woodburning tool could throw a monkey wrench into your design process. With TRUArt, you get faster tip changes, according to the manufacturers.
There are 20 tips for your artistic discretion. Additionally, an included stencil makes it possible to create lettering without having to design the shapes yourself. You can maximize the use of your time on precision and detailed carving or soldering.
Unlike the Razertip Dual Burner, TRUArt can be ideal for both beginners and advanced wood burners. The latter comes with a user manual with tips on how to optimize the performance of the tips, extend their life, and work safely.
You just might be able to create professional-looking jobs without having to invest in the time that pyrography often demands. The TRUArt kit is made for both wood and leather.
Pros
It heats quickly
Digital heat control
Quick tip changes
Ideal for precision; close distance between your hand and the tip
Cons
Tips are of average quality and durability

---
Sale
Last update on 2023-09-28 / Affiliate links / Images from Amazon Product Advertising API
Editor's Comments
The Darice kit features four tips for your different kinds of wood burning projects. Given its affordability, this wood burning kit could be ideal for beginners. It has a single temperature setting that might not be ideal for professional pyrography, but for beginners, it sets the groundwork for gaining experience.
Compared to the other models in this review, the Darice woodburning kit will likely serve you the briefest amount of time. I barely got a year out of my Darice kit; it's not ideal for frequent use. When used for long durations, the included tips tend to warp under the heat.
It's not all red flags with the Darice kit, though. Part of the reason it appears on this list is its performance. The pen points heat up quickly, which is what every wood burner would like to hear. You may be able to start your projects much faster with this model compared to the other reviewed kits.
As long as you are using a metal tip for the design, your work will proceed seamlessly and with accuracy. But if you have to change between tips, the points take too long to cool down.
Pros
Comes with four tips
Fairly priced
Faster heating
Cons
Single temperature setting
Tips susceptible to overheating and damage

---
The best pick
The Razertip Dual Woodburning Pen stands out as the top choice in this review. This pyrography pen is made for versatility and accuracy when it comes to temperature control and range of materials.
The pyrography pen plugs into two burners at the same time, allowing for flexibility and consistency for those large design projects. The manufacturers assure that the switch up time is fast, and the tips heat up in just a few seconds.
This woodburning kit is built for more durability compared to the others in the review. Working with it, you will have several pens and tip combinations to perfect your craft. It's ideal for efficiency and precision.
Last Updated on February 12, 2020 by Tom Bradly