5 Best Strap Wrenches of 2023 – Review & Buying Guide
Did you know that a wrench was one of the first items man took to the moon? Neil Armstrong knows all about it. Well, back here on earth, strap wrenches can be super functional in places where the emergency wrench can't fit, such as in small workspaces.
Strap wrenches are also useful when you want to have gripping power without scratching the surface of the item being turned or pulled. Without further ado, let's dive into the five best strap wrenches of the year and how to bag the best deal.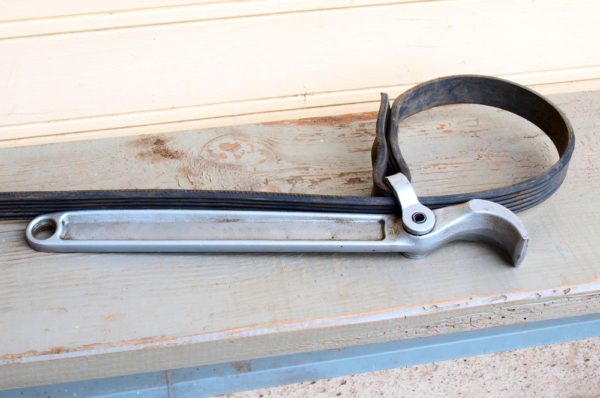 Best Strap Wrench Buying Guide
I can say without a doubt that plumbing is a nightmare without the right tools. I have found strap wrenches helpful appliances in almost everything having to do with repair jobs and pipes, especially those in hard-to-reach places. They keep fixtures in position, firm and steady, without bursting or scuffing anything with too much pressure.
The uses of these wrenches are diverse, however, and transcend the plumbing trade. They are helpful in the kitchen, in engine overhauls, and pretty much anything that needs holding, tightening, or twisting. Here are some of the tips I considered when buying my strap wrench.
A longer strap delivers the best functionality
How long do you want the strap to be? For me, strap length is the first consideration on these devices, given the different circumferences of the pipes I have to work with. Your decision should be guided by the nature of your job.
I have learned, over time, that longer strap lengths are the best for diverse functionality.
For strap material, go for rubber or nylon
My job is a little risky. The smelliest of stuff (that is possibly dangerous to one's health) flows in the pipes I handle. The strap wrench needs to be strong enough to hold pipes in place, or that grossness could come spewing out. I have had some straps snap on me in the middle of the job. It was nasty.
There are many strap materials, including rubber, nylon, and synthetics. Rubber is stronger than all the other strap materials. Beware, though, that its coefficient for friction is a little higher than nylon. You might, therefore, want to work with the latter when dealing with glass or polished surfaces where you cannot afford to have marks or scuffing.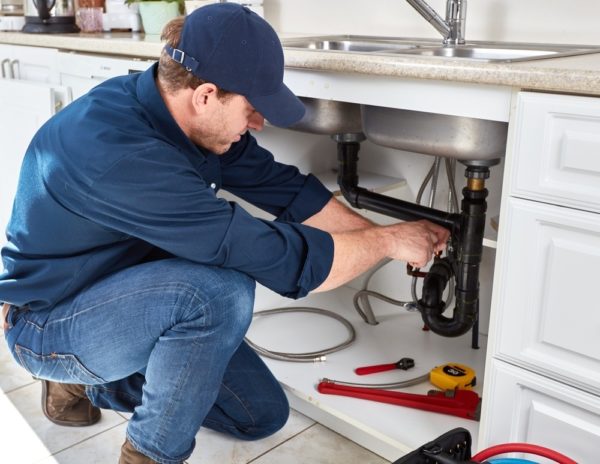 Handle must be longer
One of the reasons why you are considering the purchase of a strap wrench is so that you can grip or screw and unscrew things in hard-to-reach places. A longer handle is what will enable you to do that with ease.
Still, when it comes to handles, you'll want to consider a design that is friendly on your hands. A comfortable grip will help you work all day without blisters, cramps, and curse words. Some brands take the time to make user-friendly strap wrenches. A little research is all you need to find these models.
Keep in mind that a small handle has its uses too. Strap wrenches with small handles are ideal when working in tight spaces. They can fit into corners and help you fix anything with ease. They work well with small-diameter straps for uses in non-professional settings.
The handle materials must be sturdy
In the middle of a busy workday, too many tools get dropped haphazardly. Sometimes the job needs more force, and the strap wrench has to support heavy weights without breaking. In all these scenarios, you would benefit more from a metallic handle.
Metallic handles are heavy-duty steel or aluminum alloys. They can withstand all forms of abuse and stress in the field. However, some models use plastic handles. Typically these are the short-handled and small-strapped wrenches meant for use at home in DIY activities.
The Best Strap Wrenches of the Year
BOA BO13010 Constrictor Aluminum Strap Wrench with 12" Body and 39"...

RUBBER STRAP: grips, opens, tightens and unscrews to almost any shape
VERSATILE: can be used on glass, plastic, wood, chrome and any other sensitive surfaces without any damage to the surface
INDUSTRIAL STRENGTH: rubber strap has a breaking strain in excess of 2000-lbs of pressure and can tighten around almost any shape

Last update on 2023-02-02 / Affiliate links / Images from Amazon Product Advertising API

Editor's Comments
This product's "specs" speak of a versatile design that enables you to grip, open, unscrew, and tighten items of all shapes. I definitely appreciate this assurance of usability in various applications, from the mechanic in a garage to a plumber to a DIY enthusiast doing projects around the house.
The BOA Constrictor has a long strap configured on and through a metallic handle. The maximum grip diameter is 10 inches, and the strap is 36 inches long. That, for me, does the trick when working with pipes in plumbing applications. I get a lot done without a secondary tightening device.
Now, you might be pleased to know that the strap on this model is made of soft yet sturdy rubber material. The branding team makes that clear in the description. What that means for me is the functionality of what a genuine strap wrench should have – power without friction.
The strap material is supposed to deliver a force of 2,000 lbs of pressure and withstand the same without breaking. The metallic part is a heavy-duty aluminum alloy. In short, you should be able to easily get many years of service from this strap wrench.
A friend I work with has used this tool to hold and remove a crankshaft. When I saw him working with it, I was worried the pulley would rotate as he manipulated things without help. But no, this strap wrench held everything steady as he loosened the center bolt.
While all praise goes to the designers for sturdy and intuitive features, be warned that the strap may not be as strong as advertised. It's made of rubber material that feels a little fragile.
Pros
Can also work well on a tight jar lid
Big, gripping diameter
Sturdily built
Cons
Cheap quality rubber strap

---
Titan 21315 12-Inch Strap Wrench, 12" Handle

Overall length: 12-Inches strap width: 1.05-Inches strap length: 34-Inches
Tube capacity: 9-Inches pipe capacity: 2-Inches
Works in tight confined areas and is ideal for use on any polished pipe and can be used on plastic or metal pipes, fittings, filters, shafts, and irregular shapes

Last update on 2023-02-02 / Affiliate links / Images from Amazon Product Advertising API

Editor's Comments
At first glance, you can quickly tell that this device is meant for use in tight spaces. Unlike our first contender, what you get here is an overall strap length of 34 inches and a maximum gripping capacity of 9 inches.
As it turns out, the company made this strap wrench for specific use in smaller applications such as opening jars. It can supposedly work even on small jars because the minimum grip capacity is 2 inches.
I have been told it works just fine on car parts, including aluminum filter casings. From the product specs, I like the fact that the design remains super lightweight with an I-Beam aluminum handle. I believe that should make maneuverability an effortless task.
Unlike the BOA Constrictor, the Titan 21315 12″ Strap Wrench uses a 2-ply polypropylene strap that is 1.05 inches wide. This design, I believe, could help to reduce the risk of marks and scratches to your polished surfaces.
A little research shows that polypropylene possesses high flexural strength with a low "coefficient of friction." Before we get your head spinning, that simply means fewer chances of damage to your appliance no matter how tight you grip or twist. And another thing: the material is chemical resistant. That's one more in the basket for durability.
Be warned, though, that the polypropylene strap could be more slippery than rubber. And the high flexural strength could be a drawback when the strap stretches too much instead of gripping.
Pros
Meant for use in small spaces
Polypropylene material is sturdy and smooth
Lightweight handle boosts usability

---
Sale

OTC 7206 Multi-Purpose Strap Wrench

OTC's multi-purpose, heavy-duty strap wrench is a must have tool for every shop or garage; use on engine, transmission, and drive pulleys up to 16 inches
53 inch long nylon strap won't mar precision surfaces of shafts, pulleys, or other components
Special head design self-tightens the strap as force is applied

Last update on 2023-02-02 / Affiliate links / Images from Amazon Product Advertising API

Editor's Comments
I first noticed that, unlike the other items in this review, this is a complete wrench with a strap. You could detach the strap and use the wrench in mechanical applications. Diverse versatility is the name of the game, dear friend. (But that's just what I think.)
The manufacturers, in the product specs, promise that the head design on this product self-tightens the strap when you apply force. That may mean that you will need less physical strength to hold, tighten, or loosen your applications.
About the strap, it's nylon, and it's 53 inches long. Nylon has a low coefficient of friction, so I wouldn't be wary of anything even when dealing with glass surfaces. Unlike rubber, though, nylon is more prone to breakage, so keep that in mind.
The 53-inch length of the strap means that you could do more with it—use it on pipes and similar applications of varying widths. You can get up to 16 inches of gripping diameter out of it.
I also like that they use a lightweight, long 12-inch handle. This design could very well be what turns your next big filter job into a less strenuous task.
Pros
Lightweight and long handle for easier usability
Long strap makes it possible to use it on bigger pipes and canister filters
Nylon materials have a low friction
Cons
Nylon has low tensile strength – it could snap in high-force applications

---
HORUSDY 2-Piece Strap Wrench Plumbing, Grip Wrench, Oil Filter Wrench...

Made of high quality rubber material, can protecting surfaces from scuffs and scrapes, strong and durable to use.
Flexible strap fits any shape, loosen them, tighten them or hold them without surface damage.
With comfortable handle and rubberized no-slip grip,which can ensures you have a firm grip at any time and use with ease.

Last update on 2023-02-02 / Affiliate links / Images from Amazon Product Advertising API

Editor's Comments
I would recommend this for small applications like opening jars and twisting handles. The two-piece wrench strap is what you would call a "compact design," making it ideal for use in small spaces.
Both of the wrench pieces feature what the manufacturer positions as "high-quality rubber material" that should keep your surfaces safe from scratches. Indeed, rubber is soft enough to shield your applications from scuffs and scrapes when working with these wrenches.
Be warned, however, that the level of grip is not entirely reliable. I had the privilege of testing out these wrenches. I tried to use them on an oil filter, but the grip just wasn't sufficient. The rubber strap feels slippery and could have used a little grooving or a similar design to improve tightening capabilities.
What I can tell you, though, is that my wife loved this product's versatility in the kitchen. Now she can open stuck jar lids without shouting out for my help.
Beware, though, that unlike the earlier reviewed strap wrenches, the handles are shorter with this product. Although that qualifies them for use in small spaces, you might be in for an awkward experience working on a huge pipe with these wrenches.
Pros
Best in tight spaces
Versatile for small jobs
Rubber strap leaves no marks
Cons
Cheap rubber material could break

---
Last update on 2023-02-02 / Affiliate links / Images from Amazon Product Advertising API

Editor's Comments
This model has a design similar to the OTC 7206 Multi-Purpose Strap Wrench reviewed earlier. You may be able to get several uses from this product due to the way the head and handle are designed, with or without the strap.
But we are here because of the straps, too. Straight off, the RIDGID Model 5 uses what they have described as a heavy-duty nylon strap. You get a 29-inch strap length, 7-inch grip diameter that may prove useful in various work environments.
The advantages and disadvantages of nylon straps, as explored earlier, apply here. There is a limit to the force that the straps can take. Too bad the manufacturers didn't think to include a maximum force/pressure recommendation.
Be that as it may, the RIDGID Model 5 could serve you well, given its extra-long 18-inch handle. This is the longest handle in the review, and it can significantly make your work easier. You won't need to be Luke Cage to wrench the impeller off your pool pump shaft.
The one major drawback here, I believe, is the inability to work in small spaces. But I have learned that's something you have to live with when you go for bigger strap wrenches.
Pros
Sturdy and powerful
Multipurpose design
Built for heavy applications
Cons
Nylon strap could snap if you keep pushing it

---
The Best Pick
The OTC 7206 Multipurpose Strap Wrench may have some flaws here and there, but for now, it's the most remarkable strap wrench on the market. One of its superior features includes a multipurpose head design that would be helpful in several applications with or without the strap.
The device uses a 53-inch nylon strap, giving you enough gripping length for bigger pipes and filters. The handle head is designed in a way that will self-tighten when you apply a little force on the strap. This will saves both your time and your strength in the field.
The nylon strap is soft and frictionless, making it ideal for glass and other polished surfaces. It is also sturdily built for performance and durability. These are some of the reasons why the OTC 7206 Multipurpose Strap Wrench is our most recommendable strap wrench of the year.
Last Updated on July 9, 2020 by Tom Bradly