5 Best Jointer Planer Combos of 2023 – Review & Buying Guide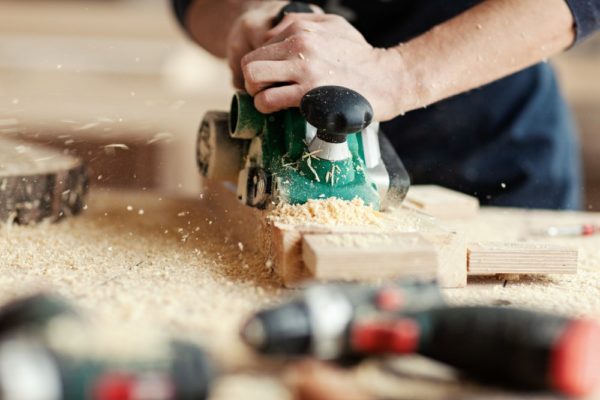 Woodworking as a hobby or commercial endeavor cannot be successful without some essential power tools. Jointers help to smoothen out the edges of your wood before you join them together. Planers help to control the thickness of the various components of your project.
By going for a jointer planer, you save greatly on costs as opposed to buying a jointer and a planer separately. This review looks at the five best jointer planer combos on the market this year to help you reduce costs and optimize the efficiency of your operation.
Grizzly G0634Z Planer/Jointer with Spiral Cutter head, 12"
RIKON Power Tools 25-210H 12-Inch Planer/Jointer with Helical Head
JET JJP-12, 12-Inch Planer/Jointer, HSS Knives, 3HP, 1Ph 230V (708475)
Rikon 25-010 Planer/Jointer, 10-Inch
Grizzly G0634Z Planer/Jointer with Spiral Cutter head, 12"
RIKON Power Tools 25-210H 12-Inch Planer/Jointer with Helical Head
JET JJP-12, 12-Inch Planer/Jointer, HSS Knives, 3HP, 1Ph 230V (708475)
Rikon 25-010 Planer/Jointer, 10-Inch
Last update on 2023-09-29 / Affiliate links / Images from Amazon Product Advertising API
I own a woodworking shop myself, handed down from my father. From a young age, I was taught the art of using simple tools to make perfect creations, but I realized that adopting the latest technology was the only solution for me to keep the shop going.
Devices like jointer planers have revolutionized my carpentry, made my operations accurate and fast, and kept my businesses afloat. Woodworking, with the right tools, becomes not only profitable but also enjoyable and inspiring.
So, what should shop owners look for when buying a jointer planer combo?
Power
The motor horsepower determines the strength and efficiency of your jointing or planing task. On average, a 3HP engine is an ideal choice for both DIY workers and professionals. You can find jointer planer combos with more powerful engines, but then you'll need to consider the price factor.
On the other hand, anything under 1HP will just not be sufficient for any operation; you may spend the whole day resurfacing your lumber but still get an unsatisfactory finish.
Dust shroud
Dust collection is one of the basic requirements for any woodworking power tool. If your jointer planer combo comes with no dust tool, you will have a hard time cleaning it yourself. The best models come with dust ports where you can attach a standard shop vac.
Bed size
If you often work with small workpieces, go for a model of not more than 8 inches in bed width. They are cheaper. But for woodworkers dealing with larger workpieces, you would obviously choose a larger jointer planer combo.
Depth of cut
The depth of cut indicates how efficiently you can work with a machine. However, this doesn't mean that you should always go for a tool with greater depths of cut. Many thin cuts are better than one deep one if you are after finesse.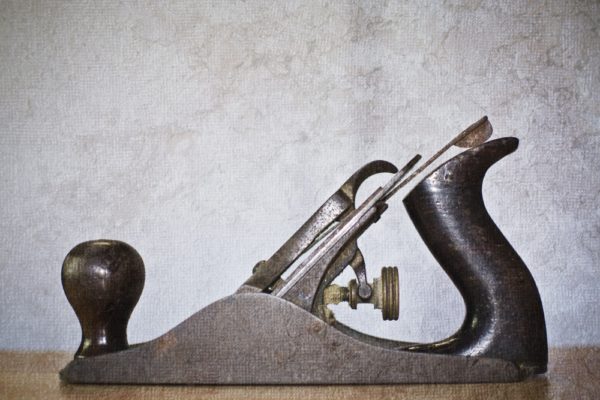 Stand types
Some jointer planers come with cabinet stands as the base, offering reliable support for the work surface and extra storage space for your accessories. In other cases, the inside of the cabinet is inaccessible. These stands are preferable if you are going to be working with heavy workpieces.
Open stands feature legs like a standard table. Such models often come cheaper because fewer materials are used in their construction. On the other hand, some units are fold-down models, meaning that they can be used on a bench; these are the cheapest joiner planers.
Changeover
Jointer planers can only function as either a jointer or a planer at any given time. The transition between these two modes should be a stress-free and quick undertaking.
Some models come with quick-release tools for that while others may require you to take disassemble parts of the contraption and set it up anew. A smooth changeover is always helpful.
Safety features
The best jointer planers will come with safety controls. These include an on/off switch that prevents automatic restarts of the machine if the power goes off and comes back. Other jointer planer safety features to look for include an adequately secured, fastened, and balanced cutter head, and kickback protection on the feeder roller system.
The 5 Best Jointer Planer Combos
Grizzly G0634Z Planer/Jointer with Spiral Cutter head, 12"

This heavy-duty combination machine joints and planes using the same 12-inch cutter head
Jointer table size: 14-inch x 59-1/2-inch; fence: 5-7/8-Inch x 39-3/8-Inch
Carbide insert spiral cutter head; cutter head diameter: 3-1/8-Inch; cutter head speed: 5034 RPM

Last update on 2023-09-29 / Affiliate links / Images from Amazon Product Advertising API

Editor's Comments
Starting off our jointer combo hotlist for 2020 is the Grizzly G0634Z. The power tool runs on a 5-HP motor that yields 25 rotations per minute. This engine strength is considerably powerful, in my opinion, for someone after speed in resurfacing processes.
Just so the dust doesn't get to you, the manufacturers have included a four-inch dust port to this unit. This dust collection system is a thoughtful inclusion; it makes the cleanup job an effortless undertaking.
The combo features all the expected components including a sizeable jointer table measuring 14″ x 59-1/2″, and a fence with the dimensions of 5-7/8″ x 39-3/8″. The bevel jointing ranges from 0° to 45. The floor-to-table height of 35-1/2″ means that users should be able to work comfortably without excessively bending.
A quick-release feature is included on the fence. This makes it easier to convert the unit into one unique model.
The carbide spiral cutter head that comes with the jointer planer is built for durability. The cutter head, with a speed of 5034 RPM and a diameter of 3-1/8″, achieves a planer cutting depth of 1/8″ and a cutting height of 8″. The feed rate speed is 22 feet per minute.
Pros
Features a dust collection port
A robust carbide cutter head
Powerful 5HP motor
Easy changeover via a quick release
Cons
Comes at a steep price
Set up may be a challenging task

---
Last update on 2023-09-29 / Affiliate links / Images from Amazon Product Advertising API

Editor's Comments
Unlike the Grizzly G0634Z Jointer/Planer Combo, this one runs on a 3HP motor. Such engine power is substantial but you won't get the same performance as you would with the previous entry in the review.
The overall size of this product is smaller than the Grizzly unit. That could be good news for those with storage space challenges, but it could also end up sacrificing on power.
One upside to the Rikon 25-210H jointer planer combo is that it uses a 12-inch cutter head, which compares favorably to the cutting height of the Grizzly power tool. The cutter head is easily replaceable, according to the manufacturers.
An aluminum fence extrusion is included. You may be able to tilt to a level of 45 degrees with an adjustable knob. Beware, though, that there is no quick-release feature here for changing between jointer and planer modes.
The Rikon 25-210H feed rate of 23 feet per minute is higher than what the Grizzly jointer planer combo offers. The 2.5 diameter cutter head moves at 4800 rotations per minute. That's some substantial cutting power in a small machine.
One concern you'll find is for the average quality of its overall build. There is no mechanism for keeping the jointer tables calibrated throughout your action, given that the table stops drift with repeated use.
The aluminum fence is fragile and prone to flexing under pressure, making it hard to maintain the right angle. Achieving high levels of accuracy in your projects with this device could be extremely challenging.
Pros
Three-horsepower motor
Has a small footprint making it ideal for small storage spaces
It uses a larger cutter head
Produces great surface quality
Cons
Low-quality fence
Poorly designed infeed and outfeed tables

---
JET JJP-12, 12-Inch Planer/Jointer, HSS Knives, 3HP, 1Ph 230V (708475)

RAPID CUTS: Three, high-speed, steel knife cutter head provides rapid cutting and a superior finish.
ADAPTABLE: Extrmemly quick changeover between jointing and planing functions. Fence does not need to be removed.
STABILITY: Heavy-duty, one-piece steel closed stand (includes mounting tabs).

Last update on 2023-09-29 / Affiliate links / Images from Amazon Product Advertising API

Editor's Comments
Here you have another compactly designed jointer planer combo that could be ideal for your small space. The power tool features a steel frame construction and cast iron planer beds—these materials make for a durable machine that should hopefully pay for itself and deliver more value.
Like the Rikon model above, the Jet JJP-12 runs on a 3-horsepower induction motor. The manufacturers have placed the table proximal to the cutter head. This design direction could help improve the accuracy and depth of cut.
This jointer planer combo uses a 3-knife cutter head for jointing and planing. It has a diameter of 2 ¾," and it turns at 5500 RPM for all operations. Note that this is the highest cutter head speed in the review, and it translates to power and efficiency.
Like the Rikon model, the Jet JJP-12 features an aluminum fence with included controls for quick cutting height and depth changes.
What makes this model stand out from its peers is the included quick changeover system. It works just like the quick-release tool in the Grizzly jointer planer model that facilitates effortless switching between the two modes. In this case, however, you don't have to remove and replace the fence in the process.
Unlike the models reviewed above, the manufacturers have made an effort to make this unit safe for your operations. The magnetic on/off switch prevents the machine from restarting automatically if the power goes off and comes back on. The switch prolongs motor life by preventing excessive electrical surges.
Pros
Features a dust collection shroud
Quick changeover without having to remove the fence
A three-cutter head for efficiency
Sturdy construction
Safety features for you and the motor
Cons
The fence does not stay accurately on the set angle
No adjustments on the bottom planer tables

---
Rikon 25-010 Planer/Jointer, 10-Inch

The 25-010 has ribbed cast aluminum jointer tables, sturdy aluminum planer bed and 4-Inch dust port
This quality space saving unit boasts a 1.5 hp induction motor to provide plenty of power for the 10-Inch by 6-Inch capacities and a maximum 1/8-Inch depth of cut
The power is transferred to the cutterhead by a flat ribbed drive belt (J-belt) to minimize vibration

Last update on 2023-09-29 / Affiliate links / Images from Amazon Product Advertising API

Editor's Comments
The Rikon 25-010 is an even smaller model than the Rikon 12 inch jointer planer reviewed earlier. It runs on a small 1.5-HP engine, so you can expect about half the performance of the Rikon 12 power tool.
The Rikon 10-inch jointer planer could be ideal for DIY woodworkers in need of a reliable power tool that's not too costly. There aren't many like this in the market.
The Rikon 10-inch is lightweight and small, making it suitable for small storage spaces. It is likewise easy to move around, and could, therefore, be perfect for those with mobile shops.
The maximum depth of cut you get with this jointer planer machine is one-eighth of an inch. That's often an acceptable cutting depth for accuracy in both small and large projects. One upside here is that, given the speed of the cutter head (14,400 cuts per minute), you might be able to accomplish your tasks much faster.
A quick-release feature is included for when you need to make the changeover to a full planer or jointer mode. An adjustable fence similarly aids in accurate jointing and planing operations.
Pros
Quick release for changeovers
Compact and portable
Features a dust collection shroud
You can quickly adjust the height
Cons
Setting up the fence is a painstaking process

---
No products found.

Editor's Comments
The Jet JJP-8BT 8″ is another of the compact-sized jointer/planer combos on the market that still pack substantial power. It costs just a fraction of what you would pay for the other models in this review. Beware, however, that it might not stand up to daily use.
The machine runs on a 13-amp motor and uses two high-speed knives on the cutter head. The manufacturers promise precision for the users, including smooth, straight cuts. In reality, though, there isn't much power found in a 13-amp motor. You may need a whole day to finish a small project.
Despite its size, the Jet JJP 8BT features large ergonomic knobs that could make balance and adjustment easy. The feed table comes with height adjustment supports, which could help you comfortably work with long workpieces.
One major issue to watch out for in the Jet JJP-8BT 8-inch jointer planer is the frustrating setup process.
Pros
Dust collection system
Compact size
Cons
Not easy to set up
No ability to level the beds

---
The Best Pick
The JET JJP-12 12-Inch Jointer Planer is our top choice. This powerful tool gives you the best of both worlds, a compact design with impressively powerful features. Its structural design features a steel frame and iron-cast planer beds, making it one of the most durable models on the market.
What sets it apart from the rest, though, is that running on a 3HP motor, the jointer planer still yields an impressive cutting speed of 5500 RPM. The cutter head diameter is 2 ¾", achieving a cutting depth of 8 ¾". The jointer planer is also fitted with adjustment controls for cutting height and depth.
A quick-release tool makes for a smooth changeover. You can switch between the jointer and planer by the turn of a knob, without having to remove or replace the fence in the process. Other remarkable qualities here include a dirt shroud and safety features such as electric surge and kickback protection.
Last Updated on August 7, 2020 by Tom Bradly