Top 5 Dust Masks and Respirators (Available Now) for Woodworkers in 2020
Woodworking is one of the most rewarding professions and hobbies around. Where else do you get to create some fantastic pieces from scratch?
You might have noticed, however, it's been hard to get a hold of a dust mask lately. Luckily, we have spent some time finding the best dust mask still available today.
>>> Click Here to Skip the Review and See Our Favorite Dusk Mask
When doing all sorts of woodworking, you'll often end up with a lot of waste and by-products that you have to deal with. Every time you saw, mill, drill, or sand a piece of wood, you will produce some sawdust or wood dust.
Although it is a useful material for making various other wood products, sawdust can also pose a significant danger to your health. Inhaling sawdust can result in a myriad of issues, including irritation of the eyes, nose, and throat, inflammation, and dermatitis.
Additionally, wood dust is a known carcinogen. As such, regular inhalation can cause cancer of the nasal cavity and areas around the nasal cavity, as well as cancer in the upper part of the throat.
However, just because these health hazards exist does not mean everyone working with wood has to deal with them. Fortunately, dust masks and respirators have been created to assist in this particular area.
It is always a good idea to have a dust mask or respirator around when you are working in the woodshop.
Table could not be displayed.
Before you buy a woodworking respirator or dust mask, it is important to understand the basic differences between the two, as well as the specific purposes of each. That way, you can get the best respirator or dust mask for woodworking.
Wood Dust Danger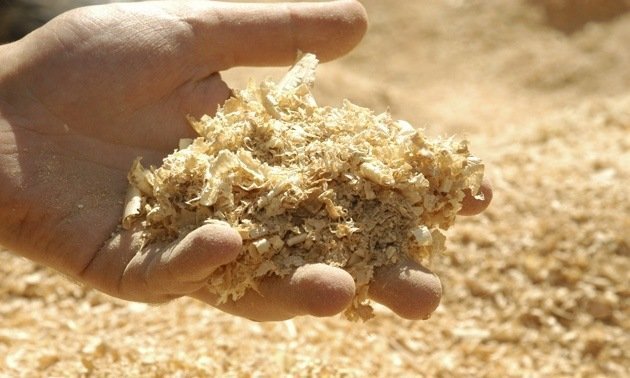 When working in the workshop, many woodworkers tend to assume that the most significant danger comes from power tools. After all, they can indeed result in bodily injuries.
But wood dust poses more risk to woodworkers than the machinery in the workshop. Although caution is still necessary when dealing with power tools, wood dust is the health hazard that many woodworkers tend to overlook.
The large and visible sawdust and chips are easy to manage and get rid of through your dust collection system, but the minute dust that you cannot see is what causes the problem.
Inhaling these tiny invisible wood dust particles (those that are below 10 microns) is the most potentially damaging aspect of woodworking. While you can cough out most of these particles those that are about 2.5 microns or smaller are the most dangerous.
Dust particles that are 2.5 microns and tinier can settle at the bottom of the lungs. From there, some can get absorbed into the blood streamed and then filtered out by the liver.
However, the remaining wood dust particles that do not find a way out of the body can cause adverse health conditions including allergic reactions, lung disease, and in some cases cancer.
Having wood dust masks and respirators around could not be more crucial for a woodworker. Additionally, if you are working with another person, whether a trainee or a partner, you'll want to ensure they are also wearing safety gear such as a dust mask and goggles, if necessary.
N95, N100, NIOSH: What do these terms mean?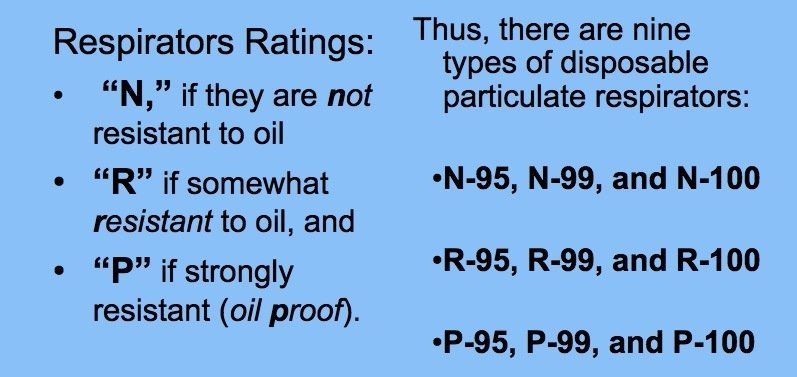 As you are shopping for woodworking respirators and dust masks, there are some terms you are likely to come across. They include N95, N100, P99, and NIOSH. If you are buying a respirator for the first, these terms can be a little confusing.
NIOSH (National Institute for Occupational Safety and Health) is the organization in charge of reviewing, inspecting, and testing respirators for approval. The organization provides some foundational requirements for any respirator to get approval.
The filters on NIOSH-approved respirators will have a number (usually a letter followed by a number) to indicate their efficiency.
If you get an N95 respirator, it means that it will trap 95% of the airborne particles passing through it. Similarly, the N100 will capture around 99.97% of the airborne particles; it has an efficiency level of 99.97%.
The letter N means that the respirator will be useful in trapping particulate aerosols that do not have oil. For the P100 filters, it symbolizes that the respirator is 99.97% effective against all particulate aerosols including the oil-based one.
Picking between the different respirators can feel a little confusing when buying for the first time. But you don't have to get overwhelmed. It is actually straightforward.
If you deal with regular wood dust from cutting or sanding, experts recommend that you should at least have an N95 respirator.
FYI: 95% is also the minimal level of filtration that NIOSH will approve.
The N95 is the most common type and seems to work fine for most woodworkers. But since you cannot always be sure of what kind of particles you will be dealing with, the N100 or even the P100 respirators will be an even better choice.
Dust Mask vs. Respirator

When searching for something to offer protection from inhaling wood dust, you will need to pick between the dust mask and respirator.
#1 Dust Masks
Dust masks do not come with a NIOSH approval. They are disposable filtering facepieces that you should wear when dealing with non-toxic dust nuisances such as when mowing, sweeping, or dusting.
Note that even the best dust mask for woodworking will not be ideal for filtering toxic dust and vapors because they are not respirators.
#2 Respirators
A respirator, on the other hand, must have NIOSH approval and a number to indicate the efficiency. Although in their basic form they will look like dust masks you can always tell the two apart since respirators will have a NIOSH label; most will also have two straps.
Which One is Better?
Many woodworkers will often go for a dust mask as it is cheap and convenient to use. However, the paper dust masks do not always fit well, and so you will end up with gaps. This means that you will still be taking in some of the unfiltered air with the wood dust particles.
Also, unlike the respirator which has a soft rubber interior, the paper material of the dust mask is not very comfortable to wear for extended periods.
A proper woodworking respirator will fit well as long as you get the right fit. (It also helps if you do not have a lot of facial hair between the mask and your face.)
Respirators are also comfortable to wear all day, and you will hardly realize you are wearing one.
7 Best Dust Masks and Respirators
Dust Mask
#1. 3M 8661PC1-A Home Dust Mask
Editor's Rating:

(4.3 / 5)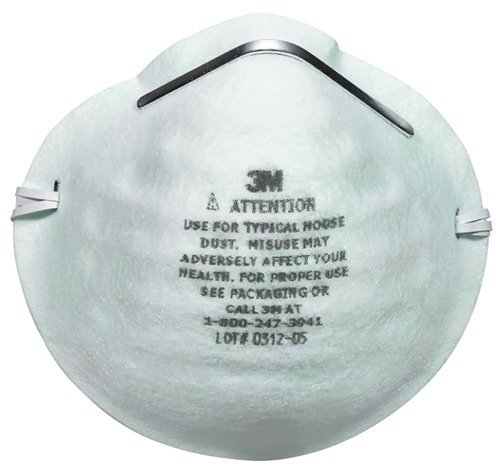 The 3M 8661PC1-A is an excellent choice for a dust mask when you want something cheap and disposable for use when dealing with non-toxic household dust. You will find it comes in handy for various projects around the home.
These masks will conform to the contours of your face to provide a custom and comfortable fit, and they will also adjust tightly over your nose's bridge to prevent gaps.
The 3M 8661PC1-A also feature a soft nose metal piece that is gentle on your skin. It's useful in ensuring that the mask maintains its shape for maximum efficiency and makes for a comfortable dust mask for extended use.
Each of the masks is also lightweight, so you will hardly even notice it on your face.
#2. SAS Safety 2985 Non-Toxic Dust Mask
Editor's Rating:

(4.2 / 5)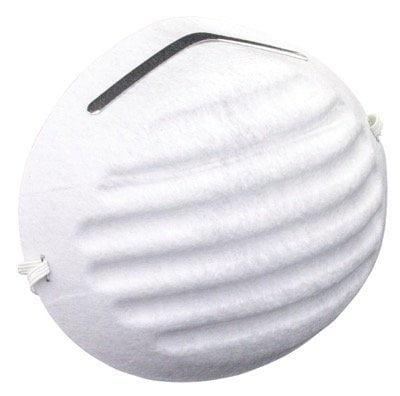 If you use dust masks often in your line of work or woodworking hobby, the SAS Safety 2985 will be a good pick. They offer a lot of value for the price.
These dust masks are also efficient in ensuring that you do not breathe in nuisances such as pollen, airborne dust, and particulates.
SAS Safety makes the dust mask with an adjustable nose piece that ensures that it conforms to your face shape perfectly.
This dust mask comes with a single strap elastic band, making it simple to pull on, wear comfortably, and remove.
Also, note that — like most other dust masks — it does not offer NIOSH-approved respiratory protection. We will discuss respirators in a moment.
#3. Universal 4528 Dust Mask
Editor's Rating:

(3.7 / 5)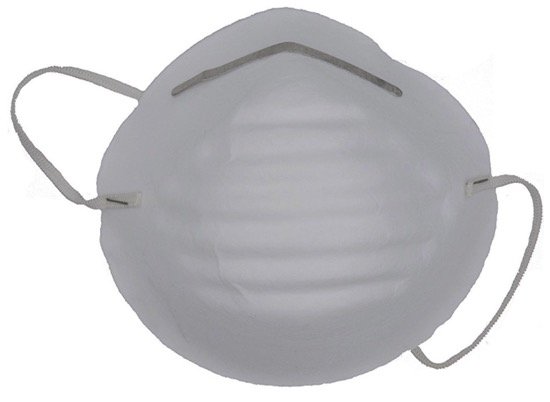 If you also need to wear goggles and safety glasses, the Universal 4528 dust mask will be the best option for you. It has a low profile that makes this possible and it will not obstruct your view.
Each dust mask also comes with a soft metal nosepiece that will adjust to the contour of your nose bridge to provide a comfortable fit.
Made of non-woven materials, this filter will conform to the contours of your face for a custom fit.
Lastly, at a maximum weight of just 1/7th of an ounce, these are some of the lightest dust masks that you can get.
Respirator
#4. Amston N95 Respirator
Editor's Rating:

(4.5 / 5)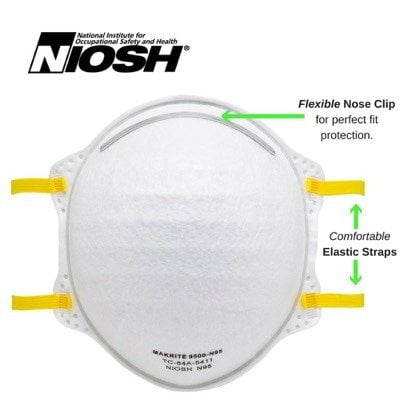 The Amston N95 disposable one-time-use respirators are handy to have in the workshop when you do not feel like wearing the bulky half facepiece respirators. They work well for quick projects like sanding and cutting.
These disposable respirators have a NIOSH N95 rating. They feature an adjustable and flexible metal nose clip that will contour around your face to provide a custom, comfortable, and secure seal to prevent you from inhaling toxic air and contaminants.
The low profile makes it easy to maintain a natural breathing rhythm, and it also means that you can use it with other protective equipment such as helmets and goggles.
Like most other disposable respirators, the Amston N95 will also come with two elastic cloth straps for a comfortable fit.
#5. 3M 8210 Plus Particulate Respirator
Editor's Rating:

(4.4 / 5)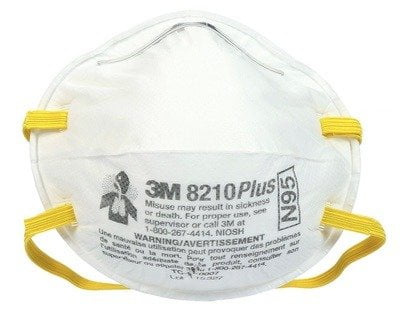 The 3M 8210 is another excellent NIOSH-approved disposable respirator that has a rating of N95. It also features a two-strap design and welded point attachment for a secure seal.
An adjustable nose clip design not only provides a secure and comfortable fit but also helps to minimize the likelihood of fogging when wearing goggles and other protective eyewear.
This respirator will work with a variety of personal protective eyewear and hearing protection. Lastly, it will never get in your way while you are working, thanks to the low profile design.
#6. 3M 7501 Half Facepiece Reusable Respirator
Editor's Rating:

(5 / 5)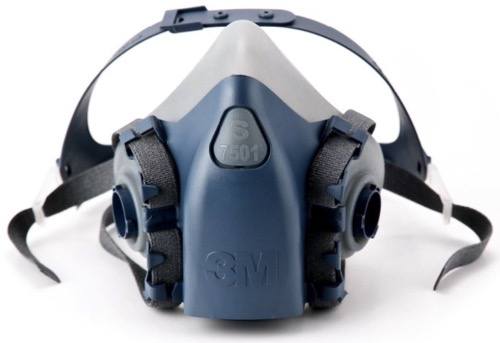 Comfort and safety are and will always be the two most critical things to watch out for in a respirator. The fact that the 3M 7501 provides both makes it one of the best respirators for woodworking and many other workshop activities.
The advanced silicone material on this respirator makes it feel soft on the face while offering comfort.
It also has a unique adjustment design to provide a custom and comfortable fit while reducing the pressure points.
Your breathing will feel more relaxed when using this respirator than with many others as it uses the impressive 3M Cool Flow Valve design.
The exhalation valve will direct your exhaled breath and the moisture downwards instead of upwards to prevent fogging and make cleaning easier.
#7. Elipse P100 Half Mask Respirator
Editor's Rating:

(4.6 / 5)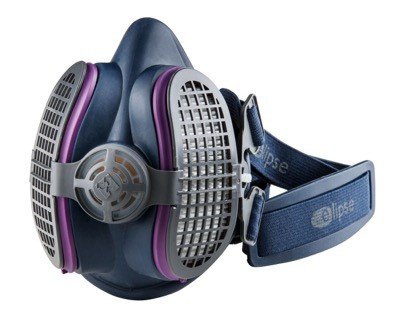 The low profile, natural breathing, and comfort are the three things that set the Elipse P100 apart from many other half-mask respirators on the market.
Its low profile ensures that it fits well around the nose to provide a natural field of view; this also ensures it will not interfere with other protective equipment such as glasses and welding hoods.
The respirator is also both latex and silicone-free which is a big deal for some users. It contours well to the face to provide an excellent seal with no leaks; the non-slip straps are easy to adjust for maximum comfort.
Another feature that makes this one of the best woodworking respirators is the large non-return central valve. This valve reduces the user's breathing resistance and minimizes the build-up of moisture inside the mask.
And with a rating of P100, it will trap 99.97% of airborne particles including the oil-based aerosols.
Conclusion
Wearing the best dust respirator or dust mask when working in the workshop might not sound necessary for some woodworkers, but as discussed earlier in this article, it is critical for your health.
The tiny wood dust particles and other particulates can affect your health adversely, and so you should never take chances.
Since the dust masks and respirators will come in many types and brands, there is always something for every woodworker.
In most cases, you will not even need to spend a significant amount of cash to get one or more of these for your woodworking projects. (Note that it does help to have an extra one or two on hand in case you invite a friend over to work on a project together.)
Safety and quality of life should always be foremost in your mind as you begin a woodworking project. It helps the finished result turn out that much better.
Getting a woodworking respirator can help to prevent short and long-term ailments and so it will always be worth the investment. Whether you are a hobbyist, DIYer, or professional woodworker a dust mask or respirator should be one of the foundational items in your workshop.
Read More: 7 Best Dust Collectors
Last Updated on September 15, 2020 by Tom Bradly