5 Best Cordless Tools of 2022 – Review & Buying Guide
Cordless tools are convenient and useful for both DIY homeowners and professionals. These power tools are some of the most affordable models available and many have features offering greater usability.
You can use cordless tools anywhere without the hassle of power cords, gas, or fuel. Here are the 5 best cordless tools of the year and the criteria for making the best buying decision.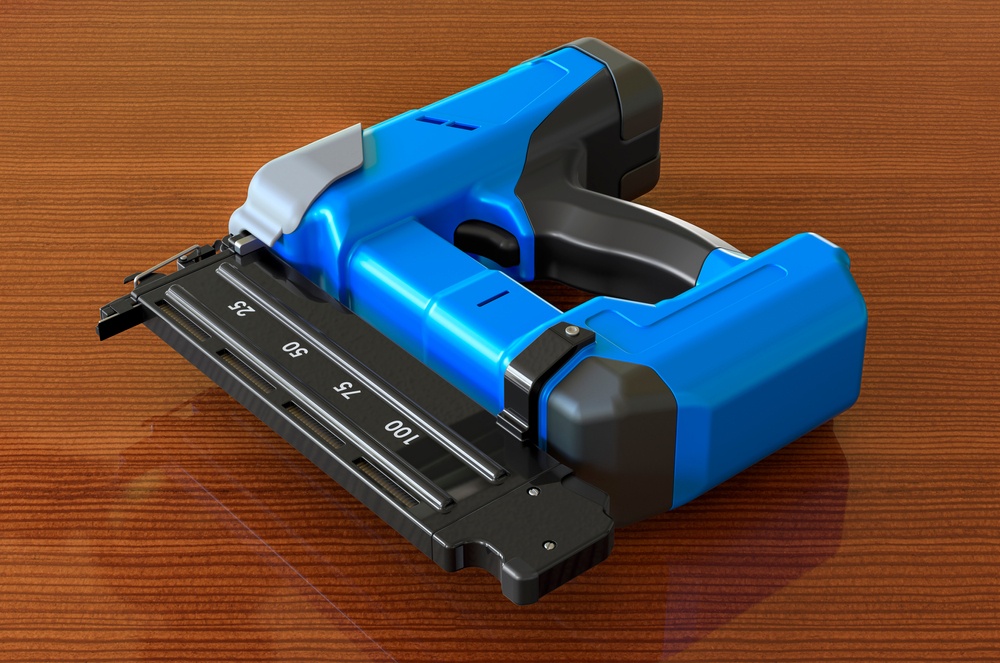 Cordless Tool Buying Guide
Even as a professional general contractor, most of the items in my toolset are of the cordless, electric variety. Nothing beats their versatility and ease of use.
Even so, without the right buying guide, it's easy to go wrong with these tools and end up with one that only offers mediocre performance. Here is how not to buy a disappointing cordless power tool in 2020.
Consider the power
Power is one thing that you may need to sacrifice when you switch to cordless power tools. The question is, how big a sacrifice are you willing to make?
Don't stoop too low because speed and efficiency hang in the balance. Starting with voltage, get a machine that runs on at least 10 volts of batteries.
The motor speed should get to 3500 RPM or higher. These specs will guarantee that you get enough torque to drive nails, make cleaner cuts, and/or remove the most stock in your various projects.
The power tool must be lightweight and well balanced.
One of the reasons that you are choosing a cordless power tool is easier operability. This means that the power tool must be lightweight and comfortable to work with all day.
Different handheld tools have various weights. The rule of thumb is that you'll want a weight of 10 pounds or less for tools meant for use with two hands and no more than five pounds for single-handed tools.
Excess weight for your cordless tools means that you will tire out fast. And if they are overly light, you may lose balance and precision. Find a cordless power tool that "feels right" in your hands.
Vibration control
Too much vibration in handheld tools is dangerous. The vibration can damage your muscles and nerves, as well as negatively impact your circulatory system. Find a cordless device that is designed with vibration dampeners, rubber grips, and other features that guarantee your safety and comfort.
Dust extraction
Cordless saws, sanders, and other tools create a lot of dust. Breathing this in over the course of your operation can prove damaging to your health. Too much dust can also obstruct your visibility on the workpiece and lead to accidents or inaccurate outcomes. The best power tools come with a dust collection port.
Speed adjustability
Variable speed settings in cordless tools help improve versatility. You can work on a diverse range of materials by choosing a lower or higher speed setting depending on the torque needed. You can also conserve power or work faster by using low or higher speed settings, respectively.
The depth and angle adjustments
You should have limitless bevel adjustability with your saws and depth adjustment with your nailers and drill drivers; this will enable you to attain precise cutting angles and fastening or finishing that aligns well with your project goals.
Battery life
Lithium-ion batteries are the traditional gold standard, but cordless tool manufacturers may have their own branded battery packs. Whatever the case with the tool you pick, choose a cordless tool with guaranteed battery durability and fast recharging times.
Anything less will translate to costly and painstakingly longer downtimes.
Brushless motors are the most reliable.
Find cordless power tools with brushless motors. These types of motors provide longer run times, more torque, and better durability. The brushless motor configuration removes the physical contact between parts, which then minimizes friction and prolongs motor life.
Noise levels
You can work much better with a quiet cordless power tool. Ideally, cordless tools with a brushless motor work more quietly than those with standard motors.
Realize that you are at risk of hearing problems if noise emission levels of the cordless tool exceed 84 decibels.
Durability
Consider the frame construction of your cordless tool. Stainless steel metal frames perform better and last longer than other types of materials.
Some models may be layered with plastic parts or synthetic materials; find out how these materials affect durability before you buy anything.
The Best Cordless Tools of the Year
Best Cordless Drill Driver—Bosch PS32-02 Drill Driver
Bosch PS32-02 Cordless Drill Driver - 12V Brushless Compact Drill with...
Compact: this small drill is most compact 12V EC Brushless drill/driver in Class
Improved runtime: Brushless motor and 2. 0-Ah battery provides increased runtime for continuous work in high energy applications
3/8-inch Single-sleeve universal chuck with auto-lock: newly developed to accommodate 90-percent of common applications
Last update on 2022-06-25 / Affiliate links / Images from Amazon Product Advertising API
Editor's Comments
The Bosch PS32-02 Cordless Drill Driver has a compact and lightweight design that you would appreciate due to its ability to minimize fatigue. The drill driver weighs no more than two pounds, guaranteeing that you will be able to wield it all day without a struggle. Its lightweight nature and handle ergonomics also help with precision.
The cordless drill driver works with 20-volt batteries that drive a cordless motor. The product specs state 180 pounds as the torque from this cordless power tool. You should be able to drive screws quickly regardless of the nature of your workpiece.
Speed settings are variable. You can choose between 400 rpm and 1300 rpm depending on your workpiece. The 1300 rpm speed delivers the torque necessarily for fastening bits in hardwood while you may find the 400 rpm setting more effective for soft materials.
I like the fact that Bosch has made this model with a brushless motor. Unlike other cordless drills in the market, performance and durability are guaranteed here; you get more torque for every watt, in addition to noiseless operations and resilience to wear and tear.
The exterior of the power tool features a resilient ABS/nylon construction that can reportedly survive a 10-foot drop. This design makes the drill one of the choicest options for tough handling in workshops and job sites.
Pros
Lightweight and well balanced
Brushless motor for torque efficiency, durability, and quiet operations
Sturdy construction
Cons
The chuck does not stay in place
Battery removal is a challenge

---
Best Miter Saw—Makita XSL06Z 18V x2 LXT 10″ Dual-Bevel Sliding Compound Miter Saw
Makita XSL06Z 18V x2 LXT Lithium-Ion (36V) Brushless Cordless 10"...
Powered by two LXT batteries; x2 LXT technology delivers more power, speed and run time without the hassles of a cord
Makita built electronically controlled BL motor delivers 4, 400 RPM for faster and smoother cutting.
The BL Brushless motor eliminates carbon brushes, enabling the BL motor to run cooler and more efficiently for longer life
Last update on 2022-06-25 / Affiliate links / Images from Amazon Product Advertising API
Editor's Comments
Miter saws are a must-have in all workshops and job sites if your work involves complex designs that require angled cuts. You might find the Makita XSL06Z 18V x2 LXT 10″ Dual-Bevel Sliding Compound miter saw the most convenient cordless miter saw owing to its diverse range of features.
This model is a dual-compound miter saw that can tilt right and left, helping you create angled cuts without flipping over your workpiece. The saw runs on 28-volt LXT batteries that supposedly have more power and longer run time than other batteries. In other words, you should be able to work smoothly without crippling downtimes.
Like the Bosch cordless drill, the Makita compound miter saw sets the bar higher with its brushless motors. For users, this feature provides an assurance of longer life and efficiency. The engine delivers speeds of 4400 rpm, a rate high enough for clean, smooth cuts.
The Makita XSL06Z miter saw has a 10-inch blade size that should help you make decently long cuts. Two steel rail slides enhance cutting efficiency and accuracy while reducing the footprint of the saw—you can position it straight against the wall.
The saw has one of the largest vertical cutting capacities of 5-1/4″ and 6-5/8″ nested. It is possible to make a 4×12 cross-cut at 90 degrees. It has many bevel stops between 0° and 60° as well. The positive stops at 0°, 15°, 22.5°, 31.6°, 45°, and 60° will save you time when setting up cuts.
Pros
Runs on two powerful and long-lasting batteries
Adjustable blade speed and torque
Brushless motor and a laser guide system
Large blade size and many positive stops
Cons
Fragile parts
Batteries perform poorly in cold weather

---
Best circular saw—DEWALT DC390B 18-Volt
Last update on 2022-06-25 / Affiliate links / Images from Amazon Product Advertising API
Editor's Comments
Circular saws are equally critical to have in your toolset. They offer efficiency and simplicity; you'll appreciate the consistent cutting of this blade with any workpiece you have. The cutting is generally precise, straight, and deep whether you are working with wood or concrete.
I would choose the DEWALT DC390B 18-Volt over its peers in the market for compactness and ergonomics. The cordless power saw weighs eight pounds and has dimensions of 8.88 x 15.94 x 10.5 inches, which makes it easy to handle at all angles.
The cordless circular saw runs on an 18-volt motor that is capable of speeds of up to 3700 rpm. At that speed, you should manage to make accurate and cleaner cuts. It uses a 6-1/2″ blade that can deliver a cutting capacity of 1-5/8″ at 45 degrees and 2¼" at 90 degrees.
The DEWALT cordless circular saw uses a carbide-tipped blade that has several advantages over standard blades. These include sharper and cleaner cuts and sturdier and durable performance.
The saw weighs 6.3 pounds, a weight that you will undoubtedly find comparably manageable.
Pros
Fan-cooled motor for reliable performance
Carbide-tipped blade for cleaner cuts
0-50 degrees bevel capacity
Cons
It comes as a bare tool, with no accessories
Not a brushless motor, susceptible to break downs

---
Best Cordless Sander—Makita XOB01Z Random Orbit Sander
Last update on 2022-06-25 / Affiliate links / Images from Amazon Product Advertising API
Editor's Comments
With a cordless sander, you could work on anything, anywhere—you don't need to be near an electrical socket. One of the most prominent cordless sander models in the market right now is the Makita XOB01Z Random Orbit Sander.
This sander features three-point speed adjustability. Between 7000, 9500, and 1100 RPM, you can choose a speed setting that helps you remove materials faster without damaging your workpiece.
The cordless sander runs on 18-volt batteries. You get 40 minutes of operation at the low-speed setting and 20 minutes at the highest speed setting on a single charge. This implies that when you head out to a job site, you should not forget to pack a charger or spare batteries.
The random orbital sander features a 5-inch base and a spinning disc that delivers larger stock removal and a smoother finish. The grit moves in the opposite path with every orbit, making it possible to work faster and achieve a beautiful finish without swirl marks.
The XOB01Z weighs three pounds and features useful ergonomics for better grip and handling. It is, however, a little disappointing that users have to buy the batteries and charger separately.
Pros
Adjustable speed settings
Ergonomic design
Swirl-free finish
Cons
Designed for light-duty sanding
It feels underpowered

---
Best Cordless Nailer—Porter Cable PCC790LA 20V Max Lithium 18GA Brad Nailer
Sale
PORTER-CABLE 20V MAX* Cordless Brad Nailer Kit with 1 Battery, 18GA...
100% Battery Power Of The Cordless Brand Nailer Eliminates Need For Compressor, Hose Or Costly Gas Cartridges
Motor Design Of 18 Gauge Brad Nailer Provides Consistent Firing Power Into Various Materials And Climate Conditions
Multiple Tool-Free Settings Of The Battery Brad Nailer Provide Ease Of Use
Last update on 2022-06-25 / Affiliate links / Images from Amazon Product Advertising API
Editor's Comments
With a cordless nailer, you can work efficiently without the hassle of compressors and gas cartridges. The Porter-Cable PCC790LA stands out as one of the best cordless nailers for both DIY enthusiasts and professionals.
It comes as a kit including the nailer gun, a charger, battery pack, and the option to buy nails. The power tool weighs around five pounds. The nailer features a compact and user-friendly design that may make it possible to use it for longer hours.
You can take advantage of the 100-nail magazine capacity for faster operations. It is also possible to drive up to 1,300 nails on a single charge, which significantly minimizes downtimes.
Further, by leveraging a tool-less release lever and jam release, you should get the maximum productivity out of your job by minimizing downtimes. An included depth adjustment wheel ensures that you get to drive nails with consistent precision.
You will have full control over how far the nail drives into the workpiece. The depth adjustment wheel will help you avoid instances of protruding nails or damaged caps. In this model, adjusting depth is a hands-free operation.
Pros
Has an included LED light for visibility in dim conditions
Lightweight and feels well balanced
Tool-free adjustments that save time
Cons
Frequent jamming
Depth adjustment may not work as expected

---
The best pick
The above reviewed cordless power tools are chalk and cheese, having very little in common. Yet if you were to choose the most versatile tool for DIY and professional use, we recommend the Bosch PS32-02 Cordless Drill Driver.
Bosch has made this model lightweight and user friendly, assuring a reduced risk of user fatigue. The power tool has an ergonomic balance that supports precision when driving bits.
The drill driver runs on long-lasting 18 V batteries and uses a brushless motor for better torque, durability, and quieter operations. Additionally, the drill driver has adjustable speed settings and an exterior made to withstand rough handling in all job settings.
These features and more make the Bosch PS32-02 Cordless Drill Driver the best cordless tool of the year.
Last Updated on November 22, 2020 by Tom Bradly