5 Best Cordless Nail Guns of 2023 – Review & Buying Guide
Why use a hammer to drive nails into workpieces when you can switch to a cordless nailer? These power tools are easier to operate and are safer, faster, and more convenient in multiple ways.
With the best cordless nail gun, you will be able to frame, roof, floor, staple, or finish your projects with ease.
Here are the best five cordless nail guns of 2020 and a buying guide to get you started.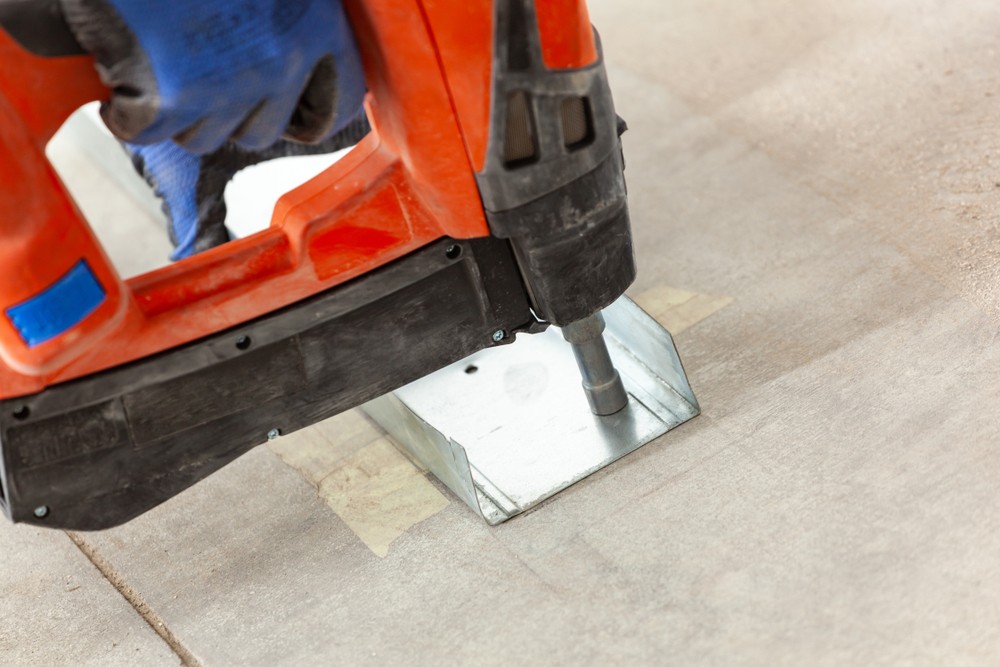 The Best Cordless Nail Gun
I have never been to a woodworking class, but I feel alive on the weekends with a power tool buzzing in my hands and a deck, a dining table, or rocking chair materializing gradually.
In my line of work hobby, nail guns are a must-have. They are for finishing, framing, and whatnot; their helpful features, such as depth adjustability, lead to outstanding outcomes.
As convenient as cordless nail guns can be, sometimes they jam, and then you wish you had a hammer nearby. Or you turn on the power tool, but the nails don't fire. You try a new set of nails, and hopefully, it solves the problem … but sometimes, it doesn't.
Cordless nailers occasionally face other issues include short battery life and "operator" fatigue. So, how can you put nail guns to good use without falling into these rat traps?
The solution is this: buy the right tool.
Here is how I go about buying the best cordless nail gun whenever I have to update my toolset.
Weight: Keep it below 10 pounds
If you are working with a hammer, in most cases, the weight doesn't exceed one pound. Why should cordless nail guns be heavier than necessary? Picture having to wield a 10-pound cordless nail gun all day long. I would hate my job.
When buying a cordless nail gun in 2020, thankfully we have more options than ever before. So, go for the lightest model. Your chosen power tool should have the right balance for precise and effortless handling.
Magazine capacity: 100+ nails is an excellent place to start
Most cordless nail guns have a magazine capacity of about 100 nails. The more nails the gun can carry at a go, the better it is for you. It saves you time. And it eliminates having to stop to refill the magazine every other few minutes.
Trigger type: Go for dual trigger models
There are two triggers and trigger modes in a nail gun. The first trigger area is at the tip of the gun, and this activates in contact trigger modes. The other one is the trigger knob that you activate with your index finger in sequential trigger modes.
Contact triggers actuate when the tip of the gun comes into contact with the workpiece. They are for easier usability, but they can be unsafe—you may shoot nails when or where you don't intend.
Sequential triggers solve this problem; you are required to activate or depress the gun's safety tip, then manually pull the trigger with your index finger to fire the nails. Sequential triggers may be complicated to master for beginners.
Both contact and sequential triggers have their advantages and drawbacks. The best nail gun should have both trigger modes so you can choose whichever suits your situation.
Depth control: Look for the promise of tool-less adjustment
Without getting the nailing depth right, your workpiece may come out haphazardly done. Some nails could be deeper than others; in some cases, nails could be so deep that the finishing on your workpiece ends up chipping or scratching.
One way of mitigating this risk is buying a nail gun with tool-less adjustment—it will help you control how far your nails sink.
Jamming: Choose a model with a clearing mechanism
All nail guns jam up at some point. But if you have a model with a tool-less lever clearing mechanism, you will be able to clear the tool's head without pulling it apart or tearing out your hair in frustration.
Other things to consider in your purchase decision include:
Long-lasting batteries
LED battery indicators
LED lighting for working in the dark
Brushless motors
The Best Cordless Nail Guns of the Year
Metabo HPT NR1890DR Cordless Framing Nailer

Metabo HPT Cordless Framing Nailer Kit, 18V, Brushless Motor, 2" Up To...

INCLUDED: NR1890DRS, Compact 3. 0Ah Lithium Ion Battery, Fast Charger, Contractor Bag, Safety Glasses
CORDLESS FREEDOM: Pneumatic power with 18 volt cordless freedom
FASTENERS: Accepts round head 21 degree plastic strip collated nails from 2 Inch up to 3-1/2 inch in length and (0.113 to 0.131)

Last update on 2023-09-30 / Affiliate links / Images from Amazon Product Advertising API

Editor's Comments
Is Hitachi now Metabo? Yes, they are one and the same company, and the brand is reputable for consistently delivering the best user-friendly tools.
Their HPT NR1890DR nail gun runs on 3.0Ah Lithium-Ion Battery that reportedly lasts longer and recharges faster than average.
The nail gun can drive strip nails of sizes between 2″ and 3 1/2″ according to the product specs, making it a handy tool for a diverse range of uses. The operation speed is two nails per second and 400 nails per charge; these features make it possible to deliver on time-sensitive projects.
You may expect consistently top performance with this nail gun owing to its brushless motors. Experts confirm that these motors are the longest lasting because their design eliminates friction. Tools with brushless motors simultaneously work quietly and efficiently.
This is a cordless electric nail gun, but it still uses an air spring system–typical in pneumatic nail guns—that significantly increases driving speed. You should, therefore, be able to finish your work quickly, and hopefully before the battery runs out.
One other remarkable aspect of the Metabo HPT NR1890DR is its sequential actuation trigger design. Unlike contact trigger types, this design is much safer as you have to depress the gun's tip against the material before you can fire. It eliminates the risk of accidental firing.
Be that as it may, user control is limited when the machine is on sequential mode. It can be a long learning curve to master the operability of such devices. Luckily, the HPT NR1890DR can transition to contact mode with ease.
Pros
Long battery life
Efficient motors
Dual trigger design
Cons
Hard to clear nails from the head
No depth adjustment feature

---
Ryobi P325 Airstrike 18V 16GA Cordless Finish Nailer

Sale

Ryobi P325 One+ 18V Lithium Ion Battery Powered Cordless 16 Gauge...

AIR PRESSURE ADJUSTMENT: A switch on the back of the unit allows you to increase the depth of your nail driving
LED LIGHTING at the head allows you to see the job while you're working in dim conditions. It can be activated by a separate trigger, too, which keeps you safe from accidentally firing off nails...
LOW NAIL INDICATOR: Help prevent against dry firing by knowing that you need to replace the clip before you damage your woods

Last update on 2023-09-30 / Affiliate links / Images from Amazon Product Advertising API

Editor's Comments
Ryobi, another powerhouse name in power tools, has a cordless nail gun model that may be worth your time and money. Unlike the Metabo Hitachi model seen earlier, the Ryobi P325 Airstrike is powered by 18V batteries.
It doesn't come with the battery pack; you buy that separately.
One thing to note is the air compression system used in this cordless nail gun. It works in the same manner as the air spring system in the Metabo Hitachi nail gun—it helps you drive nails quickly and seamlessly.
I find this appliance useful for driving 16-gauge nails for my baseboard trimming. It works well with nail sizes between 3/4″ and 2-1/2″ and could thus find use in different finishing projects.
Like the Metabo Hitachi nailer seen earlier, the Ryobi P325 Airstrike comes with a dual trigger configuration. You can use sequential or contact trigger depending on what you find more convenient.
Now there are extra bells and whistles here that elevate this model above the Metabo Hitachi nail gun and many others in the market. For starters, you get LED light to illuminate your workpiece when you have to work in dim conditions. I believe this is a thoughtful safety feature that will ensure you don't accidentally nail your fingers.
Another impressive feature here, in my opinion, is the low battery indicator. Dry firing is destructive to nail guns. The low nail indicator will tell you when it's time to replace nails. Additionally, a tool-free adjustment feature helps to get the depth right leading to an accurate finishing.
Pros
LED lighting for efficiency in low visibility
Dual trigger modes
Tool-less depth adjustment
Cons
Nail sinking depth occasionally inconsistent
You have to buy the battery and charger separately

---
Makita XNB01Z 18V LXT 18GA Cordless Brad Nailer

Makita XNB01Z 18V LXT Lithium-Ion Cordless 2" Brad Nailer

Drives a range of 18 gauge brad nails from 5/8" to 2", magazine capacity up to 110 nails
2-mode selector switch for sequential or contact nailing operation. Net weight (with battery): 7.7 pounds
Easy to use "tool-less" depth adjustment dial for a wide variety of finish applications

Last update on 2023-09-30 / Affiliate links / Images from Amazon Product Advertising API

Editor's Comments
The Makita XNB01Z cordless nail gun works with 18V LXT batteries. The latter is Makita's version of lithium-ion batteries, and they allegedly have longer run time and fast recharging capabilities.
This model of a nail gun is designed to support 18-gauge nails and can find the best use in your trim work. You can use nail sizes between 5/8″ and 2″. This means you should be able to fasten 3/4″ pieces of wood without any hiccups.
The nail gun has a magazine capacity of 110 nails. That makes this nail gun an excellent choice for the speedy execution of extensive work types—you won't have to keep refilling nails.
Unlike some nail guns that may come without batteries and accessories, Makita has packaged their product with the LXT batteries and charger.
You might also appreciate that you get both contact and sequential trigger modes on this power tool. The dual trigger design elevates the device's ease of use.
My favorite features here include the tool-less depth adjustment, which makes it easier to control the nailing action for a professionally attractive finish. Finally, its included LED battery makes it possible to track battery usage and recharge or conserve power as needed.
Pros
Battery life indicator
Long-lasting batteries
Dual trigger function
Tool-less depth adjustment
Cons
This is a heavy hand tool, and balance is a little awkward
There is no LED light to support operability in dim light conditions

---
Porter-Cable PCC790LA 20V Max Lithium 18GA Brad Nailer

PORTER-CABLE 20V MAX* Cordless Brad Nailer Kit with 1 Battery, 18GA...

100% Battery Power Of The Cordless Brand Nailer Eliminates Need For Compressor, Hose Or Costly Gas Cartridges
Motor Design Of 18 Gauge Brad Nailer Provides Consistent Firing Power Into Various Materials And Climate Conditions
Multiple Tool-Free Settings Of The Battery Brad Nailer Provide Ease Of Use

Last update on 2023-09-30 / Affiliate links / Images from Amazon Product Advertising API

Editor's Comments
Here you have a cordless nail gun that weighs a little less than six pounds. Unlike the heavier nailer models on the market, you should find this unit easier to maneuver and more accurate in all operations.
Also, the PCC790LA nail gun comes as a kit containing a battery pack and charger. In financially tough times like these, you need such a powerful tool that helps you save money.
The brad nailer works with 18-gauge nails like many of the nail gun models reviewed earlier. You can use it for trim work, taking advantage of the free depth adjustment feature to sink nails consistently and uniformly.
The nail gun is designed for power efficiency. It runs on 20-volt max lithium batteries, making it the most powerful model in this review. You get to drive 1300 nails per single charge, which can be a time-saving advantage when you have stringent project deadlines.
The Porter-CablePCC790LA further enables seamless operations with its tool-less jam release lever. Unlike the Metabo HPT NR1890DR, you may be able to work smoothly with this model without nails getting stuck in the head.
The integrated LED lights make it is possible to work in dimly-lit conditions comfortably. It promotes accuracy and minimizes the risk of accidents.
Pros
It's lightweight
Long battery life
Tool-less depth adjustment and lever release
Cons
Depth adjustment may not work as expected
Doesn't have air compression functionality

---
Paslode 905600 Cordless Framing Nailer

Last update on 2023-09-30 / Affiliate links / Images from Amazon Product Advertising API

Editor's Comments
The Paslode 905600 is a cordless framing nailer that could prove helpful in your bulky jobs. The nailer can work with nail diameters of between 2 inches and 3-1/4 inches.
It is compact and considerably lightweight at 7.2 pounds. I believe that this tool's features can promote high usability in a diverse range of applications.
The nailer runs on 7V lithium-ion batteries. These are said to be longer-lasting than average, with fast recharge time, according to the product specs. You might get drive up to 9,000 nails per charge if the manufacturer's statements are anything to go by.
Like some of the earlier reviewed models, this unit makes use of air-assisted driving to shoot nails in your workpiece efficiently. The result is that you get 50% more performance from your batteries.
Further, you can switch to gas canisters with this model. The Paslode 905600 nail gun is designed to use both batteries and gas fuel cells for guaranteed uptime.
A battery standby function helps to conserve battery power during breaks at work. You might also appreciate that the nailer features a tool-less depth adjustment. This means you can control the depth of the driving action in the middle of the operation; it saves time.
Pros
Compact and lightweight
It can work with batteries or fuel cells
Tool-free depth adjustment
Cons
Extra loud; you need ear muffs
Jams too frequently

---
The Best Pick
The Ryobi P325 Airstrike 18V 16GA Cordless Finish Nailer is our top pick of the list above. Although batteries are sold separately, this nailer is designed for power and efficiency; it is also compatible with all 18-V batteries.
Its air compression system speeds up the nailing action and further helps with battery conservation. The nailer works with a broad range of nail sizes between 3/4″ and 2-1/2″.
What sets the Ryobi P325 Airstrike apart from the other reviewed items includes its LED light for better visibility in your applications. Additionally, an integrated battery level indicator makes it possible to track and schedule recharging for uninterrupted operations.
Last but not least, a tool-free depth adjustment function allows you to control the force at which nails are fired.
Stay safe, and happy woodworking!
Last Updated on September 5, 2020 by Tom Bradly