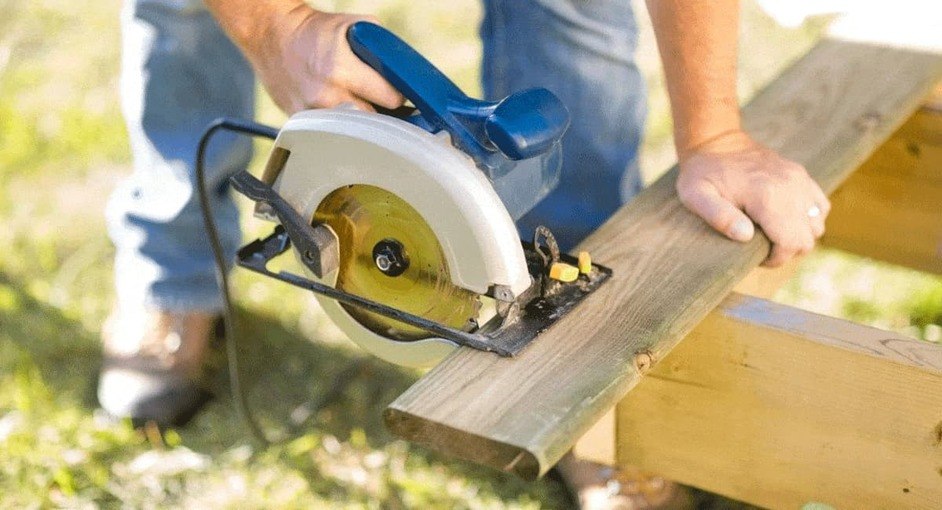 The Difference Between Angle Grinder Vs Circular Saw
Whether you're planning on doing woodwork or some other type of craft project, you need to have the proper tool to execute it. Circular saws and angle grinders are excellent for carpenters, plumbers, constructors, and other types of workers to do their jobs efficiently and effectively. But while some jobs require a circular saw, others need an angle grinder.
Both angle grinders and circular saws have their advantages, but which one will better suit your needs? In this article, we will take a look at the purpose and design of each item, as well as its pros and cons, so you can have an easier time deciding which product is better for you.
What Is a Circular Saw?
A circular saw is a tool that rotates and uses a toothed or abrasive disc to cut through materials. Besides cutting wood, it can be used for other materials like masonry, metal, and plastic if you equip it with a proper blade. But because of its sheer nature, it's not recommended to use a circular saw to cut through materials other than wood.
A circular saw is typically powered by electricity, but it can also be done using a hydraulic motor or a gasoline engine. How the circular saw is powered will depend on the requirements of the project, or on whether or not there is electricity present on the construction site.
This tool operates in two ways, hand-held and fixed. The hand-held model is very useful when you need some precision in your work, but it's limited to small cuts.
The fixed mode is used when carpenters pass a piece of wood gradually and slowly through the circular saw, which is set in the middle of a table. Even though it's not as widely used as an angle grinder, it can still be found on plenty of job sites and woodworking shops.
Advantages of a Circular Saw
A circular saw is one of the most useful and adaptable tools you can find today, and it would benefit any tool kit. There are many reasons why we love circular saws:
Disadvantages of a Circular Saw
Just like any other tool, there are also disadvantages to it. In this section, we will go over the limitations of the circular saw.
What Is An Angle Grinder?
An angle grinder is made especially for polishing and grinding materials. It is a very versatile tool that can be used for many other things such as on surfaces like stone, marble, metal, and others. It is also known as a side grinder or disc grinder since the blade isn't sitting up straight like a saw, but instead, it's laying flat like a disc.
It comes in both a cordless and corded version and it can be used with plenty of materials, from concrete to metals. When more disc rotation and power are needed to do the job quickly, people typically use the wired variant, whereas the cordless version is typically used for DIY projects, since it's very lightweight and easy to use.
Due to the cutting, the disc can sometimes get damaged. As a result, the discs of angle grinders are commonly replaced as a way to ensure constant precision while you're working.
Advantages of An Angle Grinder
Angle grinders come with a set of advantages, including:
Disadvantages of An Angle Grinder
No matter how amazing an angle grinder is, it's not perfect. Even though the downsides of this tool are minor, they still exist. Below, we will go over the setbacks of an angle grinder.
Conclusion
When you don't know their function, making a decision between a circular saw and an angle grinder may seem difficult, but once you know what each tool is used for, it's pretty easy to see which one will best fit your needs.
You should use a circular saw if you need to cut wood, whereas an angle grinder is better if you need to polish or sand a metal material. We hope that our guide helped you in making a well-informed decision.
Last Updated on April 30, 2022 by Tom Bradly