5 Best Electric Snow Shovels of 2023 – Review & Buying Guide
The best snow shovel will save you $70 every day in the winter. That's how much professionals charge per hour to clear snow off your driveways, patios, and decks.
Snow clearing is a dreaded task, but the right tool can make your work easier. Here are the best snow shovels of the year plus a buying guide that won't disappoint.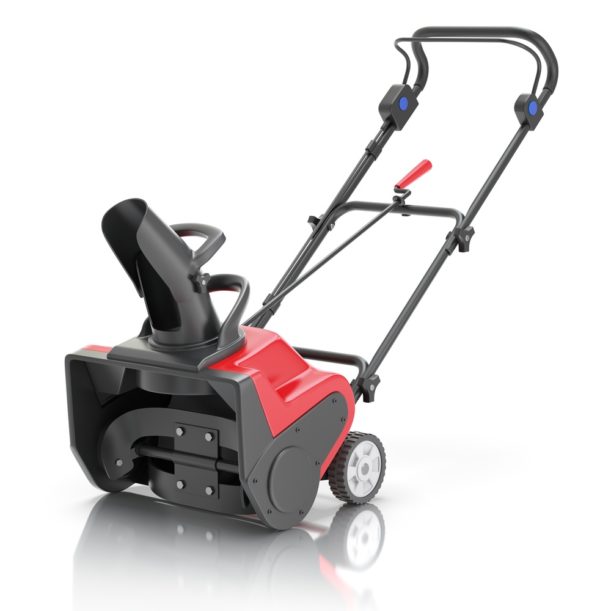 The Buying Guide
Fuel and gas snow blowers pack enough power to take care of all those compacted and deep layers of snow, but their maintenance requirements are not pretty. I have been there, and it was always the same story every time it snows: troublesome engine start, fuel inefficiency, and the obligation for frequent spark plug changes.
I decided these tools were a money drain and switched over to the electric models. Please note, however, that not all electric snow shovels will reduce your work. You have to know the factors to consider during the buying process and choose right. You'll need to look at things like power source, efficiency, power output, and ease of use, among others.
Here is the scoop on buying the best electric snow shovel:
Get a lightweight electric snow shovel for easy handling
Most electric snow shovels are lightweight and easy to handle, but it's not an across-the-board guarantee. Investigate the product specs for information about weight and maneuverability. You will have an easier time with a lighter model than with the bulky kind of snow blowers.
Larger wheel sizes are suitable for easy mobility
The last thing you want is for your snow shovel to get stuck every time you try to blow snow off your decks and paths. Go for a model with bigger wheels so you can quickly move about when removing the snow. You should be able to move with ease when pulling or pushing, but you must also have substantial traction for balance and safety.
Choose a corded model for power and a cordless model for versatility
Corded electric snow shovels have more power than the battery-powered ones. That is because they draw electricity directly from the outlet. Using the corded models, you can work for long with zero downtime.
Even though cordless electric shovels are characterized by downtimes when the battery dies, they are highly versatile. You can move with ease when working with them, and you can also clear areas that are far from the house.
When choosing a battery-powered snow shovel, consider the battery. Lithium-ion batteries reportedly have a long life and charge quickly.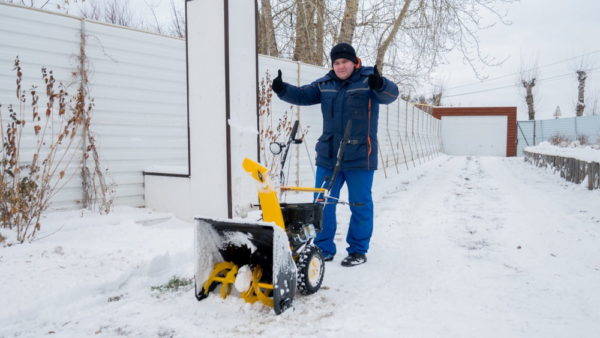 Go for long adjustable handles and rubberized grips
Save your back by finding an electric snow shovel with a telescopic handle. A longer handle could save you many years of back pain. Many models in the market feature an adjustable handle length. These designs allow you to find a working height that's more comfortable for your stature.
Additionally, the grip area should be slip-resistant for easier operations.
Choose a shovel with a bigger clearing width
No one likes to spend the whole day clearing snow off the deck. Consider an electric snow shovel with a wide clearing circumference so you can cover more ground and finish your work faster. Such designs are even more critical when clearing a large walkway or driveway.
Auxiliary handles are an added advantage
While it doesn't make or break the deal, some snow shovels feature extra handles apart from the periphery handle. The additional handle is often strategically located near the center for improved maneuverability of the machine. Don't expect this on every product.
The Best Snow Shovels of the Year
Sale

Last update on 2023-03-27 / Affiliate links / Images from Amazon Product Advertising API

Editor's Comments
The Snow Joe 24V-SS11-XR could be ideal if you are looking for power and efficiency. The machine operates on a 400-W motor that can supposedly move up to 1,620 pounds of snow on every single charge. What that means for you is that you might be able to finish your snow clearing job much faster.
One other remarkable quality of this model is the ergonomic design. The device is moderately lightweight, coming in at 10lbs. You might, therefore, be able to use it with ease. The adjustable handle height could also save your back from the pressure of excessive bending.
I also like the dual handle design on the snow thrower. You have two handles in the middle and an architectural design that should improve your grip, balance, and stability when working with the shovel.
The Snow Joe 24V-SS11-XR uses a rechargeable battery, making it a convenient model when working far away from wall outlets. The battery type is the 24V lithium-ion battery, which is known for its long life and fast charging times.
The manufacturers promise a sharp blade that can dig 11 inches wide and six inches deep. I find these features reassuring when you need a tool that saves you time and energy.
Even with its many attractive features, beware that this tool might not work effectively for packed snow or ice. Its power doesn't seem to be enough for such attempts.
Pros
Ergonomically designed
Sharp blade
Digs deep and wide
Cons
Struggles when working on ice and packed snow
The set-up process is a little complicated; manual not simple to follow

---
Last update on 2023-03-27 / Affiliate links / Images from Amazon Product Advertising API

Editor's Comments
What sets the Greenworks snow shovel apart from the Snow Joe shovel earlier reviewed? Power, that's the main difference.
The Greenworks electric shovel is run on an 8-amp engine, which provides around 1,000 watts compared to the Snow Joe's 400 watts.
Of course, you would expect this machine to be powerful, given that it's a corded model. But that brings about some limitations, including mobility and the ability to work far from buildings.
Nonetheless, you have an equally compelling ergonomic design here, which includes two handles and a relatively lightweight build of 14 pounds. Snow excavation with this tool could, therefore, be a stress-free task.
The machine reportedly scoops up to 300 lbs of snow per minute at a width of 12 inches and a depth of 4 inches. This rate of efficiency is similar to what you get with the Snow Joe.
In other words, you can expect this machine to work well on fresh snow in your sidewalks, but it may get temperamental when you work on packed snow on large driveways.
Pros
Works efficiently
Ergonomically designed
Substantial power
Cons
Power insufficient for compacted snow
It's corded, meaning you always have to work near an outlet

---
No products found.

Editor's Comments
One of the pesky concerns with snow shovels is that they often get clogged faster when the throwing is not as efficient as the shoveling action. The Toro 38361 Power Shovel 7.5 Amp seems to have a solution to this problem. They use a convex-shaped rotator and an inverted funnel that could significantly streamline the throwing function.
You also get substantial power with this machine. It runs on a 7.5 amp motor powered by AC. Although that's a significant amount of power for your snow clearing action at home, be wary of the short power cord and its limitations.
The Toro shovel's efficiency is equal to what you get with the earlier reviewed models; it removes 300 pounds of snow per minute and cuts 12 inches wide and 6 inches deep.
This machine weighs around 12 pounds, making it a little lighter than the Greenworks 12 Inch Corded Electric Snow Shovel. This translates to ease of use for you.
Another user-friendly feature on the Toro 3861 snow shovel is its adjustable telescopic dual handle. This design will most likely safeguard your back from excessive bending while helping with balance and stability.
With all its exciting features, don't expect to get impressive results when using this machine on a 12-inch depth of compacted snow. Its efficiency is limited to small and medium snow levels.
It's also a bummer that the attached wheels are a little small as this could cause maneuvering the shovel to turn into a backbreaking task.
Pros
Substantial power and acceptable performance
Non-clogging shovel
Ergonomically designed
Adjustable handle
Cons
Its power cord frequently gets in the way
Not sufficient power for working after a blizzard
Small wheels

---
No products found.

Editor's Comments
I would recommend this machine for those that are after efficiency and easy maneuverability. The Earthwise Snow Thrower can manage up to 300 pounds of snow per minute.
As you can see, its power is not any less than what the other models in the review offer. But you will likely appreciate the ease of use with this model. A great user experience, in my opinion, can be achieved with the dual handle and the lightweight nature of the whole contraption. This machine weighs 11 pounds.
The Earthwise shovel features large wheels that facilitate easy moving. You can angle it in any direction so that the snow doesn't get thrown in your path.
The Earthwise Snow Thrower operates on a 9-amp motor, making it one of the most powerful models in the market. The clearing depth and width are 5 inches and 10 inches, respectively. Together with a 25-inch throwing distance, you could easily survive a blizzaster with this shovel.
Even so, watch out for the power cord. It keeps unplugging when you move. You would need to devise a way to keep it plugged for seamless snow shoveling.
Remember, too, that this machine is mostly plastic parts. You have to be careful about what lies under the snow. You might chip the turning blade when you unwittingly hit a metal.
Pros
Powerful and lightweight
Scoops significant amounts of snow at a go
Easy to use
Cons
Fragile parts
Setting up the handle is complicated

---
No products found.

Editor's Comments
Now here you have what is probably the most powerful snow shovel on the market. Be warned, though, that extra power comes with added bulkiness, which is the case here.
This snow shovel can clear up to 490 pounds of snow per minute, which is almost double the power you get with all the earlier reviewed models. You could easily survive a snowmaggedon with such efficiency.
The WEN machine shovels to levels deeper and wider than all the other items reviewed here. The area cleared at any given time is 7.8 inches deep and 18 inches wide. That means you can get satisfactory performance with the shovel on large driveways.
Its design includes two handles that I think improve stability and balance when working with the machine. There are also two large wheels (6 inches) attached for ease of movement when clearing your yard or large fields.
For the WEN 5662 Blaster's efficiency, there is a powerful motor to match. The snow shovel runs on a 13.5-amp motor. The manufacturer confirms that it can shoot snow up to 20 feet away. You also get to adjust the direction of the thrown snow using spring-loaded levers.
All these features could make snow clearing sound like a welcome activity.
Pros
Powerful motor
Highly efficient for large projects
Versatile and ergonomically designed
Cons
It clogs making snow shoveling a time-consuming task
Fragile plastic parts

---
The Best Pick
For its power and larger shoveling capacity, the WEN 5662 Blaster stands out as the best electric snow shovel in the market. Whereas other models can clear 300 pounds of snow per minute, the WEN 5662 snow blaster manages nearly 500 pounds of snow per minute. That saves time and energy for homeowners and professionals.
The clearing area per single pass is also wider and deeper, at 18 inches and 7.8 inches, respectively. These specs make this snow shovel ideal for those living in areas that snow heavily.
The WEN 5662 shovel also has some ergonomic features, including dual handles with cushioned grips and large wheels for easy mobility.
Most importantly, the electric snow shovel can shoot snow up to distances of 20 feet. Together with the adjustable snow chute, you will be able to get the snow out of your way with ease.
Last Updated on August 7, 2020 by Tom Bradly